It's no secret that rose style wine gin has been on trend for a good while now but it seems the two are once again coming together with the launch of Echo Falls Pink Gin.
The wine brand recently raised eyebrows with the release of a wine and gin fusion but this latest addition appears to have gone all the way.
Complete with a summer berries expression, the latest addition to the line-up is arriving just in time for summer and looks to capitalise on the popularity of fruity flavoured gin.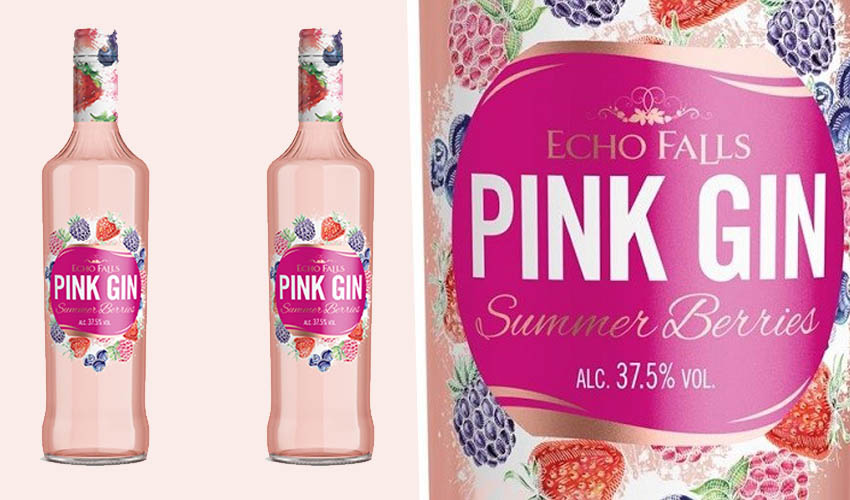 It won't be every gin lover's perfect glass for sure, but for those who love the idea of their favourite brand branching out into spirits you might be in for a treat.
Of course, cider brand Kopparberg also recently launched their take on summer's hottest gin trend with the simply named 'Kopparberg Gin.'
Much like Echo Fall's new release, Kopparberg have also opted for a new twist on rosé gin using an existing flavour within the brand's range.
Summer Berries seems like the perfect choice not only for a summer tipple, but is also recognisably Echo Falls.
For those expecting a gin liqueur type offering at 20% ABV, you're in for a surprise as it's actually a full-strength gin launch at 37.5%.
If you loved the idea of Echo Falls creating a spirit but were either disinterested in the brand's flavoured vodka launch or turned off by the 9% ABV and wine infusion, this could be for you.
To pick up a bottle for yourself, the gin will be available in 700 Tesco and Bargain Booze stores with an RRP of £16,
Let summer begin!
---
More from The Gin Kin: