Ever wondered what Glasgow gin bars look like? We've got you covered for the best places to visit while you're in this lovely Scottish city.
While there is a wide array of pubs and cocktail bars to choose from, still, there's a select few that specialise in offering our favourite spirit, providing quality G&Ts and gin cocktails.
We've rounded up the top 15 gin bars you should visit next time you're in town, for the ultimate gin-tasting experience.
Gin 71 – Glasgow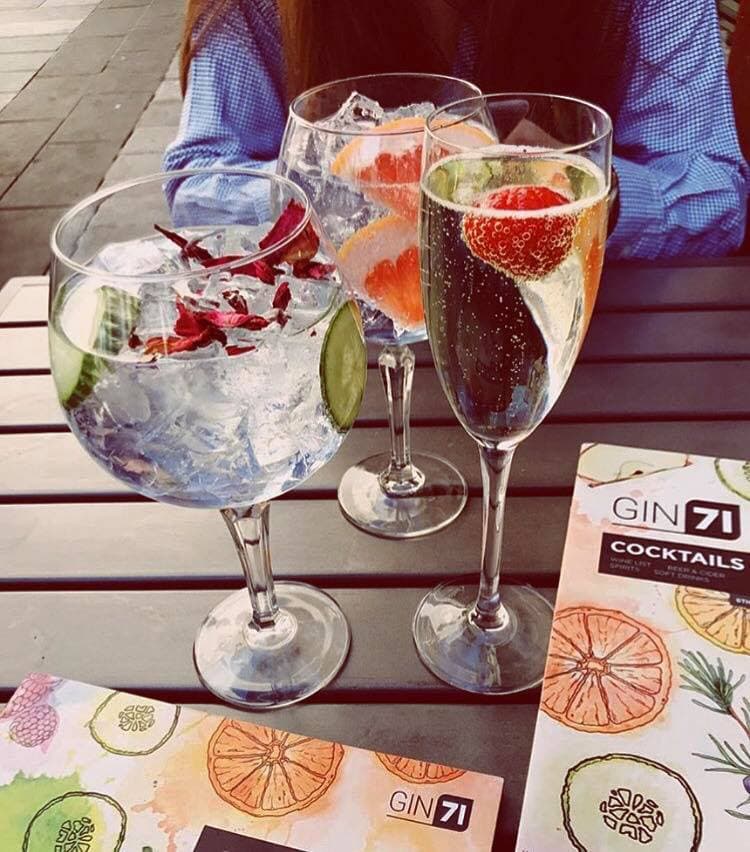 Owning three bars in Glasgow, Gin71 makes enjoying gin accessible from multiple locations.
What makes this gin bar stand out from the rest, is their great attention to detail but also the multi-variate selection of experiences that it offers to guests.
At Gin71 you can enjoy gin, which is a given, but you can also dine thanks to an extensive gin inspired menu.
To top everything off they also offer gin tasting events, while you can also relax at the Gin Spa and enjoy a tasting menu as part of some of their spa packages!
You can visit Gin71 at these locations:
Gin 71 Renfield St, 71 Renfield St, Glasgow G2 1LP
Gin 71 Merchant City, Virginia Court, 48 Miller St, Glasgow, G1 1TN
Gin 71 Buchanan St, House of Fraser, Buchanan St, G1 3HL
---
Gusto Glasgow
Although Gusto restaurants give off a strictly restaurant vibe, that doesn't take away from their potency in gin offerings.
You'll be happy to know that not only they do food right, but they also have a plethora of gins to accompany your dining experience and satisfy every taste.
Whether you're in for sweet, summery or a herbal and fresh gin, they've got it all. Perfect for a date night or for grabbing drinks with friends.
16 Bothwell St, Glasgow G2 6NU
---
BeGin
One of Glasgow's premier gin bars, BeGin is found in the vibrant West End, featuring over 90 gins from around the world, including a large selection of Scottish gins.
Apart from gin they offer a diverse choice of cocktails, craft beers, wines and spirits.
Our favourite spirit has even made it into their food menu with a gin-cured Gravlax sharing board which is available – yum.
383 Byres Rd, Glasgow G12 8AU
---
The Anchor Line
The Anchor Line's drink gurus are bringing some old classics back to life with Anchor Line's signature twist.
Experience the excitement of designing your own perfect drink by choosing your base spirit, style, garnish and whether you'd like it stirred or shaken.
Then again if you're indecisive you can ask one of their experienced bartenders to point you in the right direction.
12-16 St Vincent Place, Glasgow
---
The Spiritualist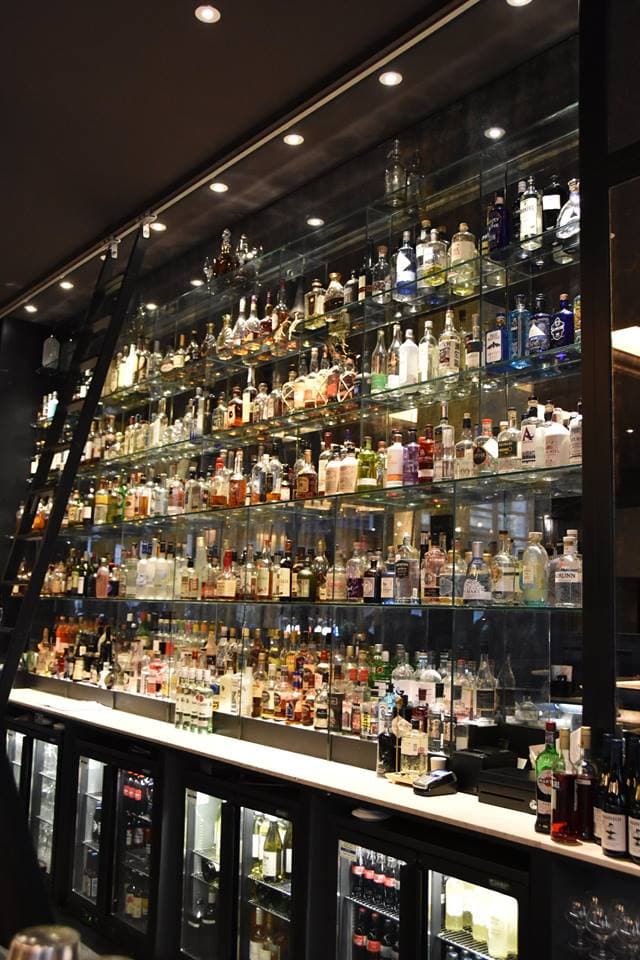 At The Spiritualist you can find innovative drinks from an ever so wide selection of gin and gin cocktails among other spirits as well.
Whatever your gin preference, you will find it here as The Spiritualist stocks more than 300 spirits, a big part of which is devoted to gin.
62 Miller St, Merchant City, Glasgow, G1 1DT
---
Cup Tea Lounge – Glasgow
Turning into Gin71 after 5 pm, the Cup Tea Lounge gives you the possibility to enjoy afternoon tea beforehand, only with a gin-twist.
During the daylight hours you get the chance to order teapots of gin cocktails with your scones and sandwiches – but you can also order regular teapots, but who would want to miss out on all the fun?
You can find Cup Tea Lounge at the following locations:
71 Benfield St, Glasgow, G2 1LP
No.4 Virginia Court, Glasgow G1 1TN
---
Horn Please
Even though Horn Please prides itself in its Indian Cuisine, still it offers a not so modest array of gins and tonics which would compliment your dining experience nicely.
Offering gin brands ranging from Hendricks to Bombay Sapphire, this restaurant is sure to give your taste-buds a proper gin kick.
914-916 Sauchiehall Street, Glasgow, G3 7TF
---
Champagne Central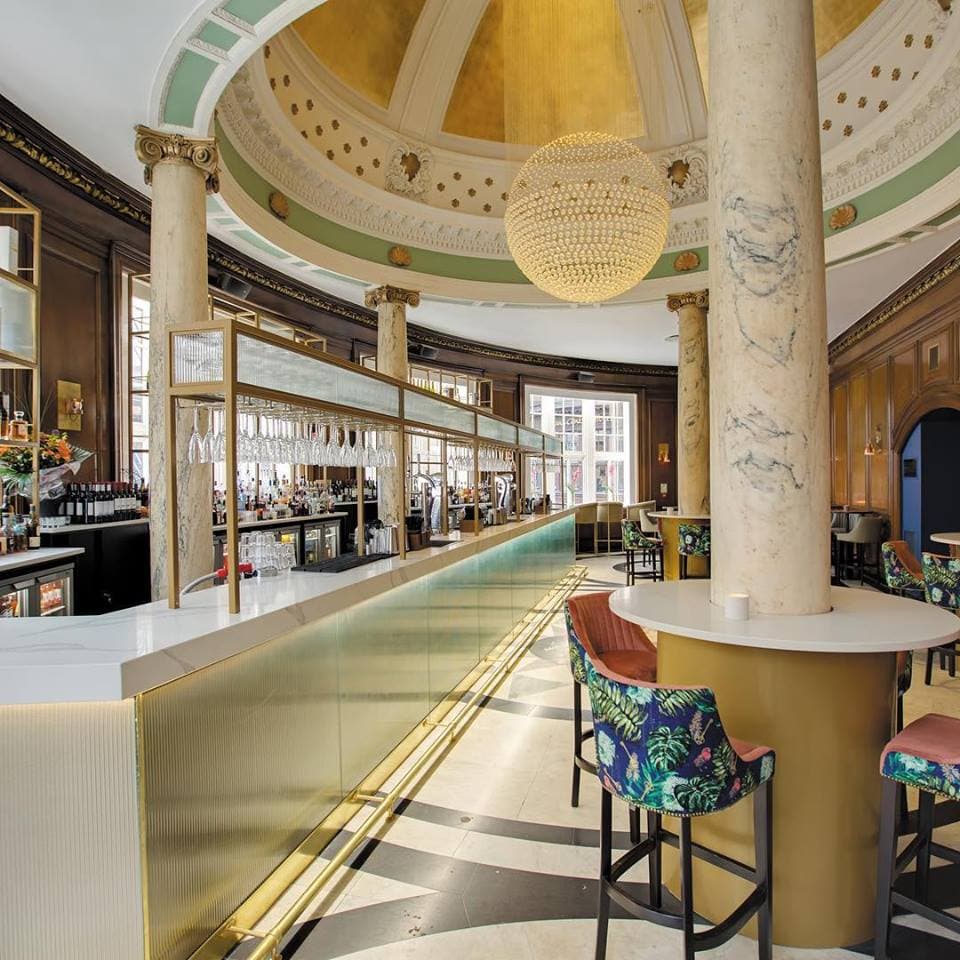 From much-loved classic brands to small batch producers, Champagne Central has picked the best of Scottish and English gins along with a few from further afield.
They also let you add from a recommended selection of botanicals and fruits to your G&T to make it entirely your own.
Not to mention the impressive decor that this bar comprises which only adds to your gin-tasting experience.
99 Gordon Street, Glasgow, G1 3SF
---
Alston Bar & Beef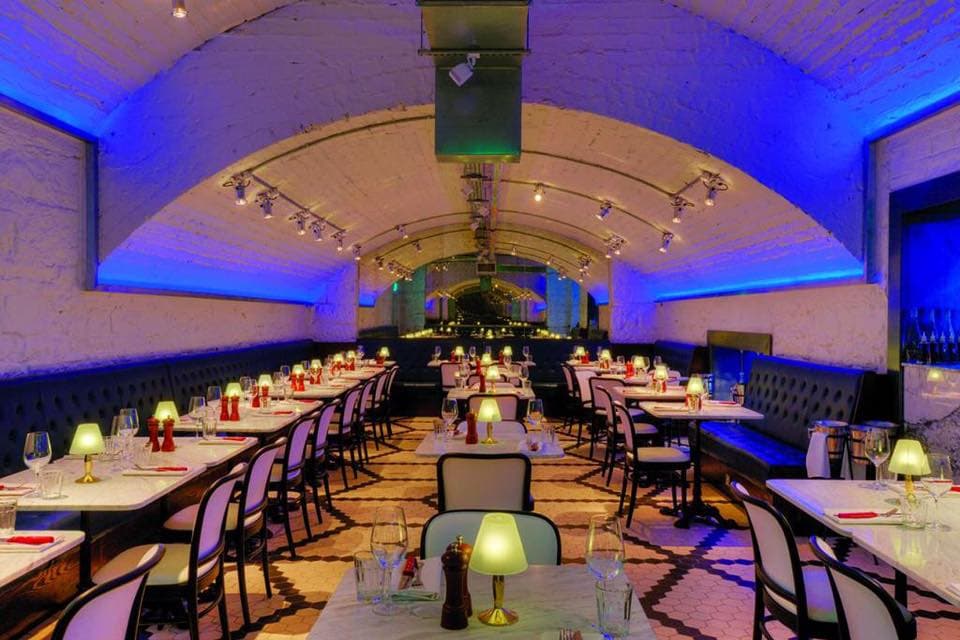 Priding itself in offering the best Steak & Gin in Glasgow, Alston Bar & Beef offers over 100 gins providing an inimitable selection of tipples for gin lovers.
Attend one of their Gin Masterclasses to get an insight on what goes behind great gin cocktail making as well as gives you the chance to taste six unique gins.
For more information and prices visit their website.
Central Station, 79 Gordon Street, Glasgow, G1 3SQ
---
The Brass Monkey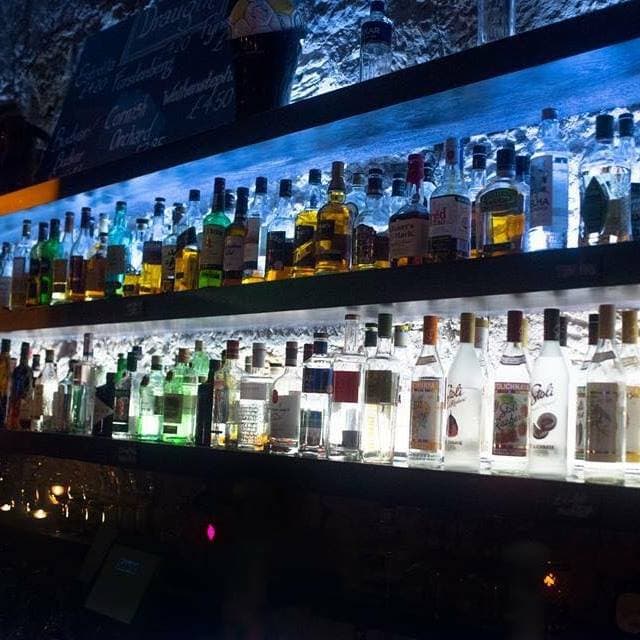 Despite not being the most spacious, The Brass Monkey makes up for that in their gin collection as it offers a plethora of different brands.
Apart from diverse gin offerings, the bar has a cosy ambiance, ideal for friendly catch ups or for a midweek drink.
1004, Argyle St, Glasgow, G3 8LZ
---
The Finnieston
Other than an extensive list of diverse takes on the classic G&T, The Finnieston, an Argyle St seafood restaurant also offers a great variety in cocktails which you should definitely give a go.
1125 Argyle St, Glasgow G3 8ND
---
Red Bus Bistro
If you're looking to tour the city of Glasgow while sipping on your fave G&T and enjoying some scones, look no further as the Red Bus Bistro offers the ultimate gin experience.
Combine two quintessentially British classics with an Afternoon Tea aboard this vintage Routemaster bus, touring around Glasgow in style.
For more information on bookings as well as pick-up locations and routes visit Red Bus Bistro. 
---
The Griffin
The extensive gin menu is complimented nicely by The Griffin's friendly pub atmosphere as well as by their lovely staff which altogether contribute to the impressive portfolio of the Glasgow gin bars scene.
You can find any Scottish gin you desire and have it served in a large goblet with a wide variety of garnishes and fruit to choose from.
266 Bath Street, Glasgow G2 4JP
---
Slouch
Slouch was built on the idea that music lovers and those who love good quality food and drink are not mutually exclusive, especially when it comes to Glasgow gin bars.
While rock bars are not known for great service, Slouch is after tearing down the proverbial by offering great food and cocktails complimented by good music.
203 – 205 Bath Street, Glasgow, G2 4HZ
---
Follow us on Facebook, on Twitter @theginkin, or on Instagram at @theginkin. If you have a story suggestion email editor@theginkin.com
---
More from The Gin Kin: