A special day calls for an extra special type of celebration. Step forward the gin and champagne cocktail.
Whilst the creation of champagne was an accident – the bubbles being an unwanted side effect of the storage of wine in cold winter temperatures – we now just can't get enough of it added to our favourite tipple.
Gin and wine has been coming together in a big way in recent times and what better way to toast to a special occasion than by popping open this perfect duo?  Let's drink to that!
Best Gin and Champagne Cocktails
Plum Gin Fizz with Gordon Castle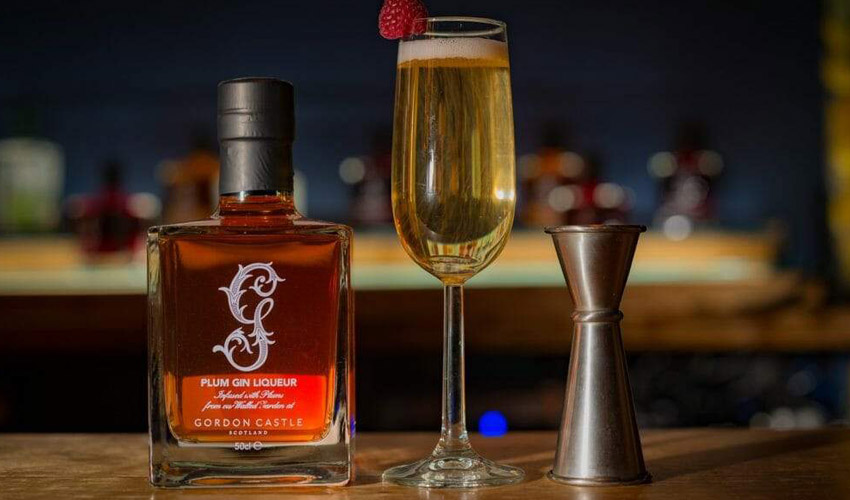 There's nothing quite like a gin liqueur to transform your fizz into something truly special. Step forward: Gordon Castle Plum Gin Liqueur that'll give your champagne a fruity edge.
Ingredients
15ml Lemon juice
15ml Sugar syrup
Champagne
Method
Pour the Gordon Castle Plum Gin, lemon juice and sugar syrup into a cocktail shaker filled with ice.
Shake well, strain into a champagne flute and then top with champagne.
---
French 75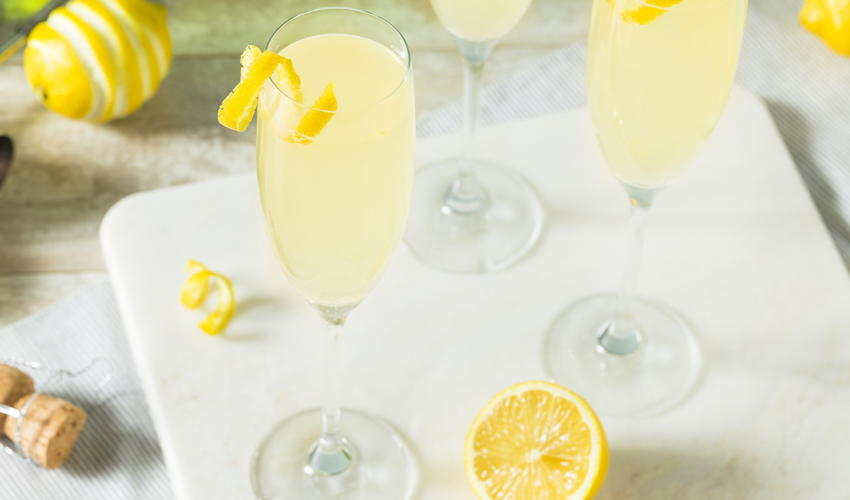 Legend has it that the French 75 cocktail was named after the 75mm Howitzer field gun used by the French and the Americans in World War I.
The gun was known for its accuracy and speed, and the French 75 is said to have such a kick that it felt like being hit by such a weapon. So let's start as we mean to go on…
Ingredients
50ml Gin (we recommend Tanqueray or Plymouth Gin)
Champagne
1 tbsp Lemon juice
1 tsp Sugar syrup
Ice
Lemon zest
Method
Pour the gin, lemon juice and sugar syrup into a cocktail shaker then fill with ice.
Shake well then strain into a champagne flute.
Top up with a little champagne. Leave to settle (as the bubbles will rise to the top) then fill up with more champagne.
Swirl gently with a cocktail stirrer.
Garnish with a strip of lemon zest.
---
Gin and Berry Bellini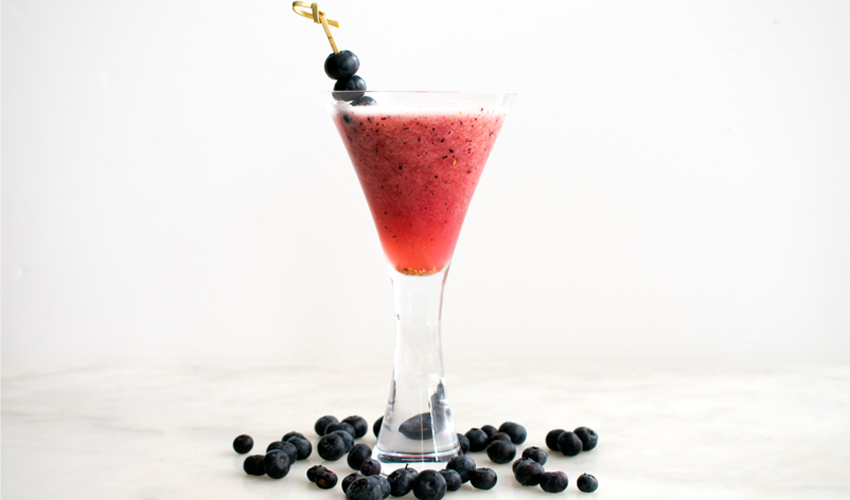 The Bellini was invented in the 1930s by Giuseppe Cipriani, owner of Harry's Bar in Venice. The unique pink colour of his creation reminded him of the toga of a saint in a painting by 15th-century Venetian artist Giovanni Bellini and so he named the drink after the artist.
We've modified the recipe to include fresh berries and raspberry gin, accentuating its wonderful pinkness.
Ingredients
Method
Press three raspberries to the bottom of a cocktail shaker.
Add the gin, lemon juice and ice.
Shake well and strain into a champagne flute.
Top with champagne and top up again after bubbles have subsided.
Garnish with blueberries.
---
Sloe Royale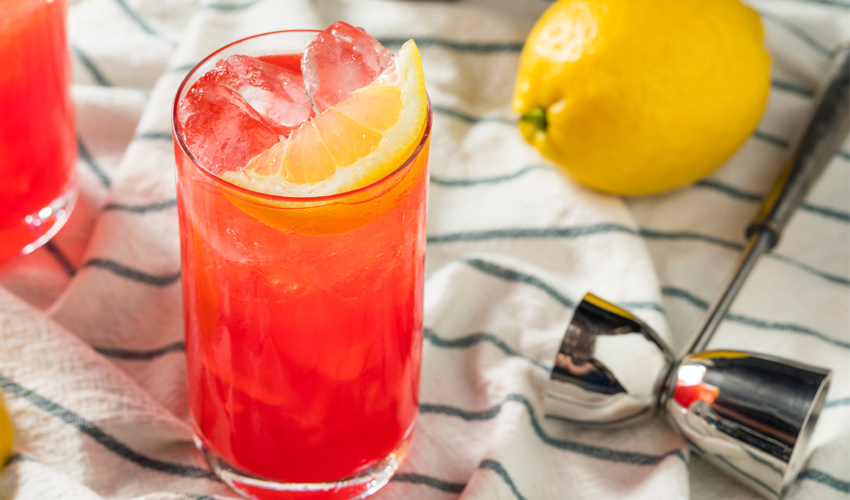 Sloe Gin is a dark red liqueur made by infusing gin with sloe berries, a process that has been going on for centuries.
Sloe berries don't taste great on their own, so sugar is added to add to the berries' extraction, resulting in a sweet and tasty liqueur. It may sound slow but this modern twist on an ancient drink is one of the quickest and easiest cocktails to make.
Ingredients
Method
Pour sloe gin to a champagne flute.
Top up with champagne.
Add orange peel to garnish.
---
Peach and Gin Champagne Fizz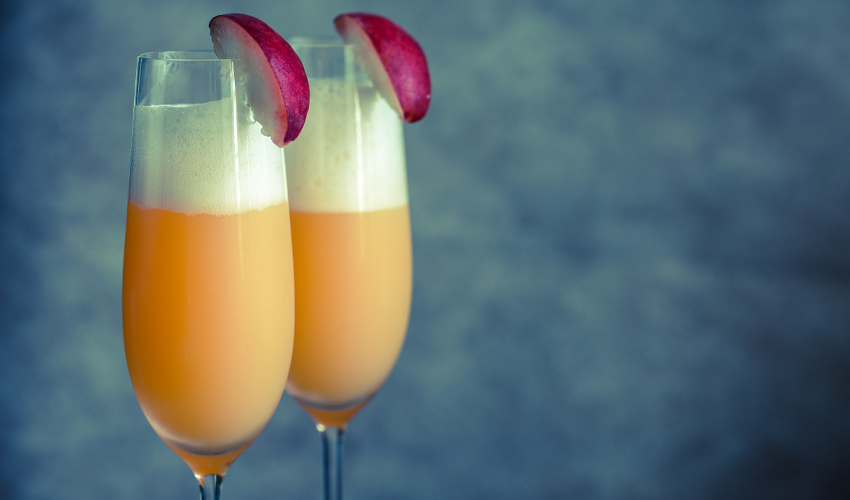 This simple recipe is similar to the original Bellini but with the always-welcome addition of gin (of course). We've also replaced peach puree with peach liqueur – because, why not? This refreshing cocktail packs a punch and tastes fantastic, hitting the spot every time.
Ingredients
25ml gin
Champagne (pre-chilled)
25ml peach liqueur
Red apple slice
Method
Add the gin and peach liqueur into a champagne flute.
Pour in champagne to the top.
Garnish with a red apple slice.
---
Elderflower Gin Fizz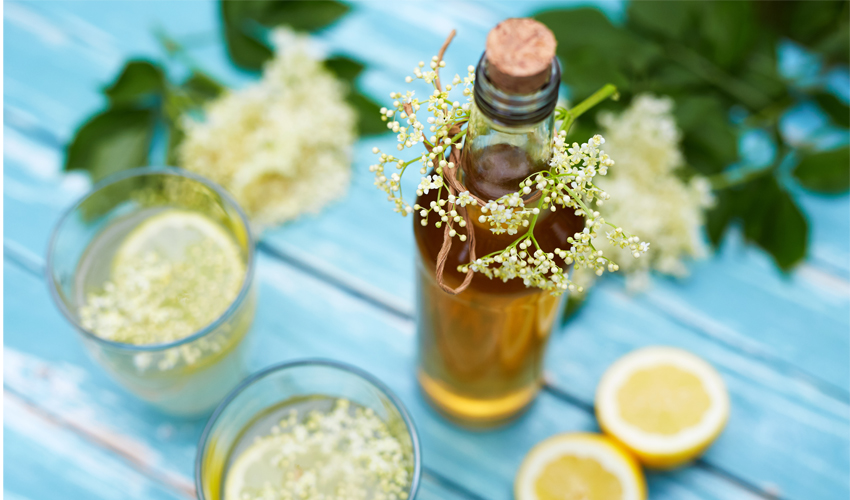 We happen to think that elderflower gin is the taste of the summer, so we had to include an Elderflower Gin Fizz cocktail on our list.
Sweet and floral, nothing says classy garden party like elderflower gin and champagne.
Ingredients
Method
Add elderflower gin to a deep glass.
Pour champagne to the top.
Garnish by adding a lemon slice and mint to the glass.
---
Gin Passion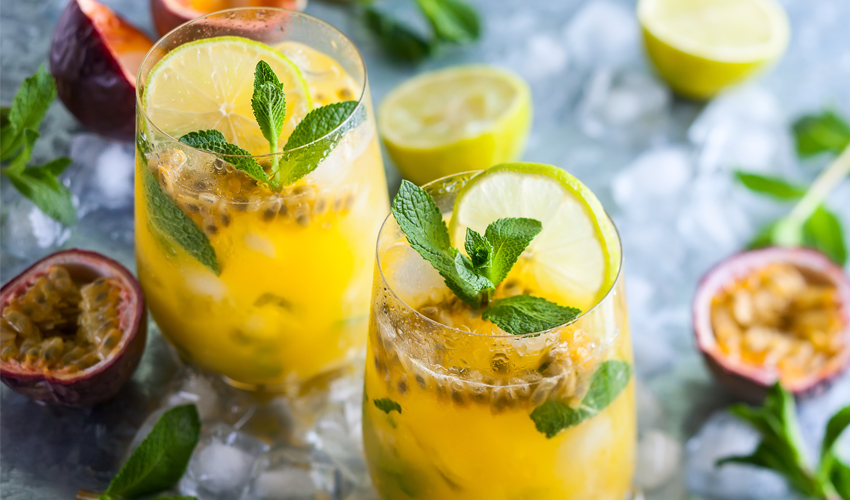 Does the name of any gin-based cocktail better encapsulate our strength of feeling for gin? Possibly not.
And it's entirely possible that no other cocktail will taste as good as this one either. Sweet, fruity and refreshing, you could be forgiven for having an ongoing Gin Passion when it tastes this good.
Ingredients
25ml gin
Champagne
Crushed passion fruit (1tsp)
Brown sugar (1 tbsp)
Lemon juice
Fresh mint sprig
Lemon slice
Method
Add brown sugar to an empty champagne flute.
Pour gin and champagne to 3/4 full.
Add a dash of lemon juice.
Add passion fruit to glass.
Garnish with mint and lemon slice.
---
'Classic' Champagne Cocktail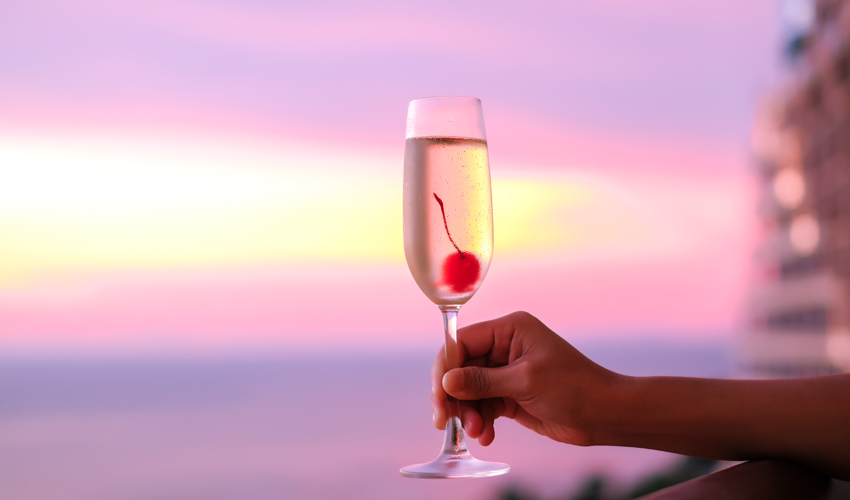 Although this might sound like the most generic of cocktails, it is in fact 'a thing'. It's one of the few cocktails listed in International Bartenders Association's Cocktail list.
It's thought to date back to as far as 1862 when it was created by "Professor" Jerry Thomas. We've replaced the brandy in the original recipe for gin – which we think is an improvement – sorry Prof!
Ingredients
25ml gin
Champagne
Sugar cube
Angostura bitters
Maraschino cherry
Method
Pour 1/2 glass of champagne.
Add a sugar cube drizzled with Angostura bitters into the champagne.
Add gin to the glass.
Finish with a maraschino cherry garnish.
---
Gin Mimosa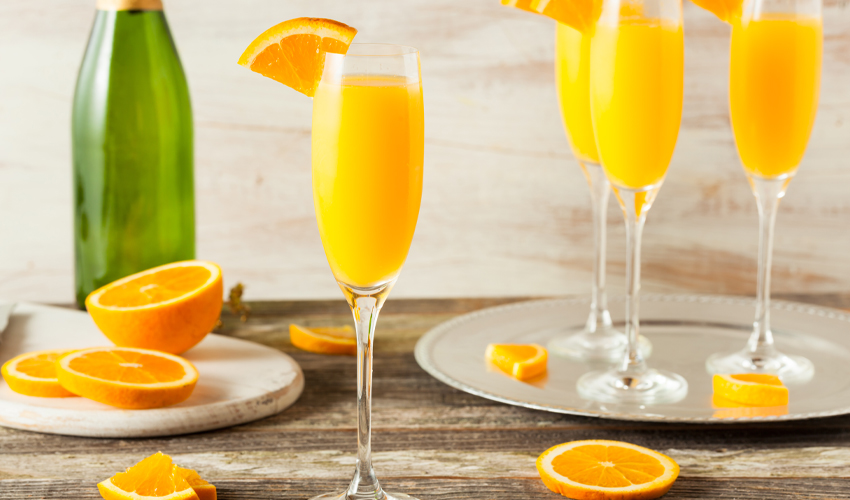 The rumours surrounding the inventions of cocktails are as unreliable as they are interesting. Some say that film director Alfred Hitchcock invented the Mimosa in the 1940s, but its probably not true!
Forgetting all that though, we've altered this classic to be a bit more gin-teresting and we hope you agree!
Ingredients
25ml gin
Champagne
25ml fresh clementine juice
25ml fresh orange juice
Orange slice
Method
Pour the gin, clementine juice, orange juice into a champagne flute in equal measures.
Top up with champagne.
Garnish with an orange slice.
All images supplied by Shutterstock