Scotland's love affair with gin started in Edinburgh way back in 1700. Back then the first bottles of fiery Dutch spirit Jenever were traded into the Port of Leith.
These days Scottish gin accounts for 70% of the UK's overall gin production. So it makes perfect sense to visit Scotland's capital on a mission to taste some of the finest gins in the country.
We know that Edinburgh has some incredible gin bars and lots of gin-related things to do, but what about gin tasting specifically? We've rounded up the very best gin tasting Edinburgh has to offer to help you get gin-spired!
56 North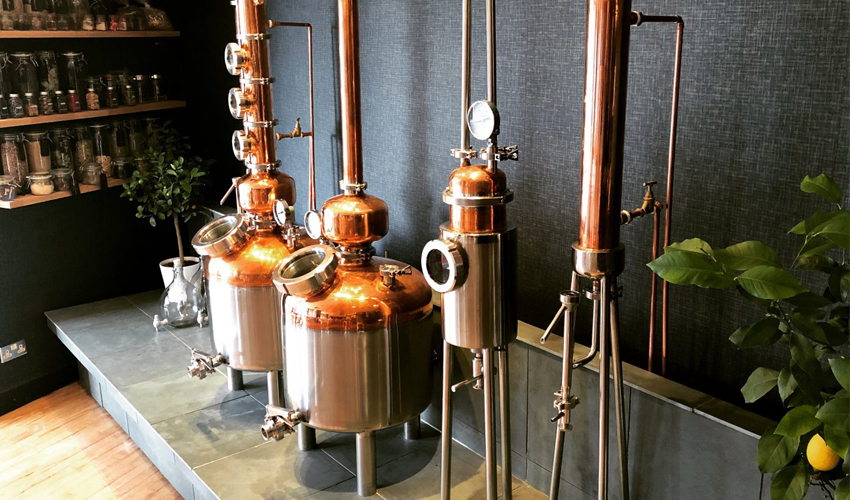 Launched in 2008, 56 North has the prestige and honour of being the first ever Scottish gin bar. And they are clearly still blazing a trail, having won Gin Bar of the year in 2017 at the Scottish Gin Awards.
With a stock of over 350 gins, you'll never be short of a new tasting experience. And speaking of tasting experiences, 56 North has a range of options for the gin connoisseur.
You can try a 'Scottish Gin and Cheeses' class in which you can sample 8 different gins ranging from the classic to the newly more established to the tiny craft brands. Everything is paired with premium mixers and cheese boards for the group.
If you aren't a fan of cheese or fancy a more straightforwardly pure gin experience then the Gin Masterclass may be more your 'cup of gin'. Described as a 'voyage of discovery of gin' you'll taste, learn and interact with gin in a fun and educational way.
Prices vary depending on group size so contact 56 North directly for prices and availability
---
Brewhemia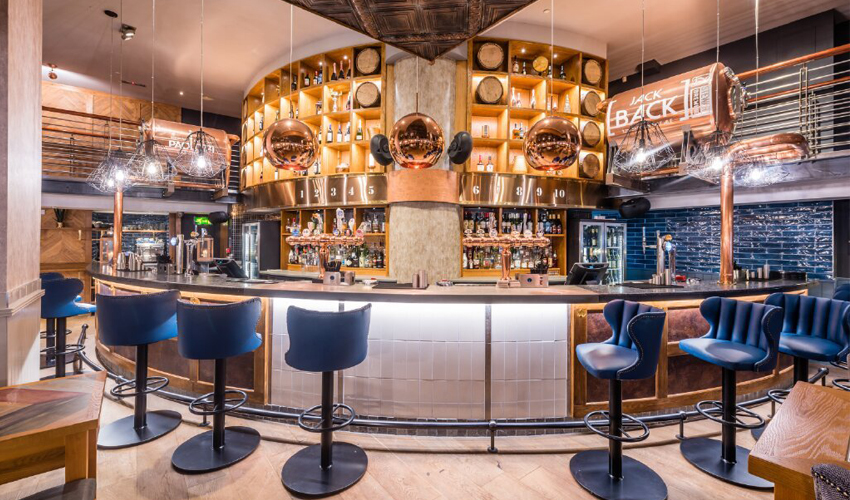 Brewhemia offers a 'Gin Flights' tasting class in which customers can choose a package containing three gins, their perfect garnish and two premium mixers to allow you to play with flavour.
Gins are grouped together in 4 different categories which compliment each other such as the 'Spicy' package which includes Ophir, Gin Bothy Gunshot and Bullards Strawberry and Black Pepper. The 'Savoury' package contains Edinburgh Seaside Gin, Gin Mare and McQueens Smokey Chill.
For groups of 8 or more they can run a gin tasting with one of their Ginologists. The expert will take you through two flights, explain the gins & flavourings and finish with a gin cocktail, plus alpine pizzas.
You'll need more than one visit to try them all!
£40pp for 60m mins, available in the Gin & Prosecco bar weekdays from 5pm and all day Saturday / Sunday. Book by phoning 0131 226 9560
---
Dunstane Houses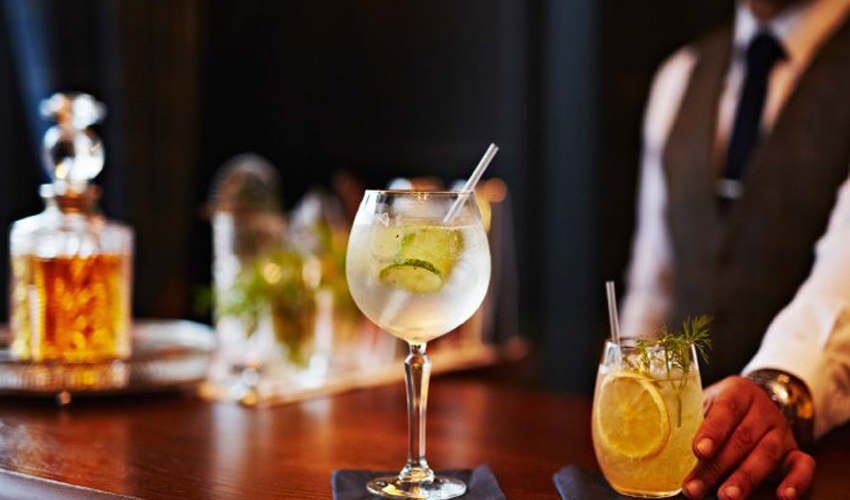 Voted Edinburgh's Most Romantic Boutique Hotel of the Year by the Scottish Hotel Awards 2019, the Dunstane Houses is quite the setting for a spot of gin tasting.
The hotel is an independent, family-run, five-star boutique hotel. It's set over 2 Victorian townhouses across the road from each other.
In this tasting you can try their selection of gin from the length and breadth of Scotland. All whilst relaxing in the luxurious surroundings.  Try them as a G&T and understand the importance of the correct garnish for your drink. Finish with your favourite G&T from the tasting!
£35pp, book in advance directly with Dunstane Houses here
---
Edinburgh Gin Making Experience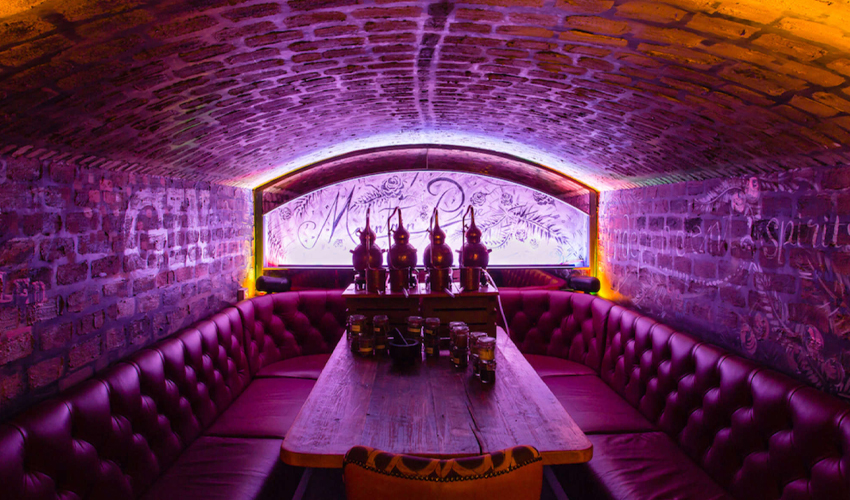 So much more than a tasting, the Edinburgh Gin Making Experience has a certain magical charm. It involves a tour of the distillery, a tutored tasting session, and the chance to conjure up a bottle of your own unique custom gin.
Using miniature copper stills and the Head Distiller's range of aromatics and botanicals, you will have the chance to craft your very own bespoke gin recipe. It's all very witches cauldron-like and the space even looks like a secret room you might find in Hogwarts.
The tour starts daily at 12.15pm and the duration is 3 hours. Max group of 5 per day.  The cost is £100pp and is strictly over 18s. You can only book this tour online here
---
Pickering's Gin Distillery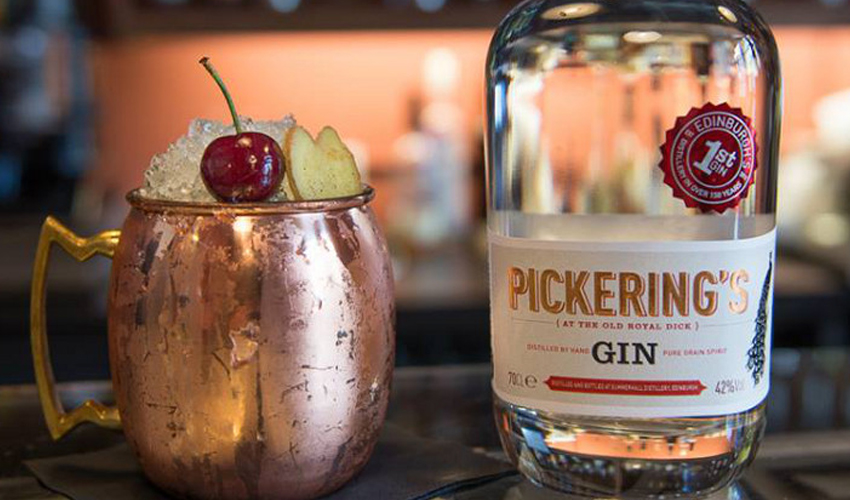 Opening in 2013, the Pickering's Summerhall Distillery was the first exclusive gin distillery to be established in Edinburgh for over 150 years. Co-owner Marcus inherited a gin recipe from a friend of his late father and the gin is still distilled to that 1947 recipe.
The Pickering's distillery tour claims to show 'how handcrafted gin is really made'. Could this be a little dig at city-rival distillers Edinburgh Gin? The jury is out.
You can join Pickering's for a gin jolly for only a £10 a head. For that you get an hour of pure gin pleasure, including 15 minutes of gin tasting. You'll sample all three Pickering's gins and receive a tour of the distillery.
Tours and tasting are £10pp available Thursday-Sunday. Tours can be booked in advance online here
---