As much as we love an extravagant pink G&T in a glass, sometimes "less is more" and gin cans can go a long way, especially when enjoyed on a train journey.
Gin on a go is only getting more and more popular so why not toast to the warmer weather by cracking open one of these at your next BBQ or picnic?
Edinburgh Gin Rhubarb Gin and Ginger Ale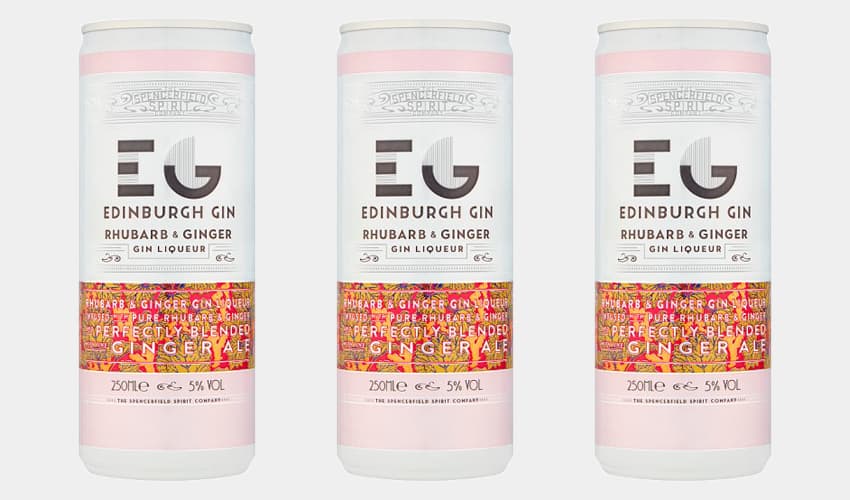 Created by macerating spring-crop rhubarb and oriental ginger and infusing it with our classic Edinburgh Gin, this sweet, fruity liqueur is balanced by a delicate warmth and spicy finish.
To top everything off you don't need to add mixer to this as it comes perfectly mixed with a fiery, aromatic ginger ale.
Available at Tesco for £2.00 (250 ml, 5% ABV). 
---
Sainsbury's Gin and Rose Lemonade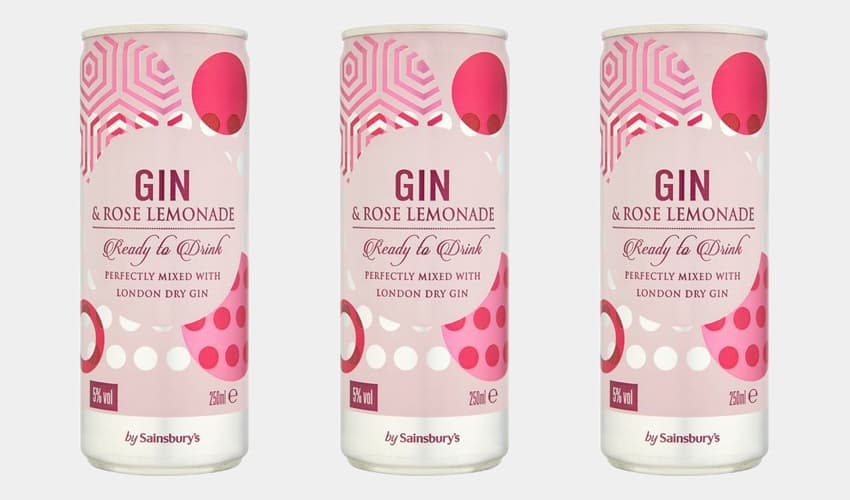 Containing Sainsbury's London Dry Gin this could be an absolute winner and for only £1.25 per can you can't go wrong with that.
Available at Sainsbury's (250 ml, 5% ABV).
---
Gordon's Premium Pink Gin and Tonic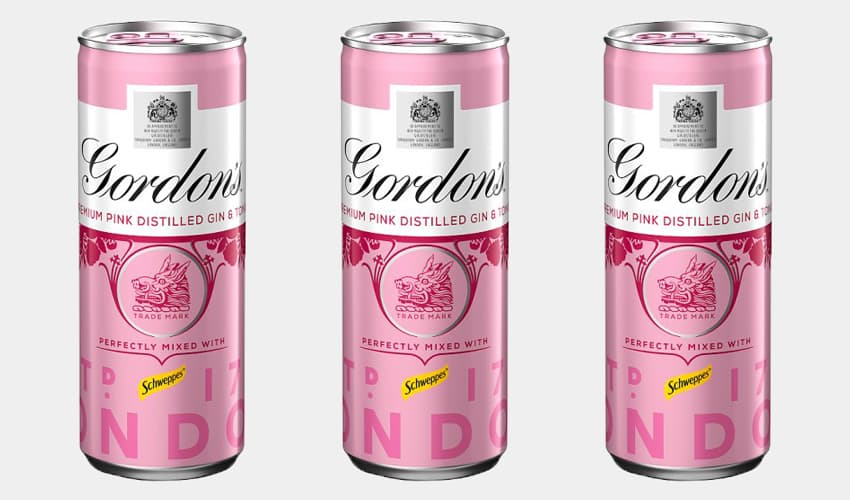 A delicious raspberry & redcurrant gin, crafted to balance the refreshing taste of Gordno's with the natural sweetness of raspberry and tang of redcurrant & perfectly mixed with Schweppes Tonic.
Available at Tesco for £1.80 (250 ml, 5% ABV) or in a pack of four (250 ml) for £6.00. 
---
Kopparberg Strawberry & Lime Cans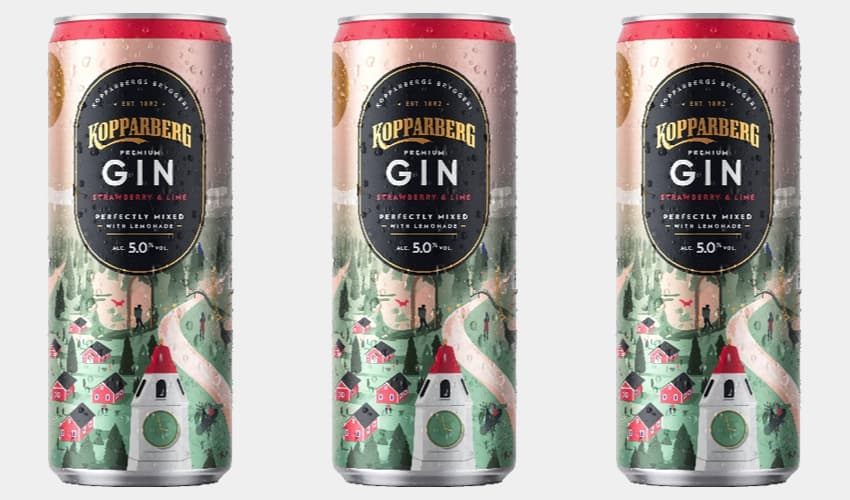 While most gin in cans typically include tonic, Kopparberg is switching things up with this one as it actually contains lemonade.
The 250 ml (5% ABV) cans are available on their own for £1.95 or in packs of four for £6 currently at ASDA and from Morrisons starting June 17.
---
Greyson's Premium Pink Gin Aldi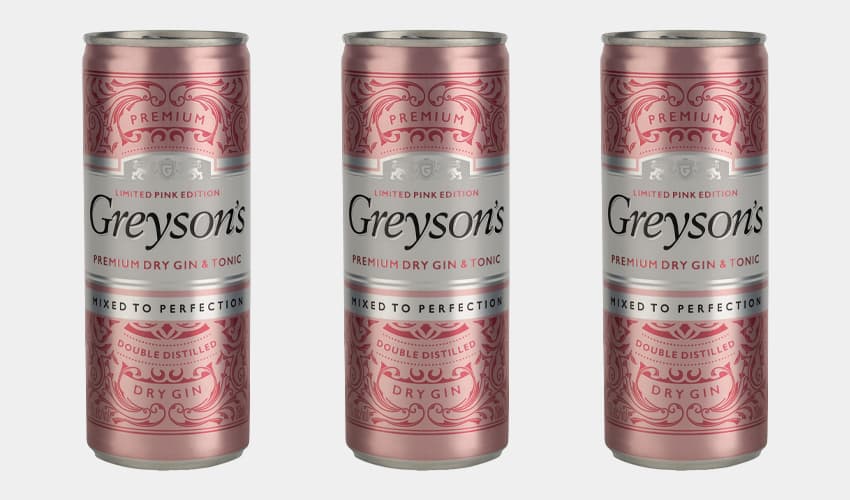 This delightful pink gin in a tin by supermarket giants Aldi will be the star of any summer do.
Available at Aldi for £1.99 (250 ml).
---
That Boutique-y Strawberry and Balsamico Gin Fizz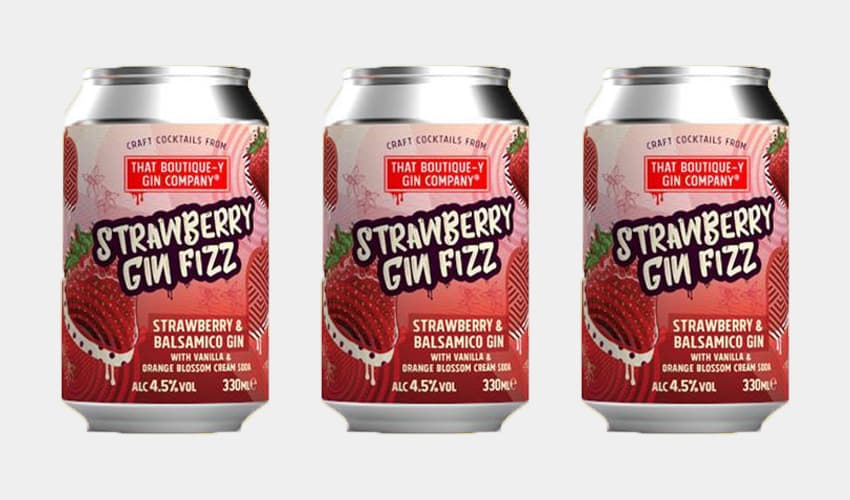 Making part of That Boutique-y Gin Company's latest gin in a tin range, this canned cocktail is contained in a wider 330 ml can instead of your usual 250 ml – yay!
The range will initially launch in the UK this summer followed by a launch across Europe, priced at £2.75 per 330 ml cans. 
---
Greenall's Gin & Pink Grapefruit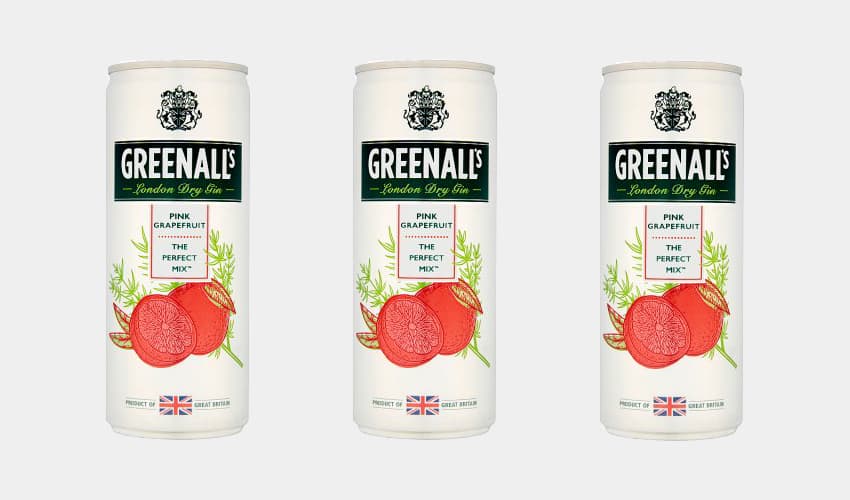 This ready-to-drink gem has tangy notes of pink grapefruit which delivers a subtle sweetness, perfectly complemented by Greenall's Gin and balanced with Inian tonic.
Available at Waitrose for £1.85 (250 ml, 5% ABV). 
---
Eden Mill Love Gin & Rose Lemonade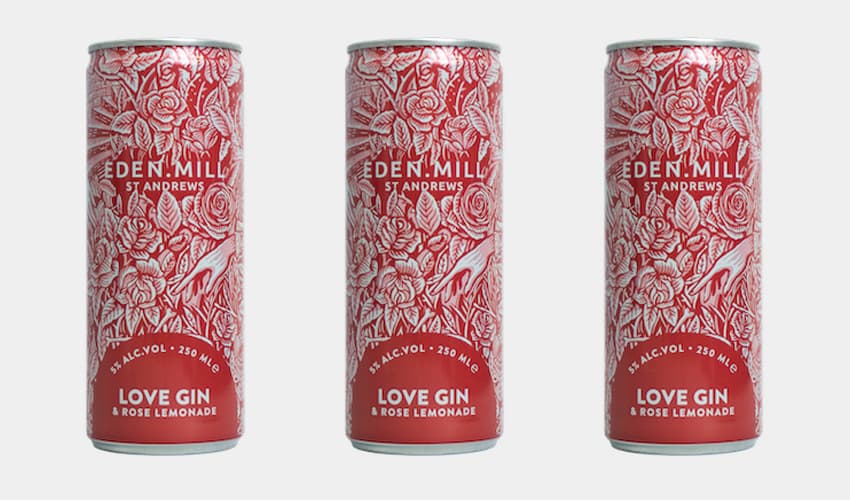 One of the latest releases from Eden Mill seems perfect for a summer party, BBQ or picnic alike. Just add a raspberry or two and you're set to go.
Available from the Eden Mill website £20 per case of 12 (12 x 250 ml, 5% ABV).
---
Bosford Rosé Gin and Tonic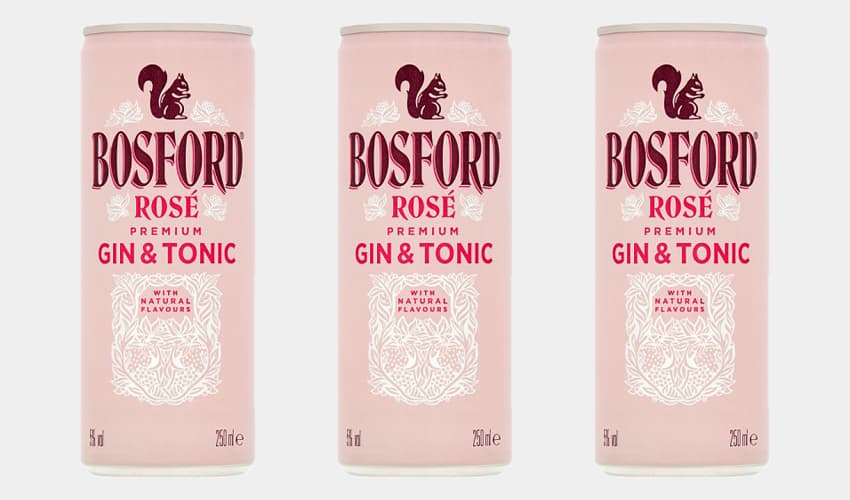 Enjoy a fruity and balanced flavour that will thrill your palate on the go with this Bosford Rosé Gin and Tonic.
Available at Tesco for £2.00 (250 ml, 5% ABV).
---
Traditional Gin with Berries and Tonic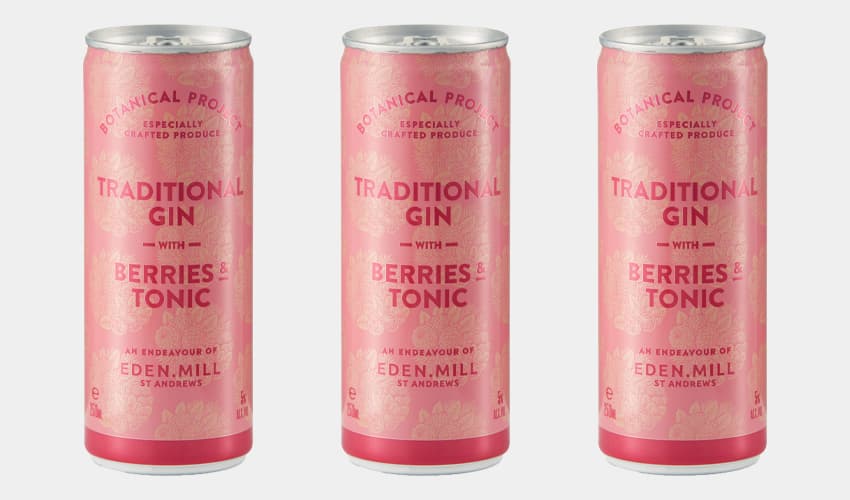 Created using gin from Aldi's exclusive "Botanical Project" range, this premium and handcrafted ready-to-drink can has been created using the perfect mixer for a unique, refreshing drink that's the ideal accompaniment to a picnic or train journey.
Available from Aldi stores in Scotland, for £1.79 per can (250 ml, 5% ABV).
---
Follow us on Facebook, on Twitter @theginkin, or on Instagram at @theginkin. If you have a story suggestion email editor@theginkin.com
---
More from The Gin Kin: