The recent rise of raspberry gin has left us with a plethora of high-quality options in-store, but there's nothing more satisfying than making something yourself.
And the good news is that creating your own raspberry gin couldn't be easier.
To make things simple we are using a pre-bought gin but if you want to do absolutely everything from scratch then you can make your own gin at home.
Our raspberry gin recipe is very easy to follow, only requiring a little patience whilst the fruit infuses with the gin.
For best quality and flavour results use ripe produce and freeze the fruits until you begin.
Freezing the raspberries ruptures the fruit skins and allows the juices to flow out, making for a tastier gin.
How to Make Raspberry Gin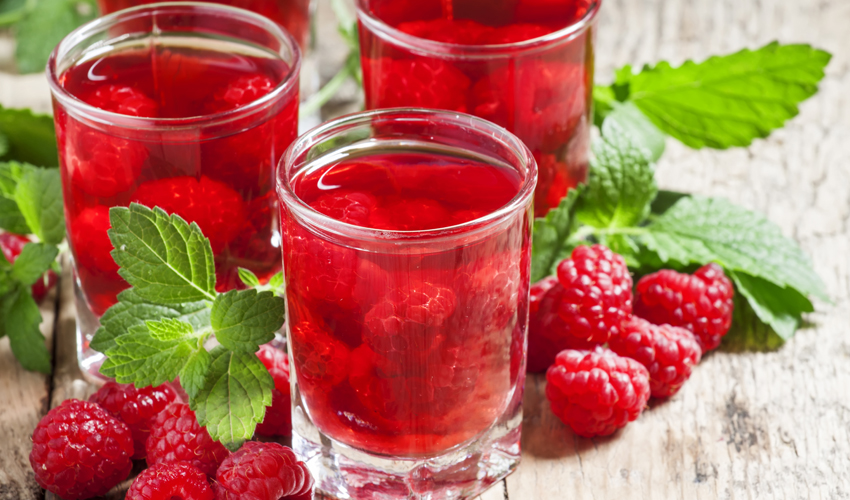 Ingredients:
400g raspberries (frozen)
300g  white sugar
1 litre bottle of gin (good quality)
Method:
Tip the raspberries and sugar into a 1.5l sterilised jar.
Pour over the gin, seal the jar and swirl around to dissolve the sugar.
Cover and place in a dark spot for 4 weeks.
Turn the jar every day for the first week.
Stir it other day, or as often as you remember to.
After a month strain the gin through a sieve. Pour the gin into bottles, and label.
Use the leftover boozy raspberries in a pink gin and prosecco cocktail.
With this raspberry gin recipe, the gin will keep its gorgeous pink hue for a few months and will be drinkable for up to a year.