Wild Island Gin is a premium gin from the Hebridean Isle of Colonsay. Its stunning bottle and equally impressive gin within come highly recommended.
The Gin Kin is giving away a bottle to one lucky reader. Check out our competitions page if you'd like to be in the running!
---
A little bit of background
Isle of Colonsay, population: 120.
Everything about Wild Island Botanic Gin goes back to the tiny Hebridean island from which it hails. With six hand foraged native wild botanicals, this gin always circles back to its roots.
Although it launched a mere 13 months ago by Colonsay Beverages, this gin has pedigree. It won a gold medal in its first year from the prestigious International Wine & Spirit Competition, the Oscars of the drinks trade.
Distilled in a century old copper still at the English-based Langley Distillery, its 16 total botanicals are infused with 100% British wheat and bottled with pure Scottish water.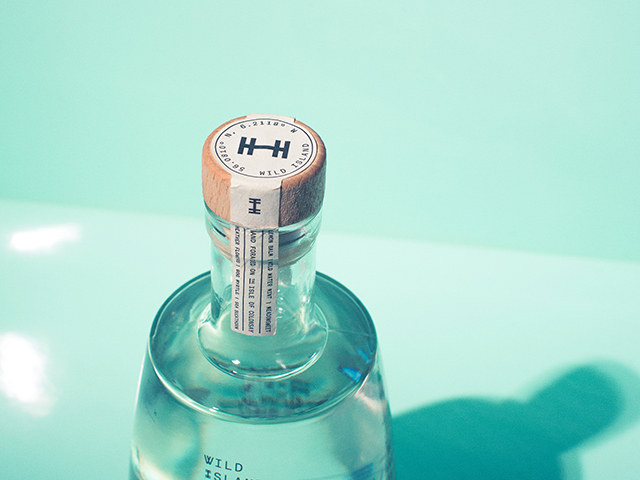 The packaging
Look at this beauty — the wild and expressionistic watercolour of Kiloran Bay floating across the bottle. The curves and colours of the Isle of Colonsay's seascape bottled and branded. Gorgeous. This is the one to get for your friend who loves design.
Minimalist yet fully evocative of its origins, I can't help ooh and ahh at the bottle, turning it over and over in my hands. Lest I feel like a weirdo, the label is in fact printed to be seen and appreciated from all angles.
The attention to detail is remarkable. The blonde wooden cap turns off with a satisfying pop yet the stripe of labelling on top stays untwisted due to some thoughtfully included perforation under the cap.
Even if the gin weren't so lush, I would buy Wild Island for the bottle alone.
---
Check out Draffens' Southside cocktail with Wild Island Gin
---
Key Botanicals
Isle of Colonsay botanicals:
Lemon balm
Wild water mint
Meadowsweet
Sea buckthorn
Heather flowers
Bog myrtle
The other cast & characters:
Juniper berries
Coriander seeds
Sweet Mediterranean lemon peel
Orange peel
Liquorice
Cinnamon bark
Angelica root
Orris root
Cassia bark
Nutmeg
The Perfect Serve
Colonsay Beverages recommend serving this gin simply. Just add plenty of ice, a sprig of mint and a lemon twist.
On the Nose
Let's face it: some gins just smell of gin. Clean, dry and juniper-y. But Wild Island is remarkably fragrant on the nose. It's floral in a delightful away — not in a granny's perfume way — and lemon balm sit front and centre.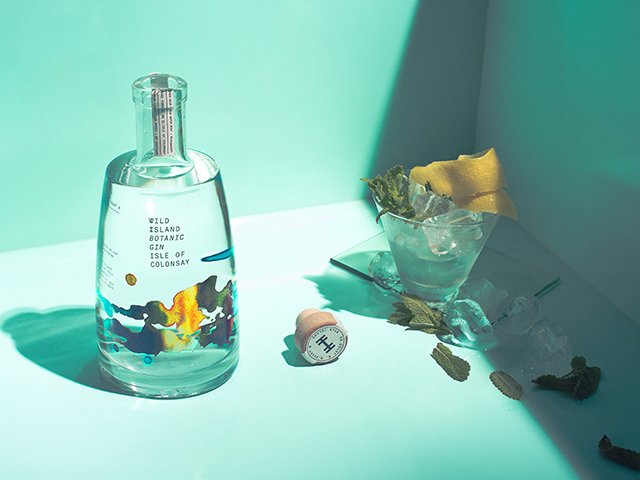 Straight
Although sipping gin neat isn't for the faint hearted, Wild Island burns a bit brighter than others. Don't judge a gin by the bottle, because this is mighty bold and spicy on the finish.
With Tonic
To taste, I mix the gin with a stiff 1:3 ratio in a white wine glass I pretend is a proper copa. Sip and say hello to heather flowers and meadowsweet. The floral notes step up to the citrus with the addition of tonic here, and its initial fire balanced.
To jazz it up a bit, I add the recommended lemon peel and mint. We found these easy garnishes suited the citrus forward profile AND what we had on hand! Win win.
Lasting impressions
Gorgeous inside and out, Wild Island is a joy and showstopping gift worth the hype.
Wild Island (70ml, 43.7% ABV) is available from Amazon (£45.84) and DrinkMonger (£38.95)
---
Read more