It's one thing to be a gin lover and appreciate all things gin but it's another to attend a UK gin making experience and distill your very own bottle of this popular spirit.
Imagine if the next addition to your gin collection was your very own bottle that has a gin entirely made by you. From the smell and the aromas to the flavours and finishing notes, that would be a precious spirit to keep or even to give as a gift to someone special.
Luckily there are numerous gin making experiences, all of which have their own unique characteristics.
Here's our shortlist and hopefully there will be a gin making experience in a location near you.
Eden Mill Blendworks, Glasgow and St Andrews, Scotland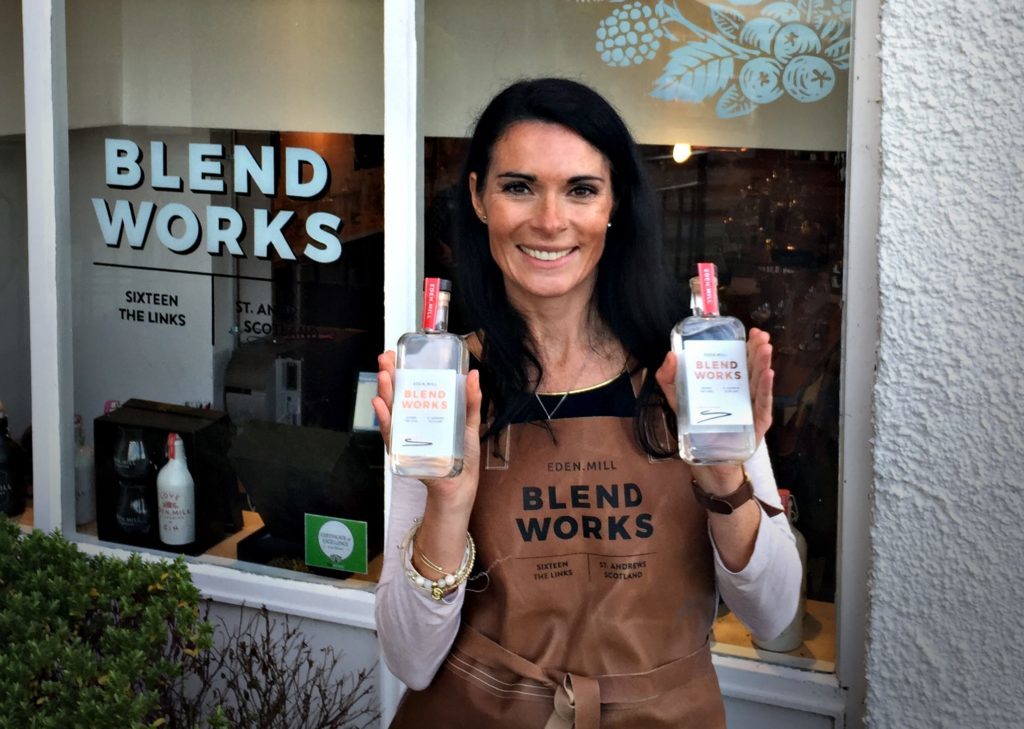 Eden Mill's mantra "experimentation and education" is at the heart of this masterclass which you can attend in Glasgow and St Andrews.
Book one of these masterclasses and broaden your gin-making horizons by learning what goes into creating the perfect spirit.
You'll be guided through the processes of selecting the right ingredients, determining flavour profiles and making your very own gin – all under the watchful eye of their expert Blendworks Tutors.
Gin Tasting will also be entailed in this experience in case you were wondering, just so you prime you palate before you go on to making your own tipple.
Price: £65 – £95 | Locations: Glasgow and St Andrews | Find more information.
---
The Ginstitute, London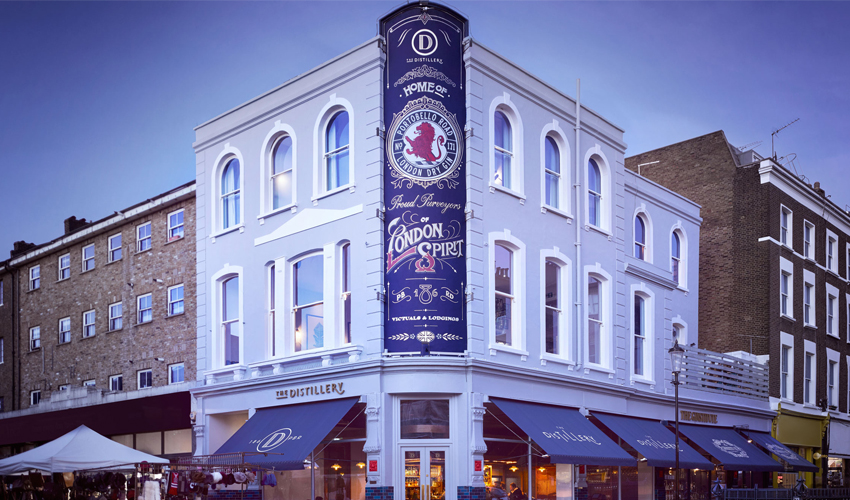 The Ginstitue was opened five years ago when a group of gin-loving friends decided to create their own spirit. They installed a 30L copper pot still called Copernicus the Second.
Apart from the extravagant copper pot stills (there are five of them now), the Ginstitute is renowned for its gin making experience, which offers guests a holistic approach to creating gin.
After your gin instructor has explained thoroughly the processes involved in creating this spirit you will be given a detailed explanation of how to go about choosing the various botanicals which are going to define the flavour of the gin you are about to create.
To top it all off, the recipe of your gin will be recorded on their database which means that additional bottles can be purchased via the website at any point in the future.
The experience is wrapped up at "Graduation" where all "students" are invited for one last drink before they get presented with a bottle of their personal blend to take away.
Price: Varied | Location: 186 Portobello Road, Notting Hill, W11 1LA | Find out more
---
Kingbarns – Darnley's Gin School Experience, Fife, Scotland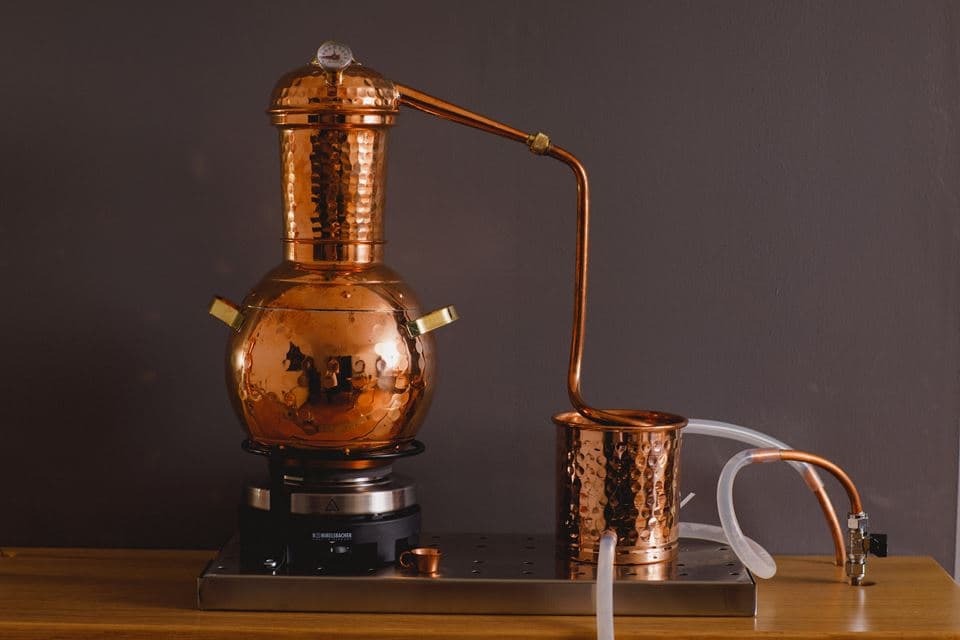 Here's your chance to become a distiller for the day as you create your one-of-a-kind bottle of gin.
Book this in-depth masterclass to get an introduction to gin making before you create your own.
At the end you will also get to label and name your bottle and get to enjoy the Darnley's Gin range.
Price: £100 – £125 | Location: Kingsbarns Distillery & Visitor Centre, East Newhall Farm, Kingsbarns, Fife, KY16 8QE | Find out more
---
Salcombe Gin School Staycation, Devon, England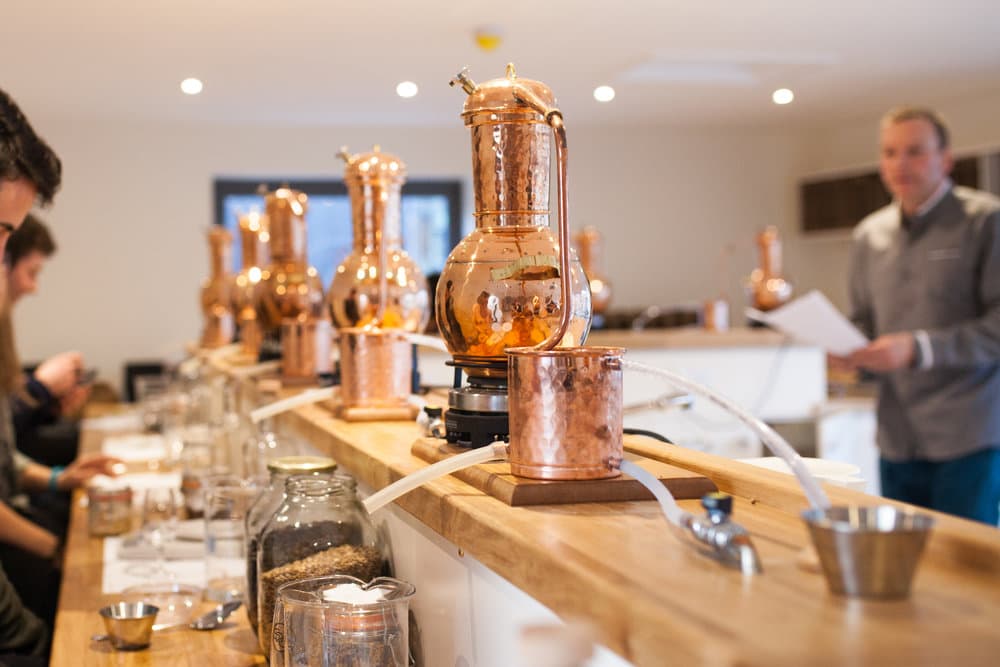 An opportunity that comprises a stay in a lovely hotel while also giving you the chance to learn all about gin-making exists!
This is a soothing experience that will definitely calm your nerves (and we're not just talking about the effects of gin).
Enjoy a two night stay at Brightham House, a luxury boutique B&B recently featured by The Times as one of the top 10 coolest places to stay and a Gin School Lesson for two at their distilling laboratory where you will also get a chance to make your own bottle of gin.
Price: £395 | Location: The Boathouse, 28 Island Street, Salcombe, Devon, TQ8 8DP, England | Find out more here
---
The Spirit of Masham Gin Experience, Masham, England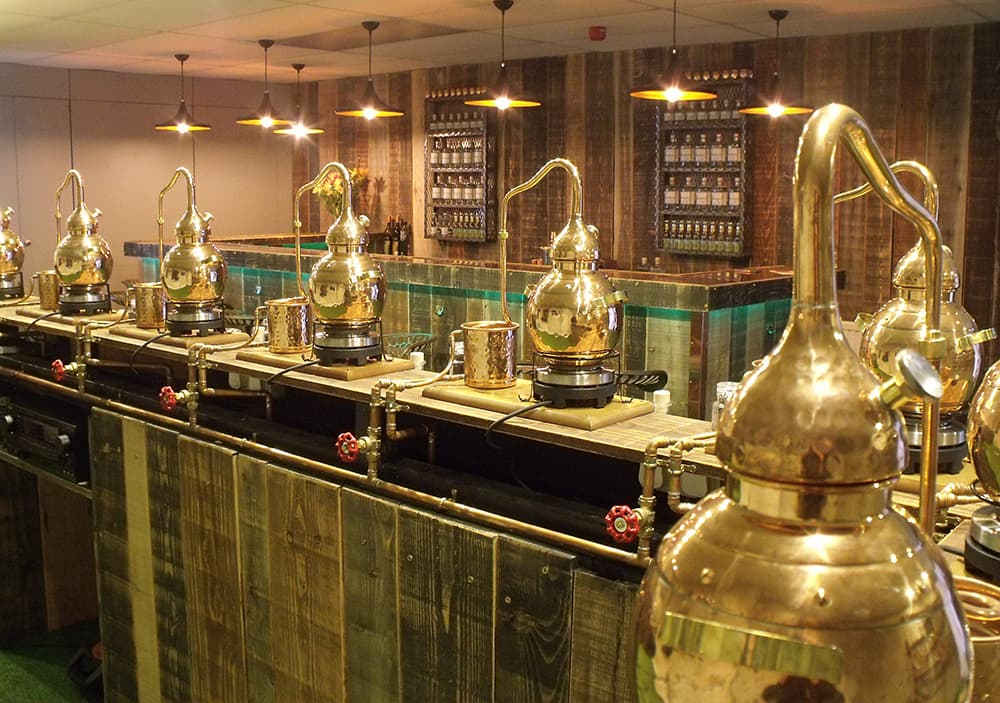 Learn how to distil your very own London Dry Gin at the Spirit of Masham Gin Experience.
You will learn all about the art of distillation and what it takes to produce a well balanced and harmonious gin, while in the end of your experience you also get to take your unique recipe away with you!
The experience also includes a complimentary tasting of Gin and Tonic and cocktails whilst you learn about this amazing craft, definitely not one to be missed!
Price: £95 | Location: Spirit of Masham Distillery Unit 1, Fearby Road, Masham Business Park, Masham, HG4 4FA | Find out more here
---
City of London Distillery – Gin Lab Experience, London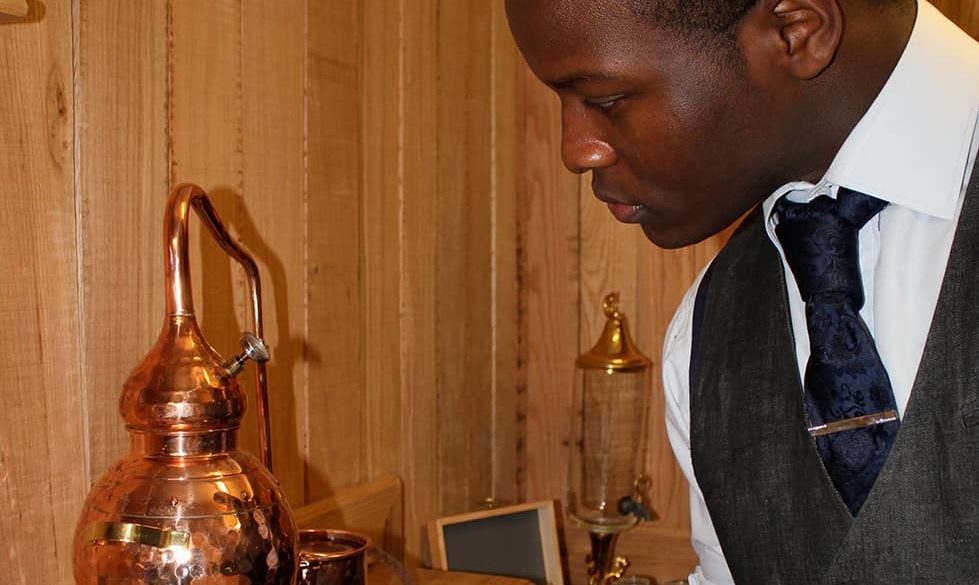 Learn all about distilling and the different botanicals that go into the perfect gin. You also get to design your own recipe as well as distill your very own personalised bottle of gin (70 cl) to take with you.
After you're done with your creation you can always book a table in the bar to enjoy more of the treats that they have on offer.
Price: £125 | Location: 22-24 Bride Lane, London, EC4Y 8DT | Find out more here
---
Gin Making Tour – Edinburgh Gin Distillery, Edinburgh, Scotland
Labelled as the definitive Edinburgh Gin experience, this gives you the opportunity to learn about gin's history as well as distilling process while you also get a chance to turn your hand to creating your own gin.
Toast your unique bottling with a tutored tasting of Edinburgh Gin's range of gins, before taking your creation home with you.
Price: £100 | Location: 1a Rutland Place, Edinburgh EH1 2AD | Find out more here
---
Cambridge Distillery, Cambridge, England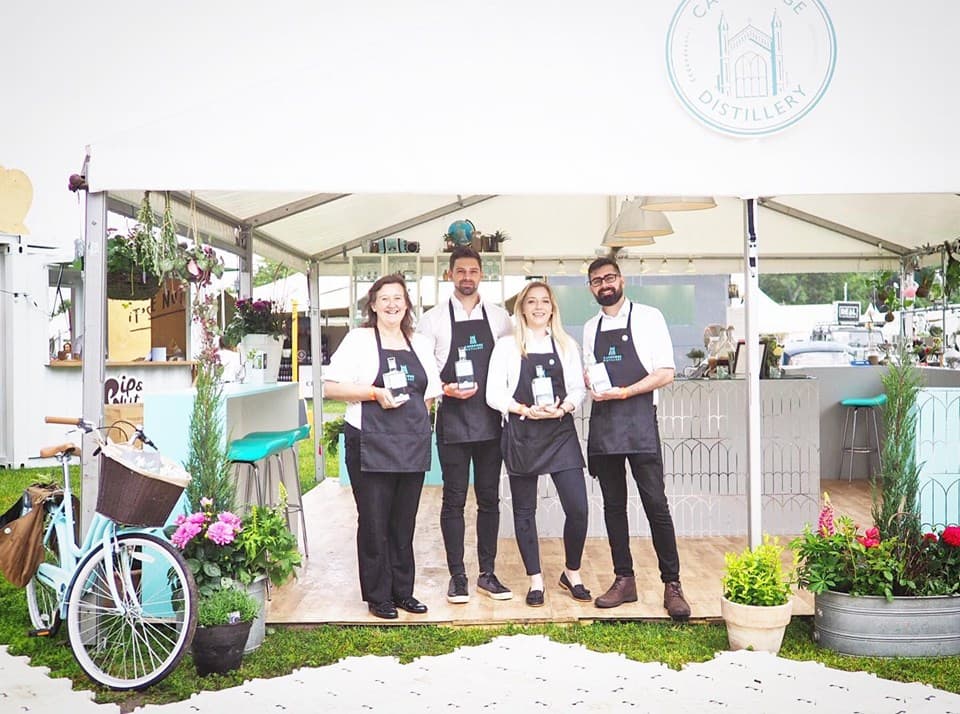 Cambridge Gin Laboratory is an interactive space in the centre of Cambridge, dedicated to the appreciation of gin.
You can choose to be guided through the history and mysteries of gin production through the history and mysteries of gin production through the ages, discover how to taste like a professional, or even blend your own bottle of gin.
Price: £30 | The Gin Lab is located on 10 Green Street in central Cambridge | Find out more here.  
---
City of Manchester Distillery – The Gin Experience, Manchester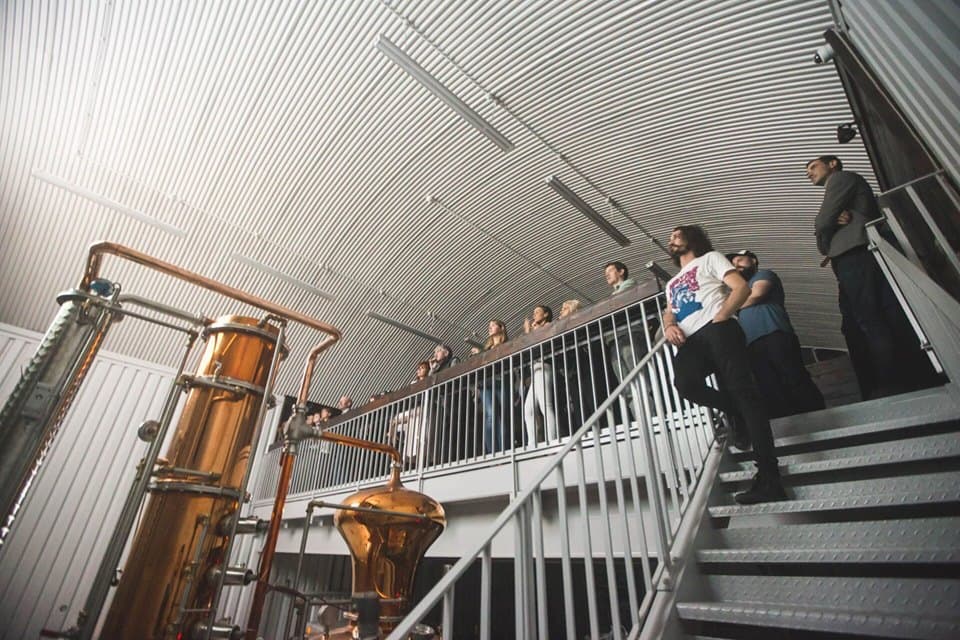 Become a master distiller for a day at the Manchester Distillery. This is catered for gin lovers, new comers and anyone in between as it's a unique opportunity to see gin making at its finest.
During the three-hour long interactive experience guests will be guided through the rich history of gin. This experience entails a distillery tour whilst drinking classic and bespoke cocktails and tasters.
Eventually the hosts will demystify the gin making process and talk you through how to create an award-winning recipe giving you the chance to create your very own bottle of gin.
Price: £95.00 | Location: City of Manchester Distillery, 21 Red Bank Parade, Manchester, M4 4HF | Find out more here.
---
Crossbill Distilling LTD – Glasgow, Scotland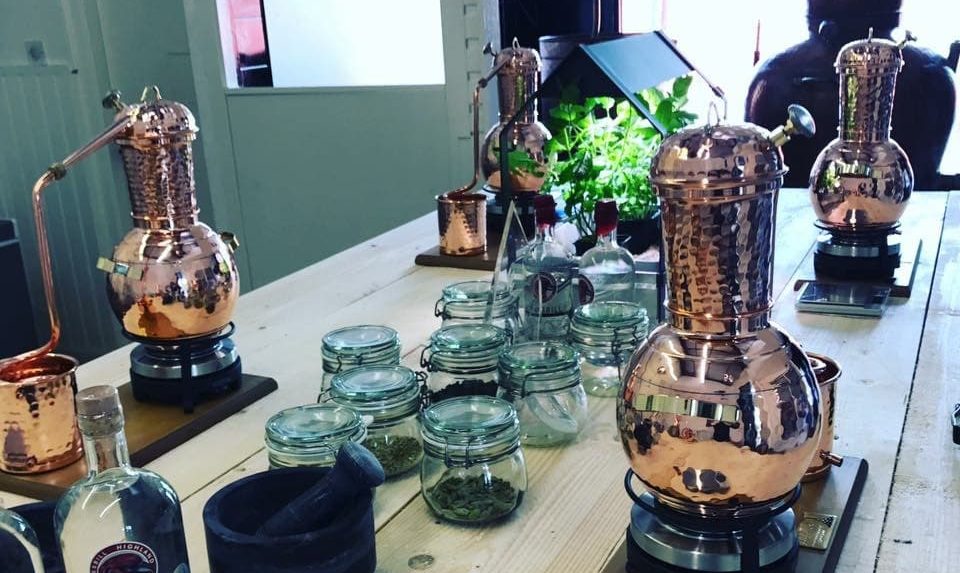 Attend this gin tasting experience and learn all about gin parings under the watchful eye of Crosbill gin's award winning distiller and founder Jonathan.
Test and select your botanicals before you distill your very own gin in a miniature copper pot still. Finally your gin will be bottled and labelled for you to take away.
Price: £110 | Location: BAaD Calton Entry Glasgow, G40 2SB | Find out more here
---
Martello Hall Gin Making Masterclass, London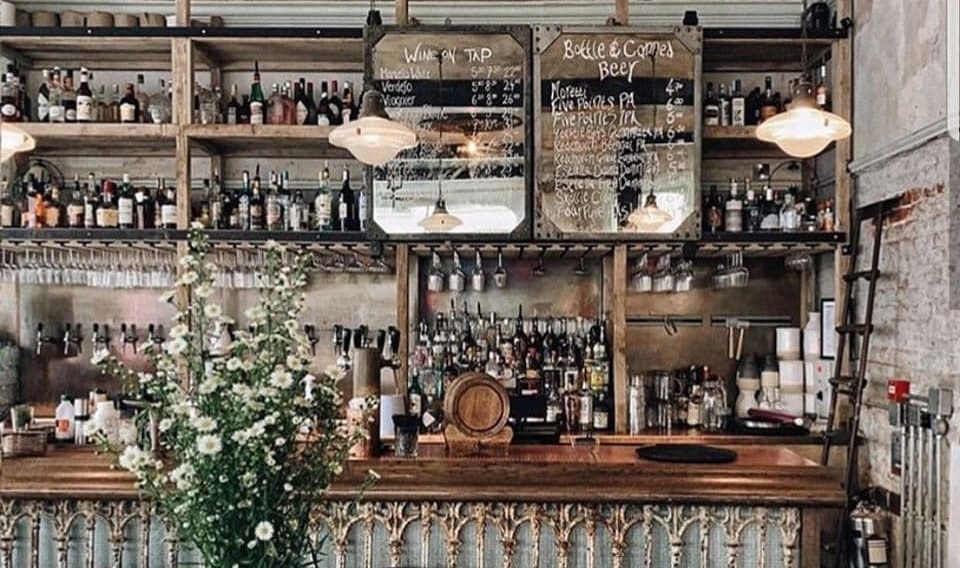 This is a great way to bring people together over what else gin as there will be cocktail making, a welcome featuring Prosecco, three gin cocktails and a "goodbye" Limoncello.
Expect to mix, shake and stir your cocktails with Martello Hall's head bartender.
Price: £40 | Location: Martello Hall 137 Mare Street, London, E8 3RH | Find out more here
---
Mr Fogg's Maritime Club & Distillery Gin Adventure, London
After a welcome cocktail and an introduction to gin production from the grumpy Engine Master, you'll work together to earn your safe passage aboard the ship, tasked to produce your own gin using the EnGINe Room's distillery.
With different flavours and botanicals, you'll create a unique batch of hooch. Test its quality in a G&T, before taking home a personalised 200 ml bottle of gin – an evocative reminder of life below deck.
Price: £60 | Location: 37 Broadgate Circle, London EC2M 2QS | Find out more here
---
Gin Journey Gin Making Masterclass, London
Victory London Distillery's gin making masterclass is perfect for private groups to enjoy an event in an intimate space.
The group will also distill their very own gin and take a bottle each home with them too which sounds a splendid way to end a gin making masterclass.
Price: £100 | Location: Victory London Distillery, in Seven Sisters alongside Five Miles bar-restaurant, nightclub and brewery | Find out more here 
---
Follow us on Facebook, on Twitter @theginkin, or on Instagram at @theginkin. If you have a story suggestion email editor@theginkin.com
---
More from The Gin Kin: