Dublin bar Paddocks Clonee caused quite a stir recently when they whipped up a strawberry gin milkshake. They used Kopparberg's new Strawberry and Lime gin and added ice cream, whipped cream, the lot.
We already know how well strawberries and gin can go together.  After all, it's possible to make your own strawberry gin ice cream cocktail and to make your own strawberry gin from scratch.
But this new strawberry gin milkshake got us more than curious as to how easy it would be to replicate at home – and it turns out it's not difficult at all.
Making this milky masterpiece is almost as fun as drinking it… almost.
Strawberry Gin Milkshake
Ingredients:
1 1/4 oz. Kopparberg Strawberry and Lime Gin or use a dry gin of your choice.
4 Scoops of vanilla ice cream
1/4 Cup of strawberries
2-3 Leaves of fresh basil
Whipped cream and a strawberry to garnish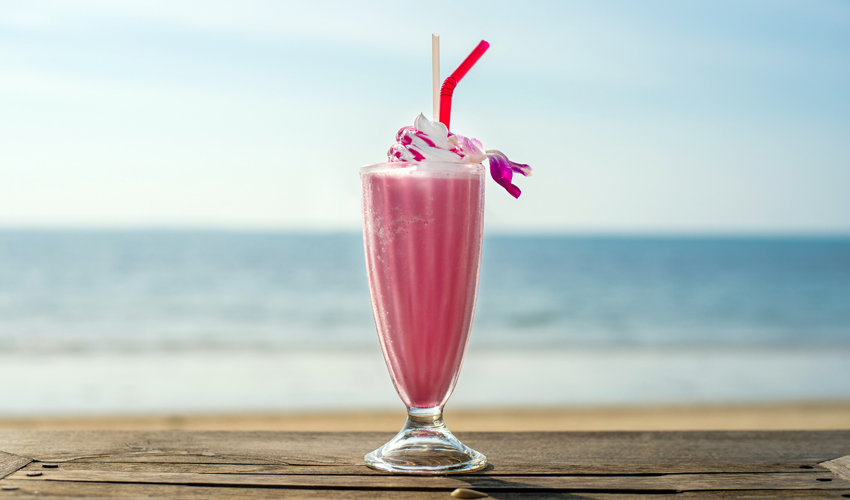 Method:
Chill two glasses.
Put the gin, vanilla ice cream, strawberries and basil in a blender and mix until smooth.
Pour and garnish with whipped cream and a strawberry (optional).
Recipe from Creative Culinary. Images supplied by Shutterstock.