What better way to enjoy a good BBQ than with cocktail pitchers? A staple for any celebration in the garden, just one of these will provide an abundance of refreshing summer cocktails.
Whether you fancy gin and Prosecco, a tropical gin punch or pink gin on ice, here's our shortlist for the best cocktail pitchers you could enjoy this summer.
Boathouse Punch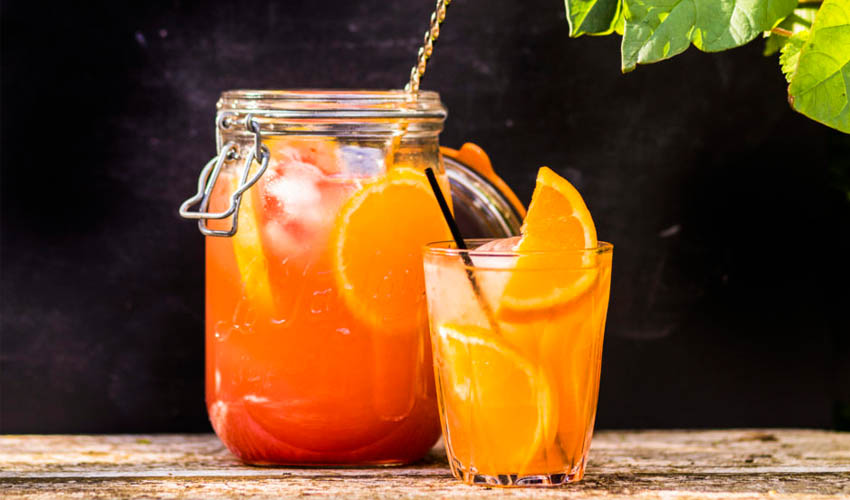 Ingredients
225 ml Gin
2 tbsp Sugar
1 Lemon
150 ml Aperol
100 ml Lemon juice
100 ml Orange juice
100 ml Grapefruit juice
150 ml Prosecco
Orange wheels to garnish
Method
Juice the lemon and reserve the peel
In a bowl, muddle the lemon peel with the sugar and allow to sit overnight
30 minutes before serving add the gin, Aperol, lemon juice and elderflower liqueur and leave to steep for 30 minutes
Strain into an ice filled jug
Top up with Prosecco
Garnish the punch bowl and glasses with orange slices
Recipe and image by Nick Smith 
---
Gin Sangria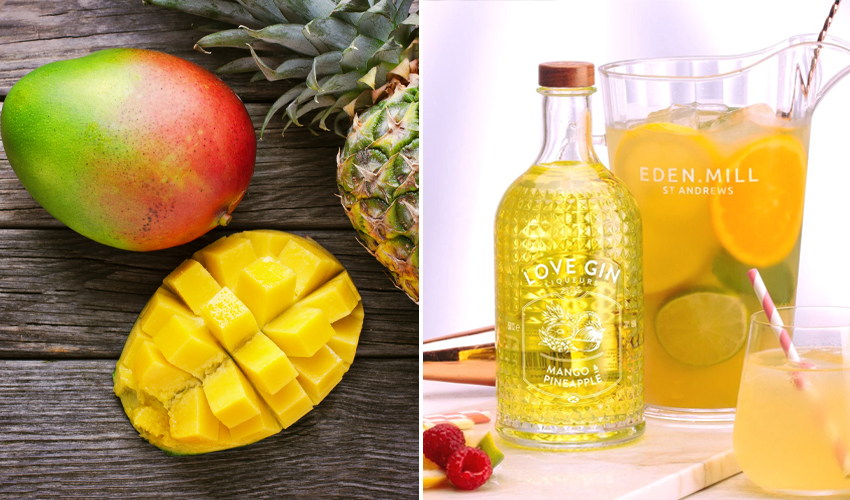 Ingredients
100 ml Mango & Pineapple Liqueur
200 ml White wine
200 ml Lemonade
200 ml Pineapple juice
Lemon and lime slices
Mint leaves
Method
Pour ingredients into a pitcher.
Garnish with lemon and lime slices and mint leaves.
Top with ice.
Recipe and images via Eden Mill
---
Warmer Cup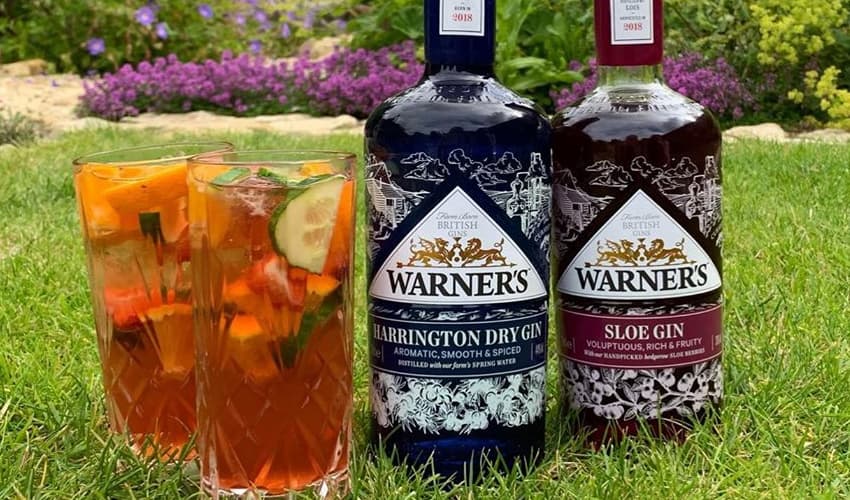 Ingredients
100 ml Warner's Harrington Dry Gin
100 ml Warner's Sloe Gin
200 ml Homemade ice tea
Lemonade
Method
Pour both gins & ice tea into a large, ice-filled jug.
Stir well for 20 seconds, then top with lemonade.
Serve on ice & garnish with strawberries, orange, cucumber & a sprig of mint
Recipe and image via Warner's Distillery
---
Blackberry Cucumber Gin and Tonic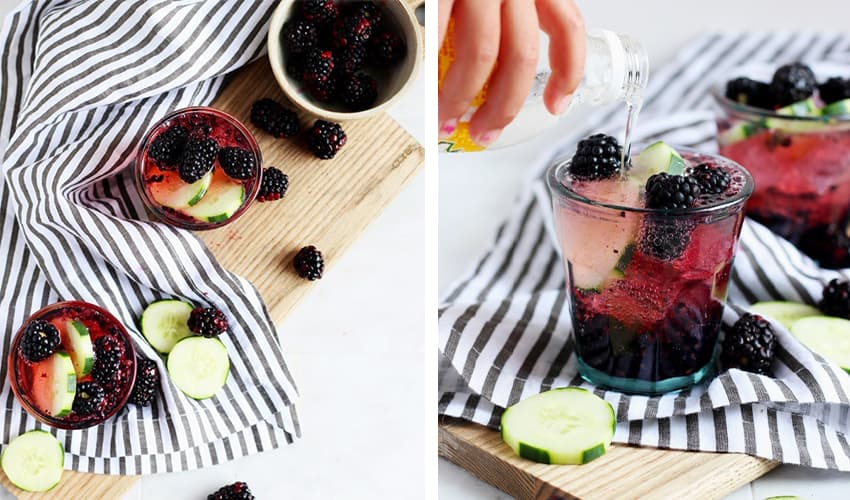 Ingredients
1/2 Cup fresh blackberries
1/4 Cucumber (in slices)
200 ml Gin
700 ml Tonic
Method
Place half of the blackberries at the bottom of your jug and smash with a fork.
Add some ice.
Pour gin in and swirl around with the blackberries.
Add the tonic.
Garnish with the rest of the blackberries and cucumber slices.
Recipe and image via The Wooden Skillet
---
Gin and Juice Pitcher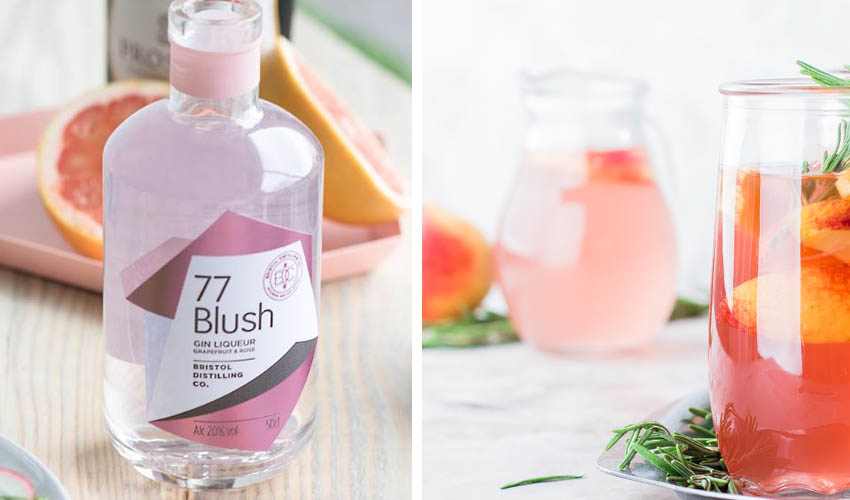 Ingredients
77 Berry Raspberry Gin Liqueur or 77 Blush Pomegranate Gin Liqueur (1 part)
Cawston Press Apple & Rhubarb/ Cloudy Apple/ Apple & Ginger/ Apple & Mango juice (1 part)
Fever-Tree Tonic Water, Lemonade or Soda Water (1 part)
Fresh fruit of your preference. We recommend peach, lemon or orange slices.
Rosemary or mint sprigs
Ice
Method
Add ice to a large pitcher jug
Mix equal parts gin liqueur / your preferred juice / your preferred mixer into jug
Stir and mix with your preferred fruit and garnish choice
Pour into glasses and enjoy!
Recipe via Bristol Distilling Co 
---
Lavender Gin and Tonic Punch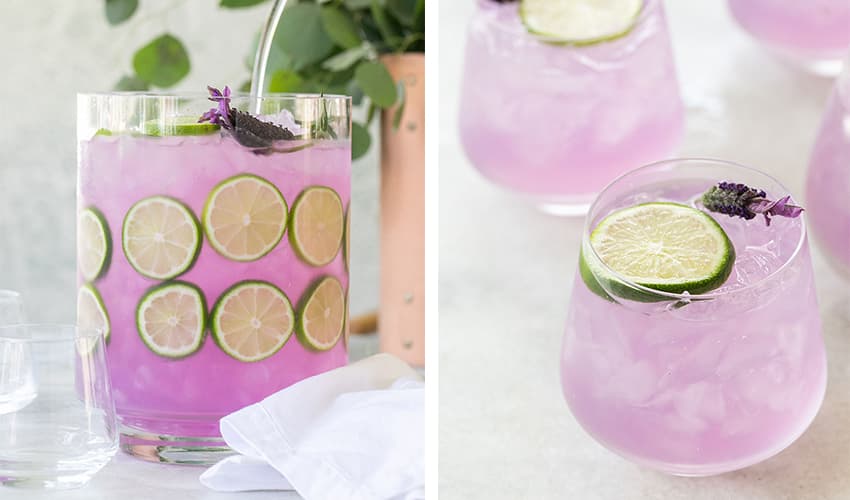 Ingredients
100 ml Gin
Dried Organic Lavender
Tonic Water
200 ml Lime Juice
Dried Butterfly Pea Tea
Method
Infuse the gin with dried lavender as well as infuse the lime juice with butterfly pea syrup to give this cocktail a beautiful purple colour (let the liquids infuse for about 5-24 hours, the longer the lavende sit in the gin, the stronger the taste and smell).
Once you've infused the gin and made the purple lime juice, you can add the ingredients into a punch bowl with 32 ounces tonic water crushed ice right before serving. This will serve about 6-8 people.
Recipe via Sugar and Charm
---
Verano Watermelon & Lemonade Crush
Ingredients
200 ml Verano Watermelon Gin
800 ml Lemonade
Raspberry for garnish
Mint
Watermelon
Method
Add the gin and the lemonade into a jug and mix together.
Add garnish with raspberry, mint & slices of watermelon.
Only add ice before serving the jug so that it doesn't melt and dilute the solution.
Enjoy!
Recipe and image via Verano Gin 
---
Warner's Strawberry and Rose Gin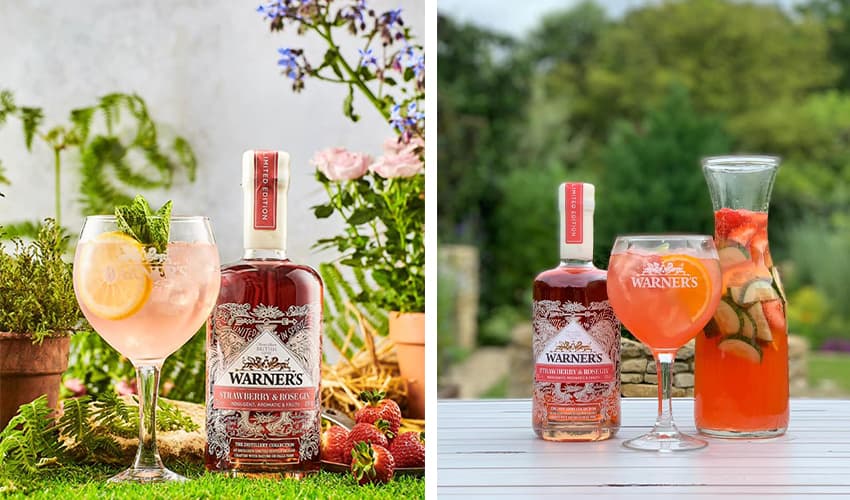 Ingredients
150 ml Strawberry & Rose gin
30 ml Campari
500 ml Fever-Tree Lemon Tonic
Method
Fill a jug with ice & pop in some chopped up strawberries, cucumber & mint.
Add all the ingredients and give it a good stir & enjoy.
Recipe via Warner's Distillery.
---
Hendrick's Summer Punch
Ingredients
500 ml Hendrick's Gin
200 ml Lemon Juice
70 ml Elderflower Cordial
30 ml Maraschino Liqueur
20 ml Lovage Cordial
1L Cloudy Apple Juice
Method
Combine all ingredients together in a large punch bowl, plant pot, teapot or any other suitable vessel.
Add plenty of summer fruits (strawberries, raspberries, cucumber, lemon wheels) and a handful of ice.
Serve over cubed ice.
Recipe and video via Hendrick's Gin.
---
Mango Sunrise Piña Colada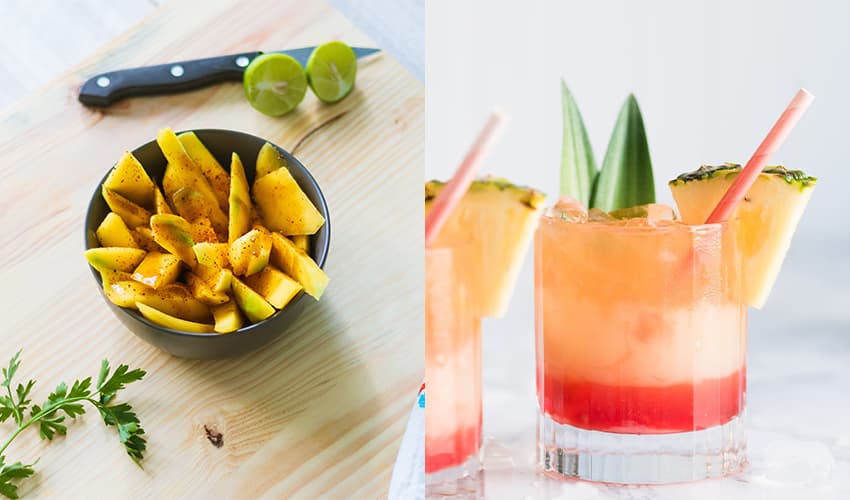 Ingredients
250 ml gin
400 ml mango juice
400 ml pineapple juice
1 tbsp coconut cream
1 tbsp grenadine
Fresh pineapple garnish
Method
Add the coconut gin, mango and pineapple juices to a cocktail shaker filled halfway with ice. Shake well to combine and chill.
Pour over ice into a cocktail glass.
Add coconut cream slowly by pouring over the back of a spoon.
Add grenadine by pouring slowly over top.
Recipe and image via The Sweetest Occasion
---
Raspberry Gin Rickey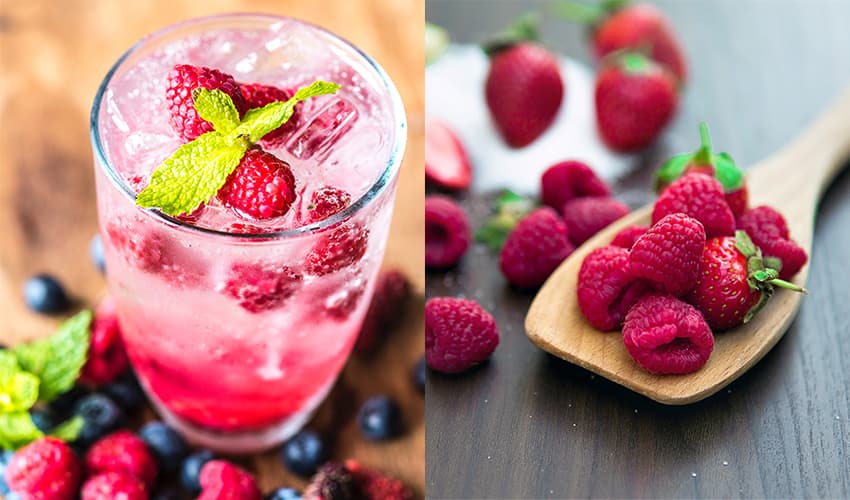 Ingredients
1 cup sugar
2 cups raspberries
1 cup fresh lime juice
250 ml gin
Ice
800 ml Seltzer
2 limes
Method
In a medium pot over high heat, bring sugar and 1/2 cup water to a boil, stirring until sugar dissolves. Set aside to cool, about 10 minutes
Meanwhile, muddle 2 raspberries in the bottom of each glass. Add 2 tablespoons reserved simple syrup, and 3 tablespoons gin to each glass.
Fill each with 1 cup ice and top with 1/2 cup seltzer. Garnish with lime slices and more raspberries.
---
Gin and Grapefruit Cocktails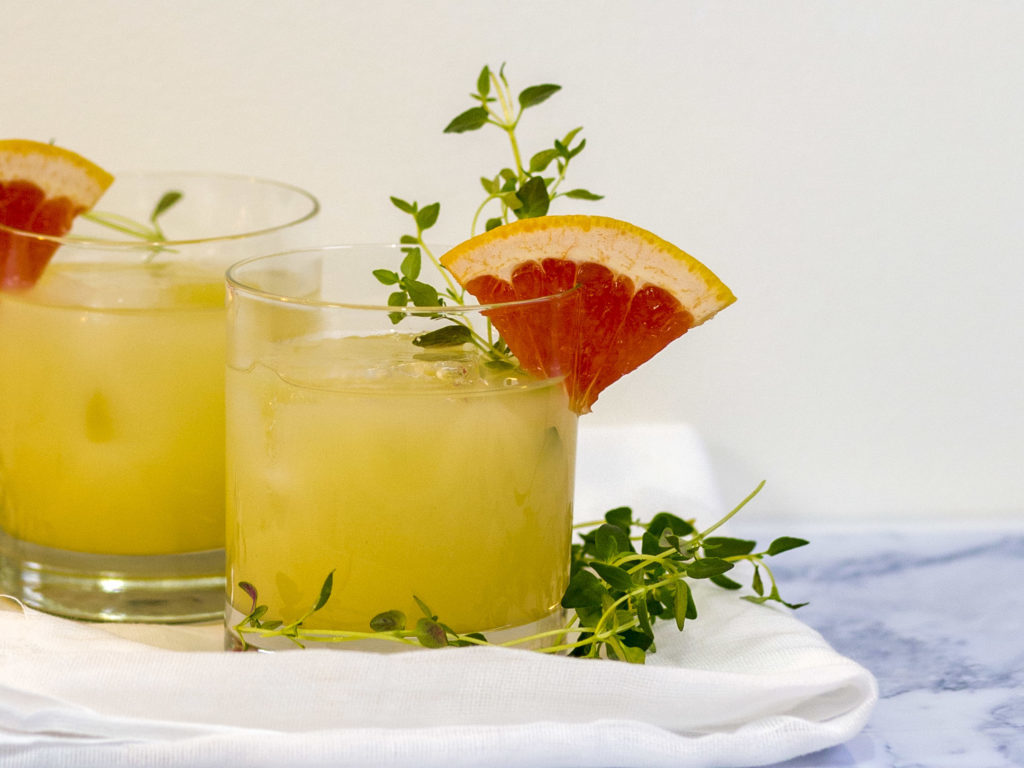 Ingredients
250 ml gin
300 ml ginger cordial
300 ml lemon juice
half a glass of ice (you can also crush the ice in a blender)
small bottle of bitter beer
slice of lemon to garnish
Method
Pour the gin, cordial and lemon juice into a decent pint glass and stir
Add the ice
Top up slowly with the beer and stir again
Recipe and image by Nick Smith 
---
Pink Gin and Lemonade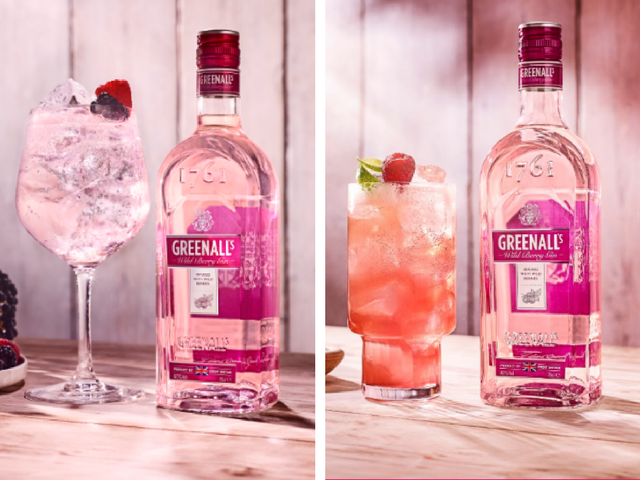 Ingredients
250 ml Greenall's Wild Berry gin
600 ml good lemonade
berries to garnish
Method
Fill your jug with ice
Pour in Greenall's Wild Berry Gin and top up with lemonade or premium tonic water
Garnish with berries of choice once you serve.
---
Gin-Ger Beer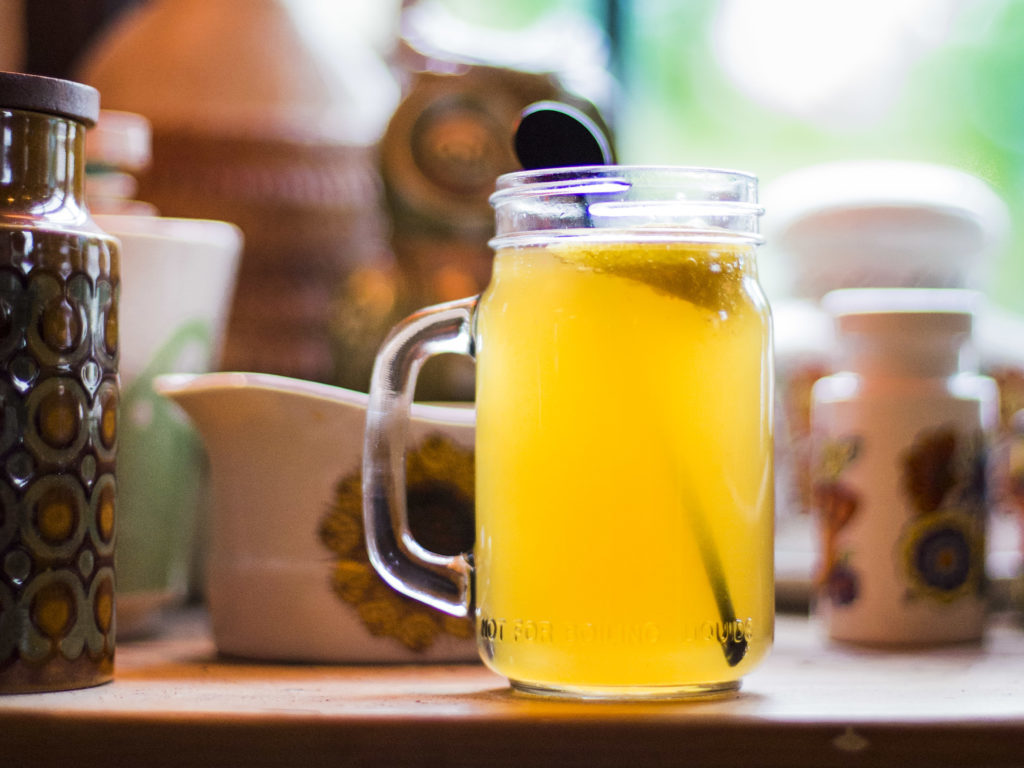 Ingredients
250 ml gin
250 ml ginger cordial
250 ml lemon juice
Half a glass of ice
2 Small bottles of bitter beer
Slice of lemon to garnish
Method
Pour the gin, cordial and lemon juice into a decent pint glass and stir
Add the ice
Top up slowly with the beer and stir again
Garnish with a few slices of lemon