Scotland's love affair with gin started way back in the 1700s when the first bottles of Dutch Jenever were traded into the Port of Leith. Nowadays Scottish gin is responsible for 70% of the UK's overall gin production.
Already world-famous for its Scotch whisky production, Scotland is also a world leader when it comes to producing premium gins.
The gin industry has never been bigger, more varied or interesting than it is right now and with Scotland at the forefront of that boom, there has never been a better time to enjoy Scottish gin.
Darnley's Gin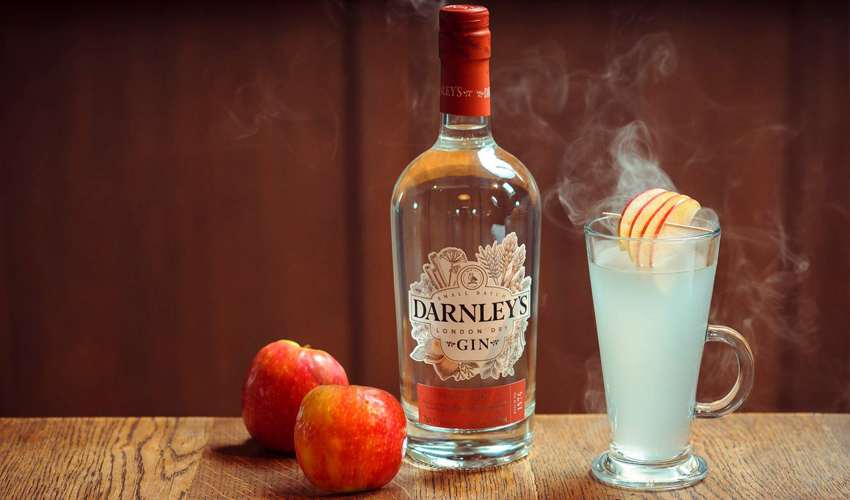 Darnley's pioneered the use of elderflower in gin. The floral botanical is found in abundance close to the Darnley's Distillery, just outside the village of Kinsbarns in Fife.
The subtle hint of elderflower and citrus in this juniper-led gin makes for a very refreshing long gin which is smooth and clean with a floral note on the nose.
£31.45 Master of Malt (70cl) 40% ABV.
---
The Botanist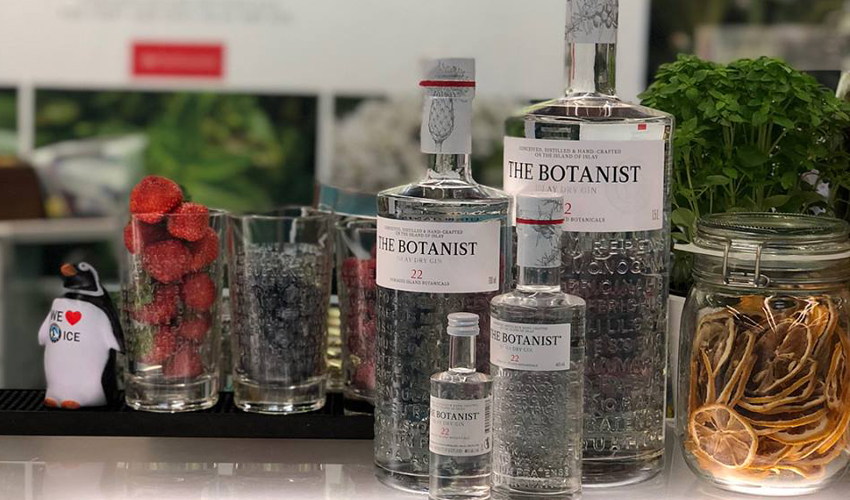 Using 31 botanicals, 22 of which are hand-foraged on the Isle of Islay, this gin from the Bruichladdich distillery is created in Ugly Betty – a trusted old copper pot still.
Crisp, clean and very flavoursome. A tremendous gin to sip fridge-chilled or long in a Gin Mojito.
£32.49, Drinks Supermarket (70cl) 46% ABV.
---
Crossbill Gin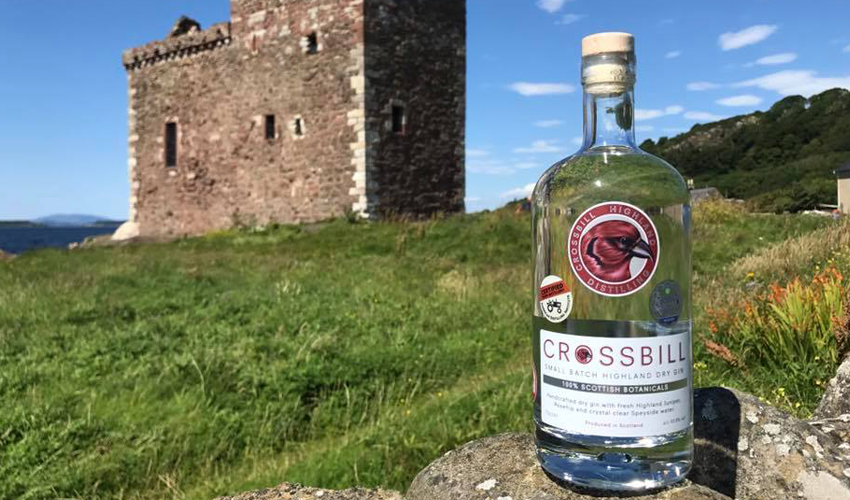 Created by Inverurie's own Jonathan Engles and colleague Walter Mickelthwait in Aviemore, this is a premium, small batch gin,
Using only Scottish juniper and rosehip, it's a wonderfully simple gin that gives so much depth. Serves best with a splash of tonic or soda, and one or two ice cubes.
£39.67, Amazon (70cl) 43.8 ABV.
---
Shetland Reel Simmer Gin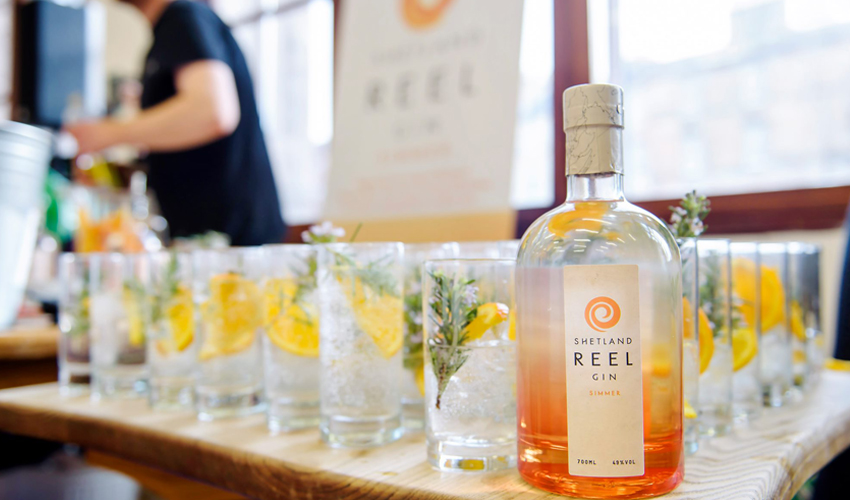 Named and designed after the long, almost never ending amber summer night skies of Shetland where it's distilled, Simmer Dim is gin to try while the sun is out.
A perfect long-serving gin with a refreshingly tangy orange taste. Perfect for a pitcher loaded with fresh oranges and quality tonic water or soda.
£35, Master of Malt (70cl) 49% ABV.
---
 Firkin Oaked Gin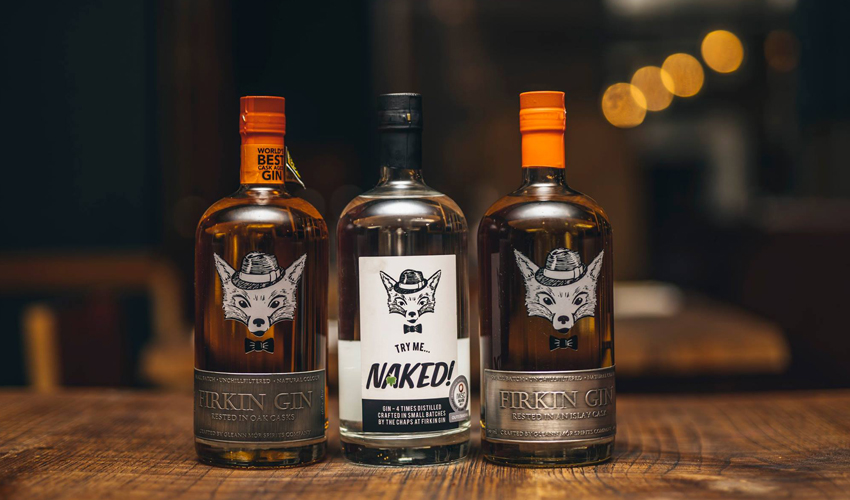 From the Gleann Mor Independent Spirits company comes a gin rested in ex-whisky oak casks.
The spirit soaks up a marvellous woody feel creating an almost liqueur-like texture and sweet taste gives this gin a truly unique profile. One for both gin and whisky fans alike.
£43.83, Master of Malt (70cl) 46% ABV.
---
Porter's Gin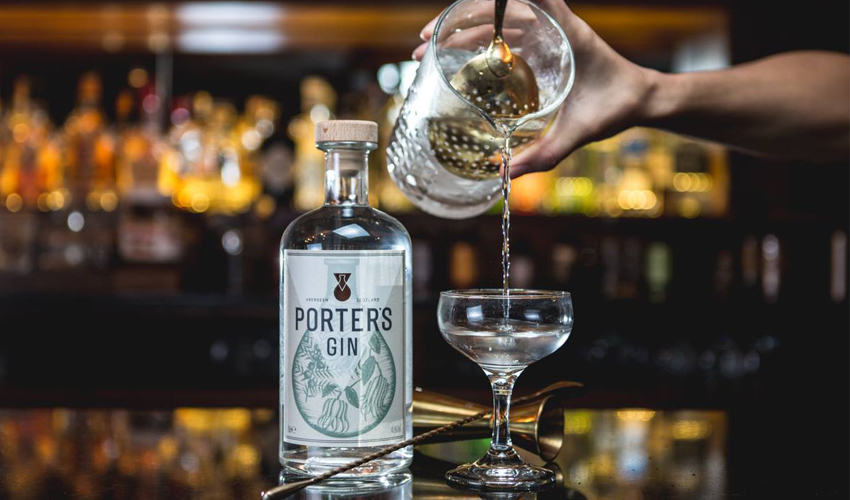 A sharp, refreshing citrus blast hits you as you take your first sip of Porter's Gin and a short, drying finish leaves you wanting more.
Aberdeen has produced a gin with the quality to compete with some of the finest names around. Ben Ivrani, one of the creators behind the gin, recommends a classic G&T serve with a quality tonic and slice of lime.
£31.95, Master of Malt (70cl) 41.5% ABV.
---
Strathearn Heather Rose Gin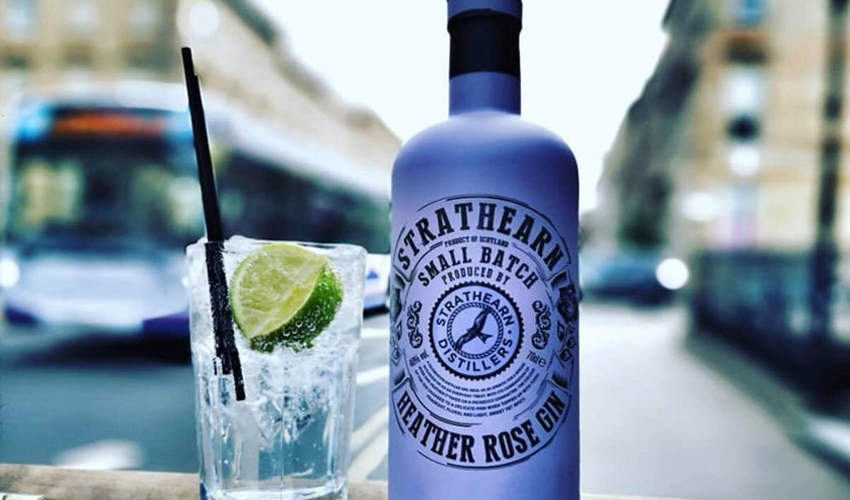 Created at one of Scotland's smallest distilleries, Strathearn Distillers are making big waves in the gin world.
Scottish heather and rose are used to create a sweet, yet spicy gin. This gin has a wonderful, floral nose and even turns a light pink when adding tonic! Serve with grapefruit to bring out citrus notes.
£30.29, Amazon (70cl) 40% ABV.
---
McQueen Gin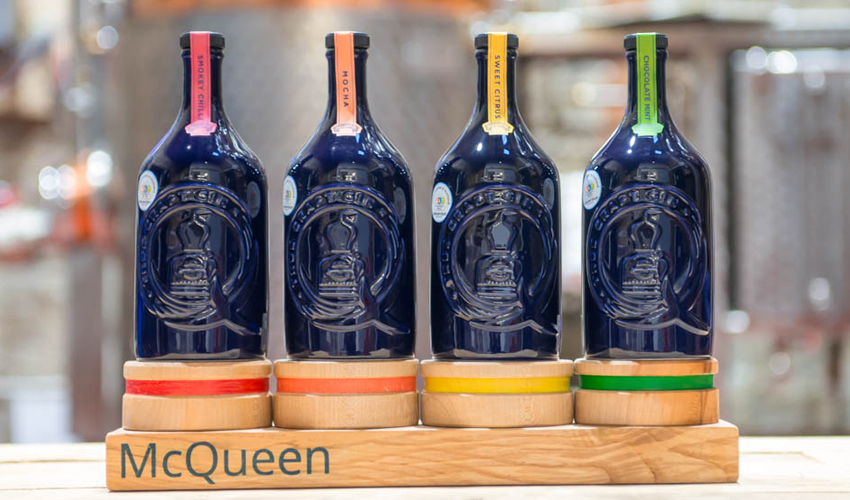 If you can't get enough of flavoured gin, then you must check out McQueen's range. From Spiced Choc Orange to the glorious Sweet Citrus, the spirits are housed in gorgeous embossed bottles.
£20, McQueen Gin Shop (50cl) 42% ABV.
---
Rock Rose Gin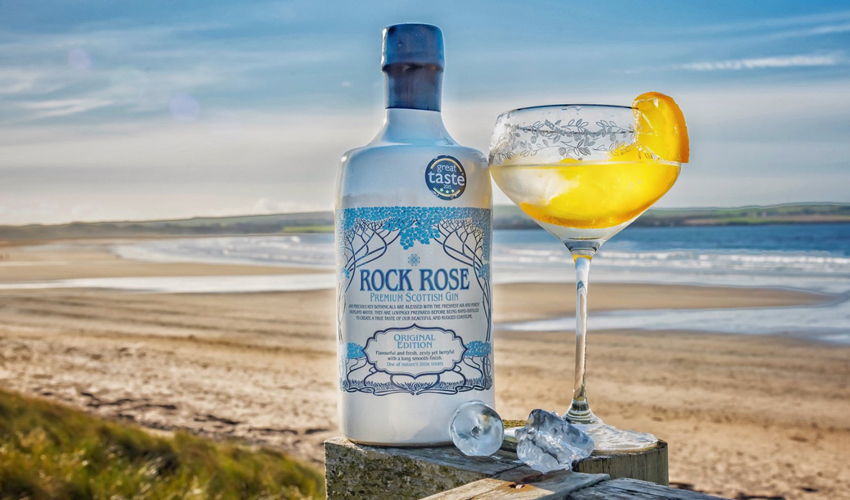 This clean, floral and surprisingly fruity gin comes from Dunnet Bay Distillers in Caithness with a host of awards under its belt.
It's named after one of its 18 botanicals, rhodiola rosea, which grows on the cliffs near the distillery. Raiding Vikings harvested it to give them extra strength for continuing their arduous journeys.
£33.85, 31Dover.com (70cl) 41.5% ABV.
---
Stirling Gin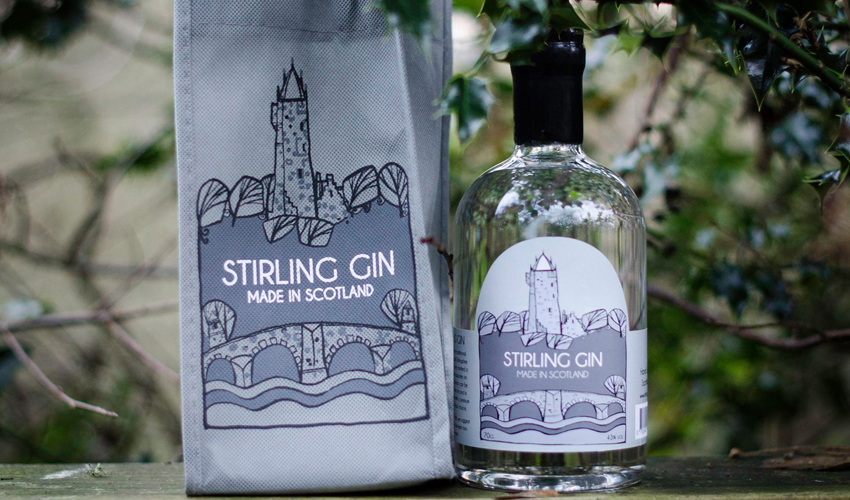 From humble beginnings in a Scottish kitchen, Stirling Gin has fast become a local leader, in taste, quality and popularity. Making use of locally foraged nettles, Stirling Gin indulges a unique blend of botanicals to produce a deliciously classic drink. Pair with torn basil for a vibrant gin experience.
£34.99, Stirling Gin Shop (70cl) 43% ABV.
---
Makar Gin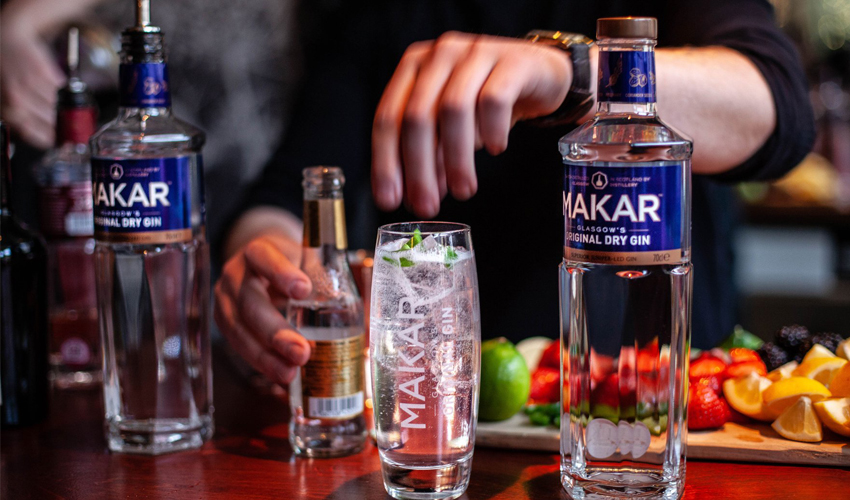 Makar Glasgow Gin is premium handcrafted gin produced by The Glasgow Distillery Company, the first ever gin to be produced in the city.
Distilled in small batches in a copper pot still, Makar is a juniper forward gin entwined with seven other botanicals that are shipped to Glasgow from around the world to a create the perfect balance.
£33.50, Master of Malt (70cl) 43% ABV.
---
Edinburgh Seaside Gin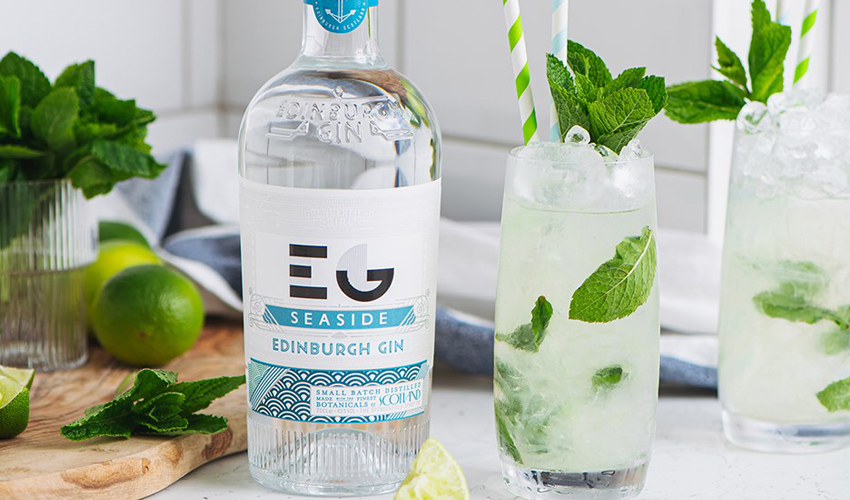 Edinburgh's Seaside Gin encapsulates a unique flavour profile of foraged ingredients from Scotland's east coast.
Handcrafted by infusing beachy botanicals including ground ivy, bladderwrack and scurvy grass along with classic Edinburgh Gin ingredients, the distillers have created a gin reminiscent of a Scottish coastal walk.
£31.45, Amazon (70cl) 43% ABV.
---
Pickering's Gin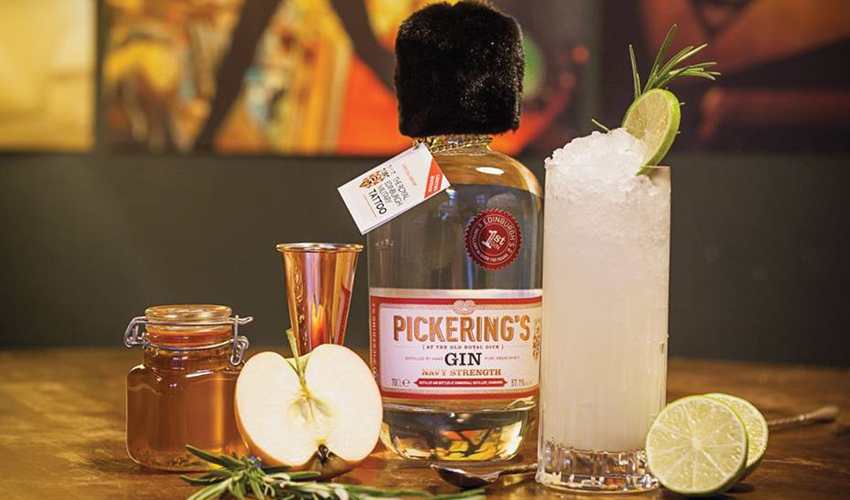 Pickering's Gin is made by Edinburgh's first gin distillery for over 150 years, based at the heart of Summerhall.
Pickering's Gin is based on an original recipe, handwritten on a piece of paper dated 17 July 1947, and has been fine-tuned, perfecting its balance and tweaking it for today's contemporary palate.
£28.75, Master of Malt (70cl) 42% ABV.
---
Edinburgh Gin Liqueurs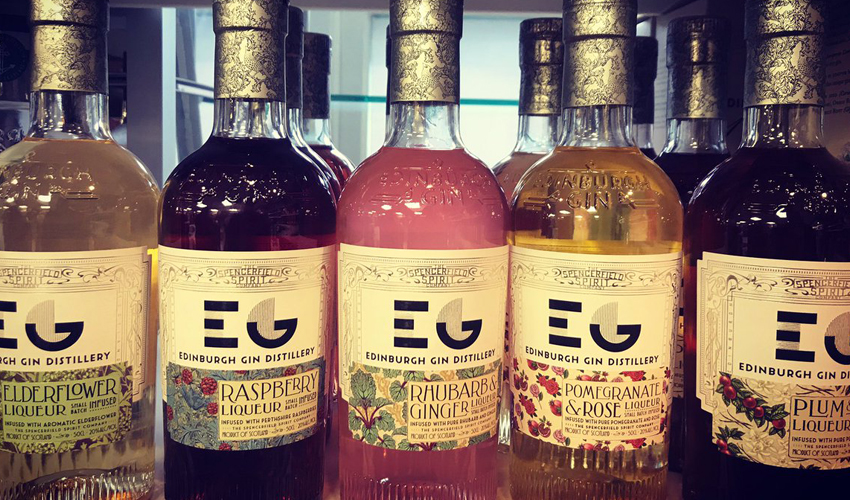 Drawing inspiration from the native fruits and flora grown in the city's surrounding rural landscapes, each Edinburgh Gin liqueur offers a taste of Scotland.
The distillery's most popular offering, Rhubarb & Ginger Liqueur features locally sourced, and freshly picked, Scottish spring-crop rhubarb with a hint of Oriental ginger.
£18.50, Edinburgh Gin Shop (50cl) 20% ABV.
---
The Gin Bothy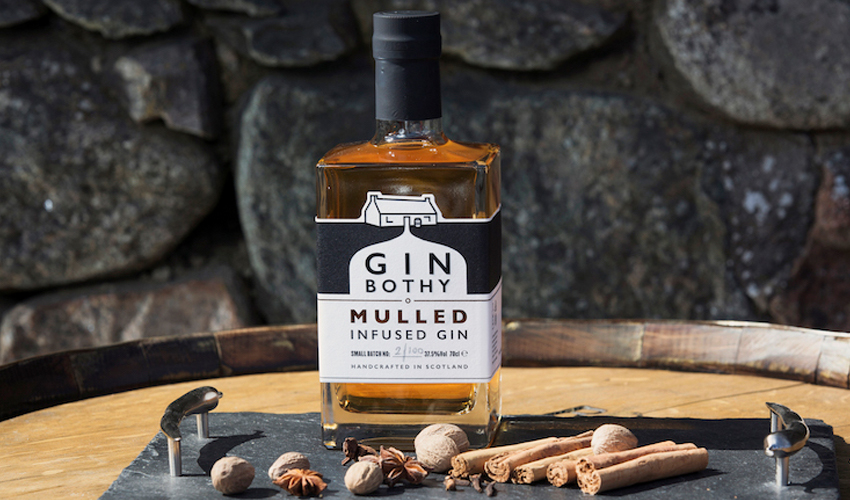 The Gin Bothy is nestled in the Angus glens of Scotland and they create handmade gins in small batches.
The distillery infuses their gin with local ingredients which are then hand turned daily to create a rich flavour. The brand's Mulled Gin is a spicy infusion of Cinnamon, Nutmeg & Clove – a proper winter warmer.
£38.99, Amazon (70cl) 37.5% ABV.
---
Achroous Gin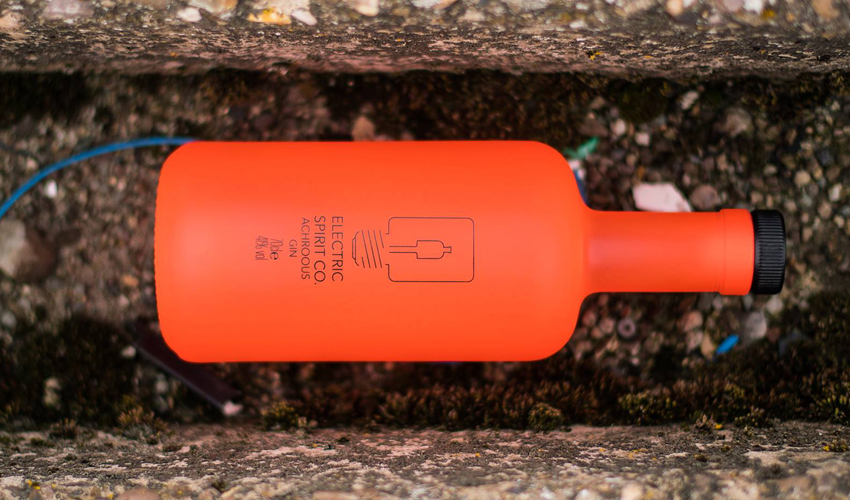 Edinburgh's Electric Spirit Co. make this gin which features Sichuan pepper and fennel seed alongside juniper. Achroous Gin was recently named among the best gins in the world at a top global spirit awards.
It was one of only 6 gins from across the globe to receive a score of 96/100 or higher. Not bad for a gin that only started production in its Leith distillery in the Autumn of 2015.
£39.95, Master of Malt (70cl) 41% ABV.
---
Loch Ness Legends Gin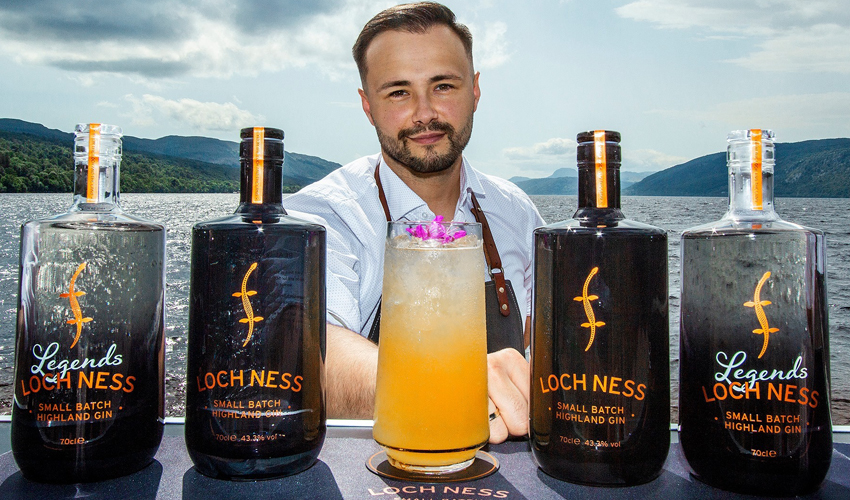 Distilled on the banks of Loch Ness, featuring pure Loch Ness water at its heart, Loch Ness Legends is a variation on the original recipe.
Hand picked juniper berries picked from a native crop provide the main botanical source and the new addition of hawthorn berries adds a sweet and fruity taste.
£48.95, The Juniper Club (70cl) 43.3% ABV. 
---
Devil's Staircase Gin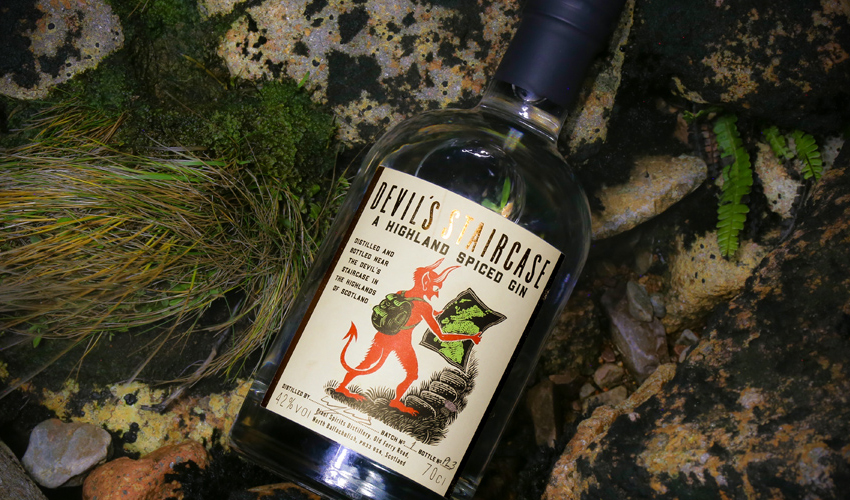 Devil's Staircase gin is named after a legendary trek in the West Highlands of Scotland that's infamously difficult. This Highland Spiced Gin has flavours of citrus zest, warm cardamom and nutmeg.
Distilled in Pixel Spirits Distillery in the West Highlands this hand crafted gin is truly small batch (less than 80 bottles per batch), bottled and labelled by hand.
£38.95, Master of Malt (70cl) 42% ABV.
---
 Hrafn Gin 'Thought & Memory'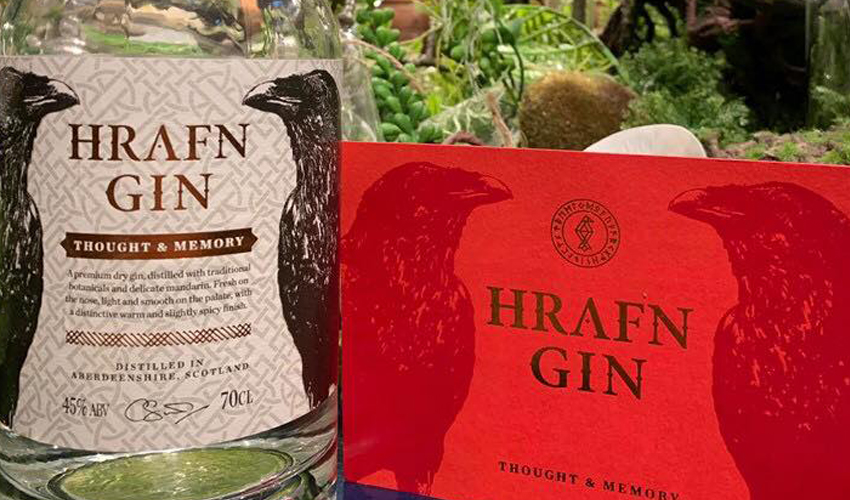 In Norse tradition ravens have symbolised both intellect and insight and now they are providing the inspiration for Hrafn Gin, Aberdeenshire's award-winning newest gin.
It's a premium dry gin, distilled with traditional botanicals and delicate mandarin.  Fresh on the nose, light and smooth on the palette, with a distinctive warm and slightly spicy finish.
£39, Hrafn Gin shop (70cl) 45% ABV.
---
 The Gael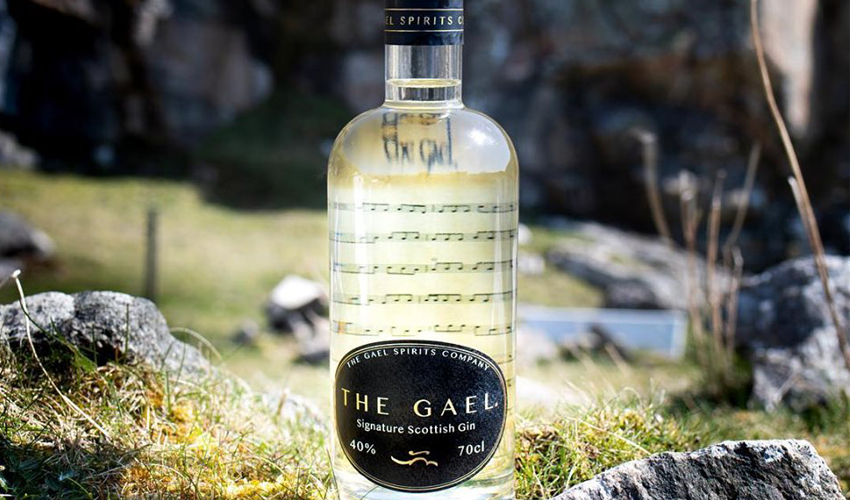 The Gael gin is five times distilled from malted barley using a blend of traditional botanicals and a hint of Scottish heather. Its creation was inspired by the internationally acclaimed Scottish fiddle tune 'The Gael'.
The result is a gin with a light citrus nose, following through with juniper, cardamom and a warm finish.
£40, The Gael Spirits Company (70cl) 40% ABV.
---
Alexander's Gin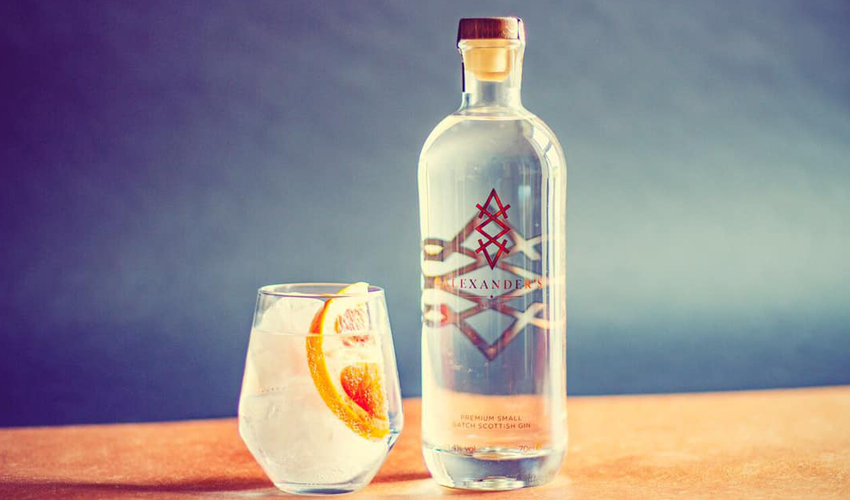 Alexander's is a premium small batch Scottish gin, distilled in Aberdeenshire. It contains 11 botanicals, one of which is orange.
It has this citrus flavour because the creator tasted an orange spirit on a Carribean island and it set him on a path to creating his own spirit.
£38, Inverurie Whisky Shop (70cl) 44.4 ABV.
---
Lone Wolf Gin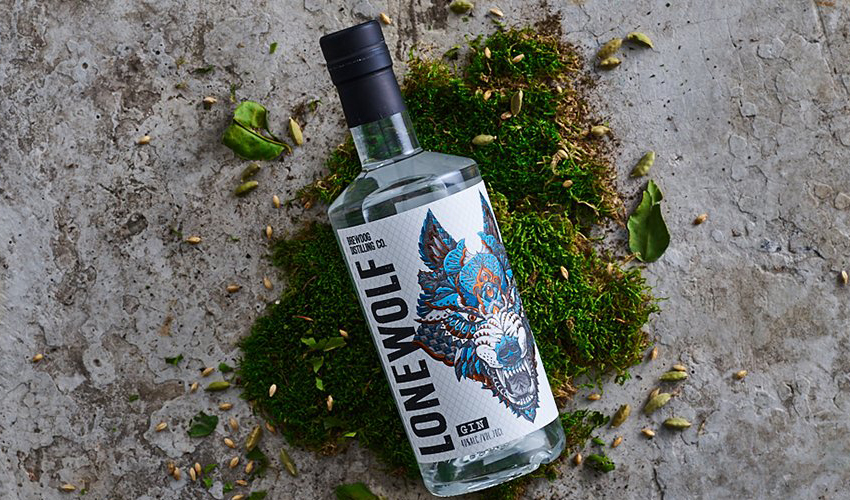 Not content with a beer empire BrewDog have created BrewDog Distilling Co. in an effort to tap into the gin market.
Botanicals such as juniper, red grapefruit peels, Thai lemongrass, Kaffir lime leaf, almond, lavender, fresh lemon and Scots pine needles, among other combine to give a strong citrus taste with hints of pine,
£31.95, Master of Malt (70cl) 44% ABV.
---
Hills & Harbour Gin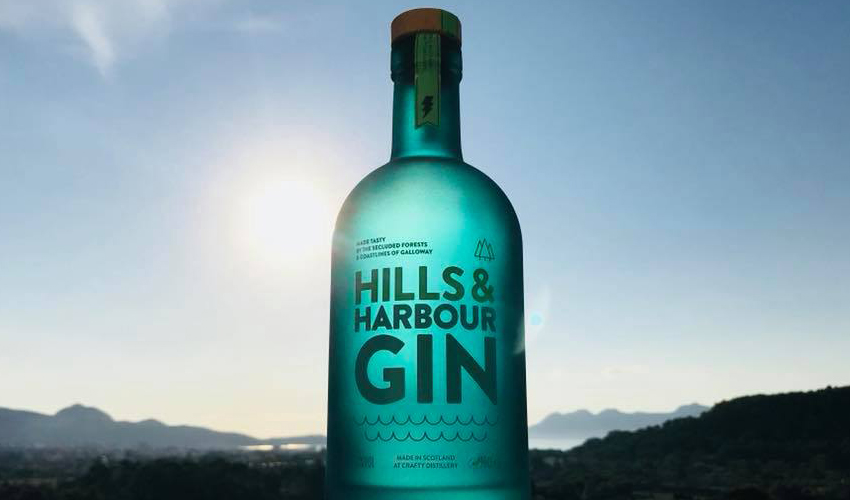 The Crafty Distillery in Dumfries and Galloway make their own wheat grain spirit alongside a selection of 11 botanicals.
Noble Fir Pine needles and Bladderwrack seaweed, among others, combine, surprisingly, to make a fruity taste with herbaceous notes coming to the fore too.
£35.95, Amazon (70cl) 40% ABV.
---
Sea Glass Gin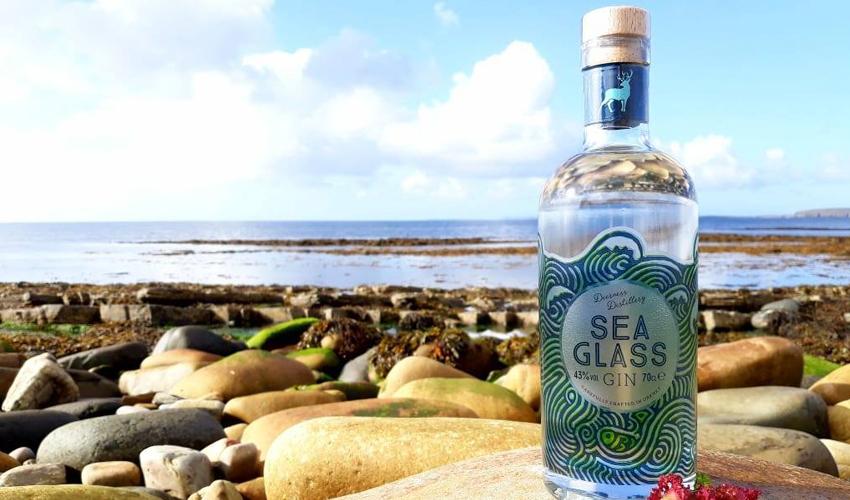 The award-winning Sea Glass Gin is carefully crafted from start to finish in the Deerness distillery in Orkney.
The combination of warm spices, hints of citrus and of course juniper are designed to reflect the island's ever-changing seascape.
A truly handcrafted spirit, each bottle is filled, corked, sealed and signed by hand.
£33.66, Master of Malt (70cl) 43% ABV.
---
Fidra Gin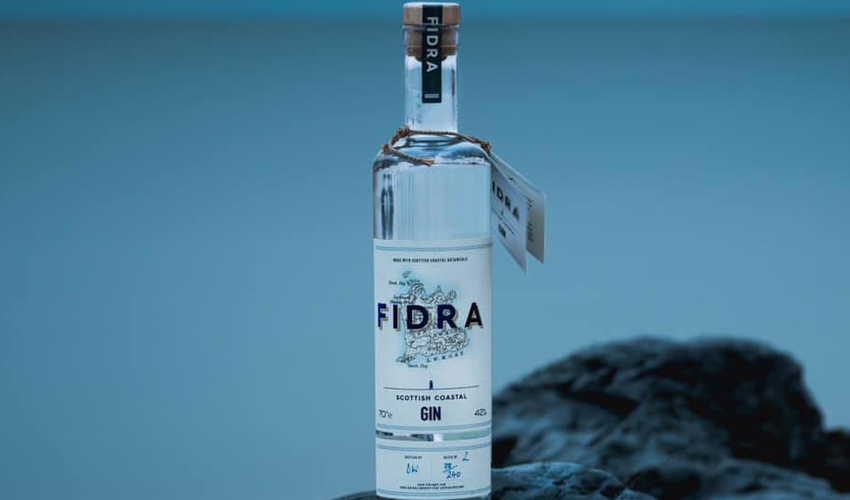 Inspired by the stunning East Lothian coastline, Fidra Gin comprises hand-picked and home grown botanicals, including rosehip, sea buckthorn and lemon thyme.
The emphasis on foraging botancials from local sand dunes, the seashore and hedgerows, makes Fidra a fragrant gin with a slightly salty tang.
£39, Craft 56 (70cl) 42% ABV.
---
Granite North Gin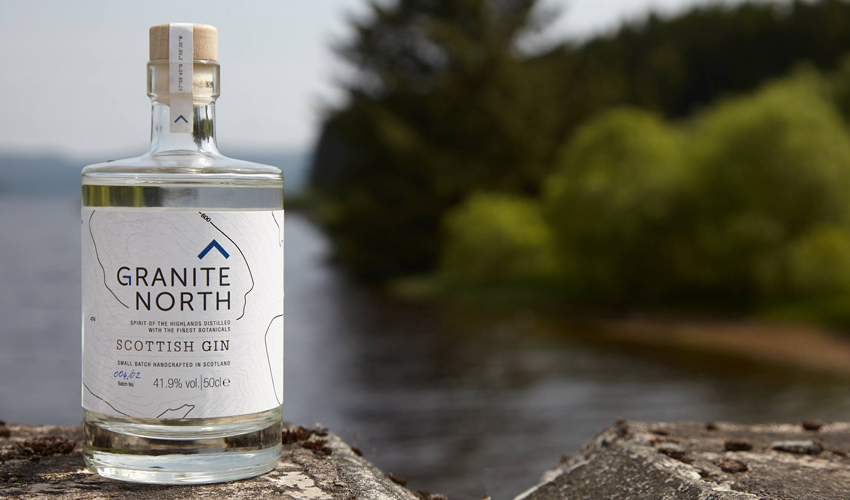 Inspired by the rugged landscape of Scotland, this gin was of course born in Aberdeen, the Granite City.
Botanicals including juniper, grapefruit, lemon pith, Grand Fir needles and more, give it a refreshing flavour profile.
£39.95, Master of Malt (50cl) 41.9% ABV.
---
Seven Crofts Gin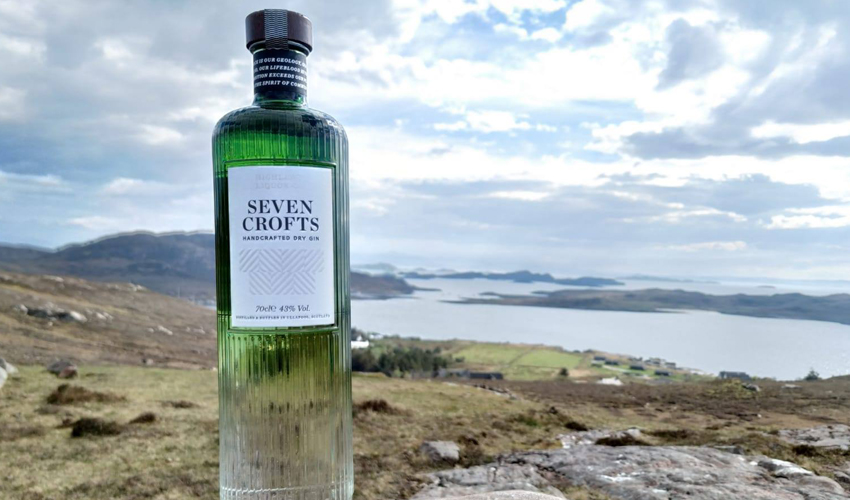 In order to get the final full flavour profile of this gin, Highland Liquor Co launched their Experimental series which served as taste experiments to get to Seven Crofts.
The list of seven botanicals includes locally grown ingredients mixed with more exotic botanicals such as pink peppercorn, cubeb and fresh lemon peel.
£39.95, Master of Malt (70cl) 43% ABV.
---
Isle of Harris Gin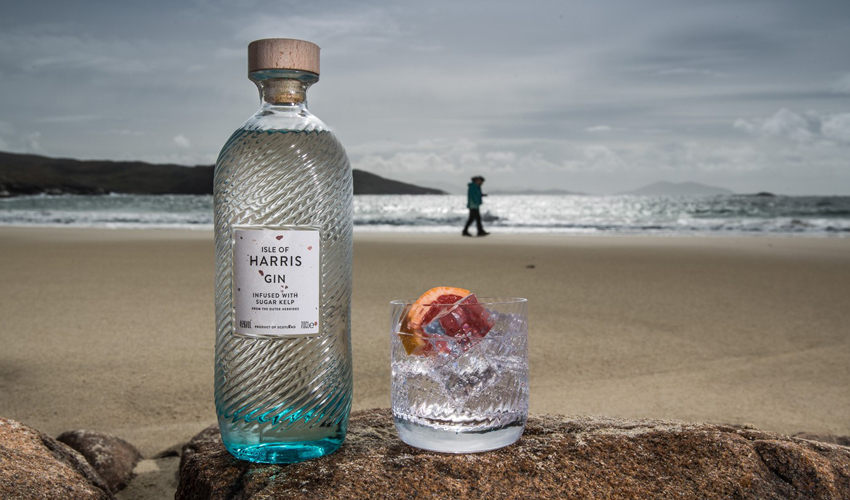 Locally-harvested sugar kelp captures the elemental nature of the Isle of Harris, adding complexity to eight other carefully selected botanicals.
Each beautifully designed bottle that is ordered comes from the Isle of Harris Distillery – the only place the gin can be bought from.
£37, Isle of Harris Distillery (70cl) 45% ABV.
---
Kinrara Gin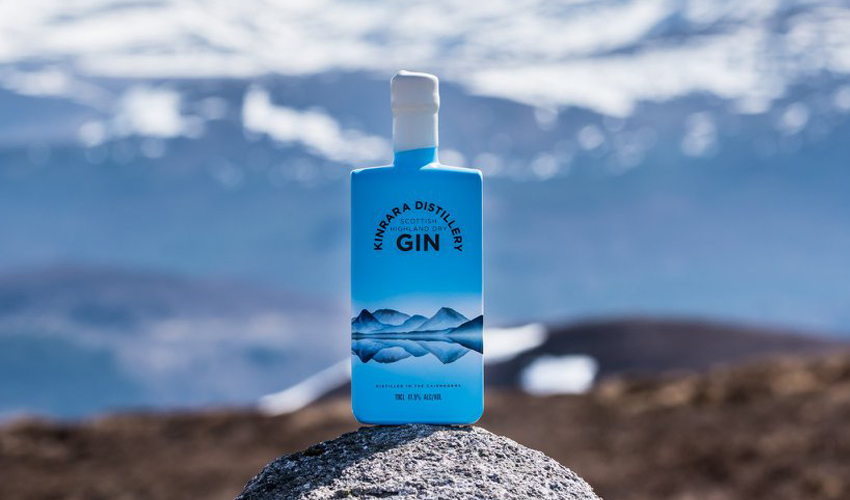 Kinrara Distillery's handsome bottle captures the awe inspiring view of the Caingorms mountain range from which Kinrara hails.
Expect to sniff out the rosehip, plus fruity and floral notes on the nose. Juniper, of course, comes to the fore to taste with an unexpected long, orange finish.
£40.75, Amazon (70cl) 41.5% ABV.
---
 eeNoo Gin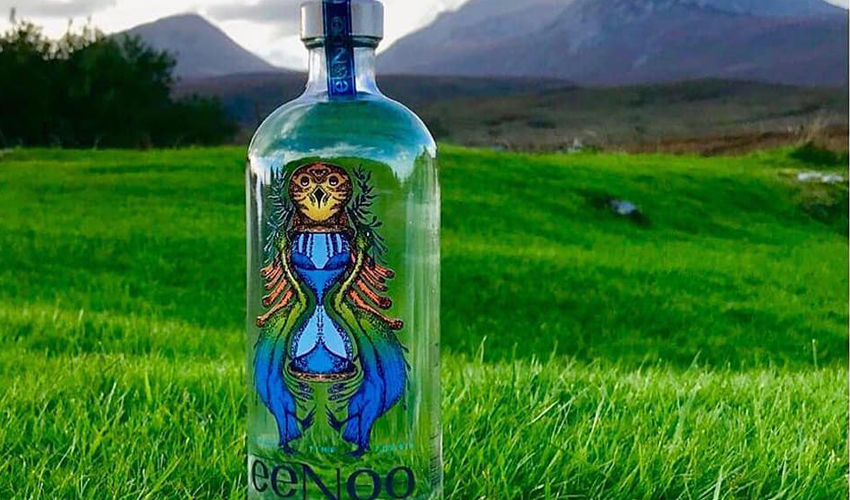 Named after the Old Scot's phrase for 'just now', eeNoo Gin is a spirit created at Lost Loch Spirits distillery which is nestled between forest and farmland on the edge of the Cairngorm National Park.
The gin is made featuring Royal Deeside honey as one of its key botanicals, complemented with Scottish heather, brambles, raspberries and more traditional botanicals.
£38, Master of Malt (70cl) 43% ABV. 
---
Gorse Coastal Gin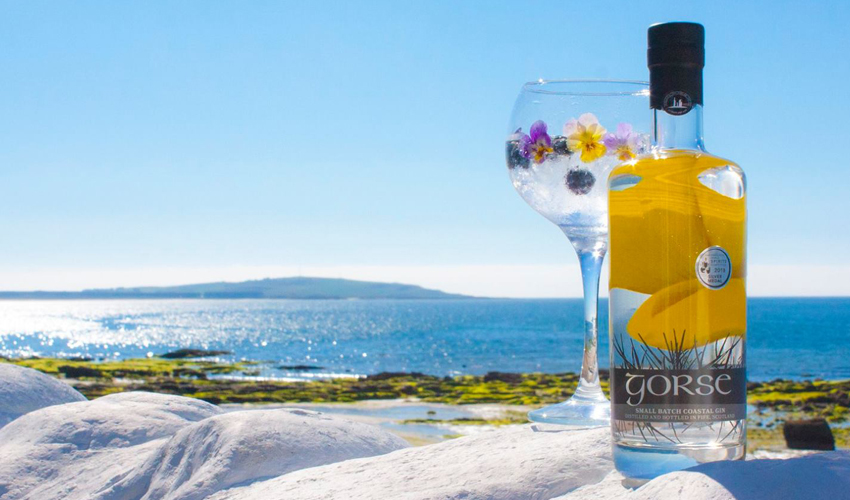 Locally-foraged gorse from Fife is the star of the show in this gin by Lundin Distilling.
Healthy amounts of gorse flower and juniper are not alone however; 17 other botanicals find their way into Gorse Gin, including grapefruit, chamomile, elderflower and cinnamon.
£35.95, Master of Malt (70cl) 43.1% ABV.
---
Drovers Gin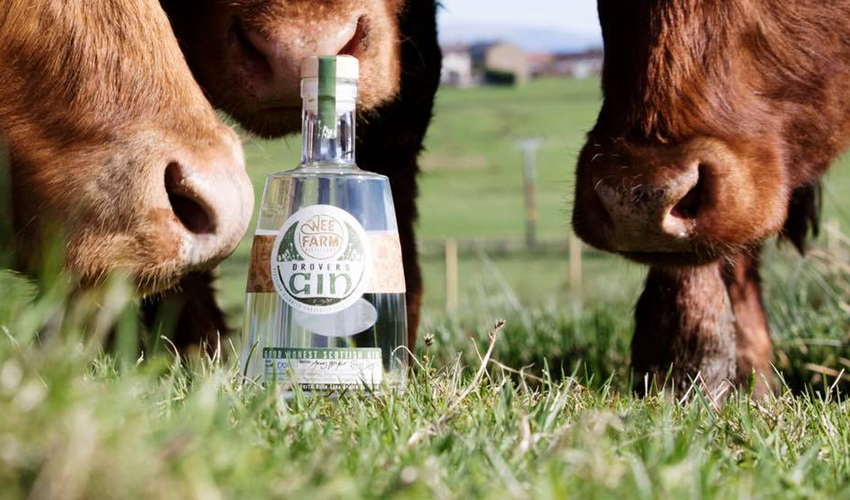 Drovers Gin from The Wee Farm Distillery celebrates Scotland's agricultural heritage and the drovers who walked their cattle from all parts of the Highlands to market towns.
Despite the citrus notes the gin made using traditional botanicals combined with wild heather and thistle, which would commonly be found along drovers trails.
£38, Craft 56 (70cl) 45% ABV.
---
Misty Isle Gin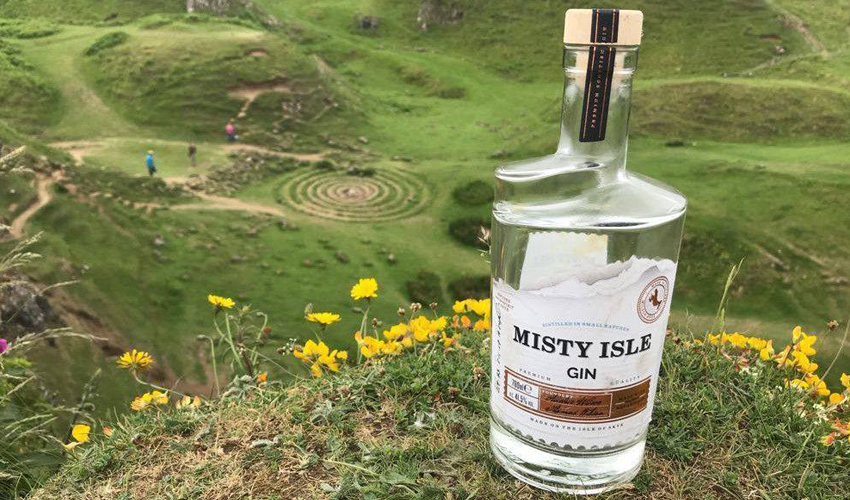 Misty Isle Gin contains a secret botanical native to Skye that Isle of Skye Distillers won't reveal.
From what they will tell us we know that local handpicked juniper, orris root, liquorice root, black cubebs, coriander, grains of paradise, lemon peel, cassia bark make up the other botanicals in this gin.
£38, The Good Spirits Co. (70cl) 41.5% ABV.
---
Kintyre Gin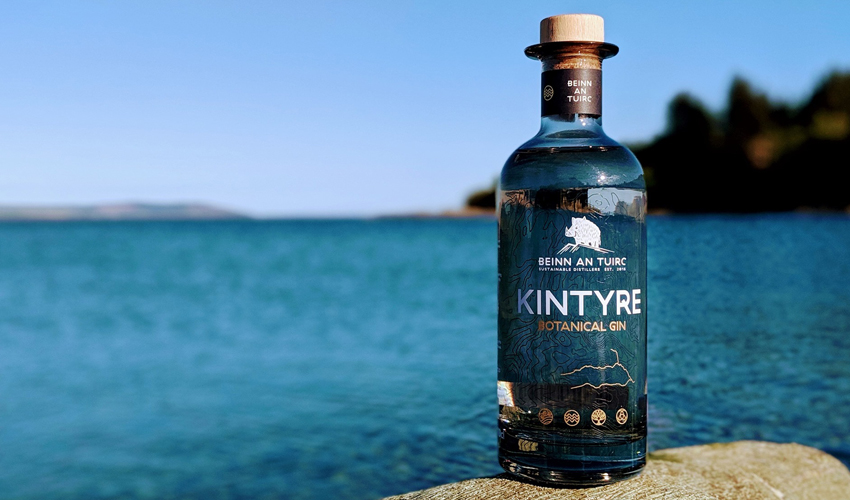 Kintyre Gin contains a selection of 12 sustainably sourced botanicals and Beinn an Tuirc's copper still runs on renewable energy, powered from the distillery's own small hydro-electric scheme.
They also have a tree-planting scheme where they pledge to plant a tree for every case of Kintyre Gin sold. That's a lot of goodness in one gin!
£35.99, Master of Malt (70cl) 43% ABV.
All images from the respective distilleries. Top image: Bjorn Snelders / The Gin Kin 
---
Follow us on Facebook, on Twitter @theginkin, or on Instagram at @theginkin. If you have a story suggestion email editor@theginkin.com
---
More from The Gin Kin: