Sweet-toothed gin drinkers across the UK are loving the many sweetie-inspired gin options currently available. It's one of the biggest gin trends and we can now add Raspberry Ripple Gin into the mix.
This nostalgic pink gin has a bright juniper taste, supplemented by hints of vanilla and a fresh red berry sweetness.
Natural flavourings of raspberry and vanilla make it easy to drink, and the combination will put many in mind of an ice cream cone decorated with the classic raspberry ripple sauce.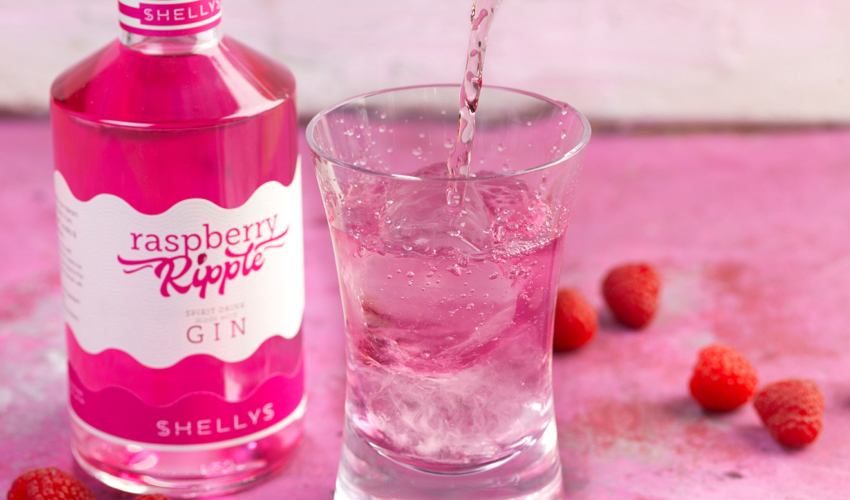 As if it's not sweet enough already, this flavoured gin can be enhanced into an adult version of ice cream cones as part of an ice cream gin float. Served over lots of ice with fresh raspberries, lemonade and ice cream makes a heavenly gin dessert.
How to make a Raspberry Ripple Gin Float
Ingredients:
50ml Shellys Raspberry Ripple Gin
200ml chilled lemonade
1 scoop vanilla ice cream
Fresh raspberries
Method:
Pour the gin into a Copa glass, then top up with chilled lemonade, leaving about one inch at the top of the glass to allow for the ice cream.
Add a scoop of ice cream and a few fresh raspberries and serve.
Shellys Raspberry Ripple Gin (50cl) 23% ABV is available from Amazon for £25.99.