Watermelon is tasty, healthy and, being 92% parts water – hydrating. With these benefits it's a natural choice to include in a cocktail, and is particularly enjoyable as part of a watermelon gin cocktail.
Whether its using watermelon gin as a base or combining blended watermelon with normal gin we have all the angles covered. Here are our 5 favourite refreshing, thirst-quenching watermelon gin cocktails.
Watermelon and Strawberry Crush Cocktail
Ingredients:
10ml simple sugar syrup
Lemonade
Strawberries
Watermelon balls
Mint sprig
Crushed ice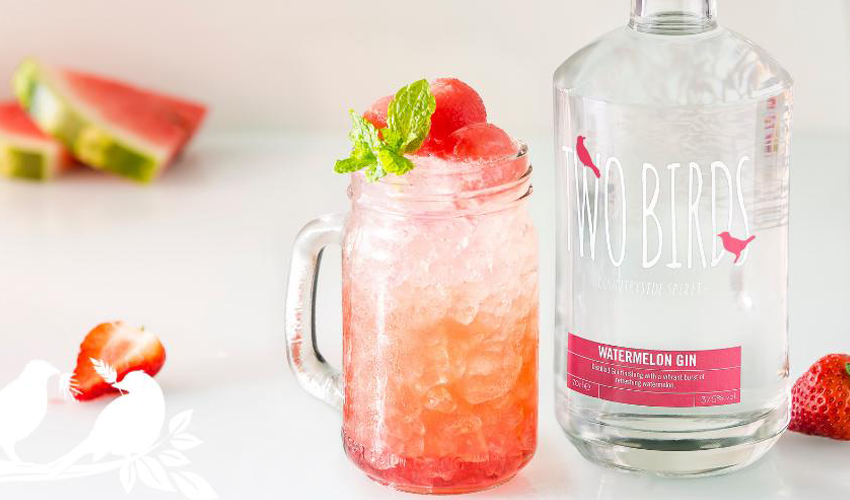 Method:
Muddle 5-6 strawberries in a mixer glass.
Add 50ml watermelon gin with 10ml simple sugar syrup and some ice.
Shake for 30 seconds.
Strain into a mason jar with crushed ice and top up with lemonade.
Garnish with half-cut strawberries, melon balls and a mint sprig.
Image from Two Birds Gin.
---
Verano Watermelon & Lemonade Crush
Ingredients: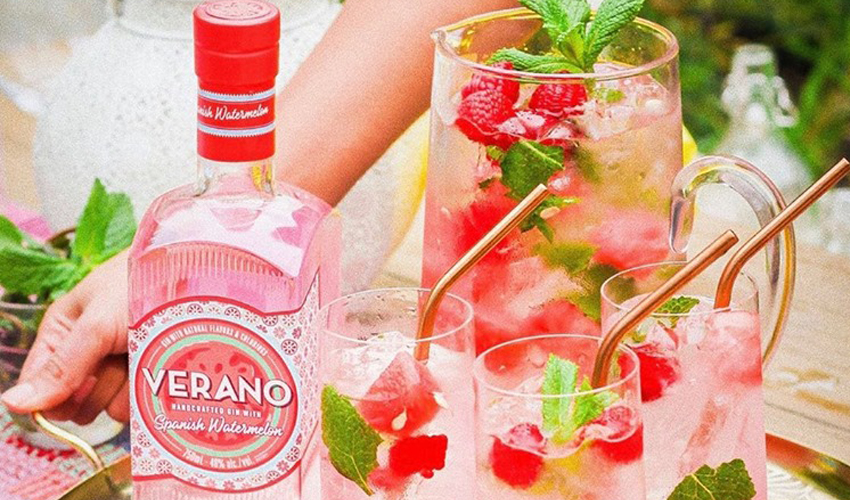 Method:
Add the gin and the lemonade into a jug and mix together.
Add garnish with raspberry, mint & slices of watermelon.
Only add ice before serving the jug so that it doesn't melt and dilute the solution.
Recipe and image via Verano Gin.
---
Watermelon Gin Punch
Ingredients:
500ml gin
One-half small round seedless watermelon, peeled and cut into large chunks
125ml fresh lemon juice, strained
125ml simple syrup
8 sprigs fresh mint; more for garnish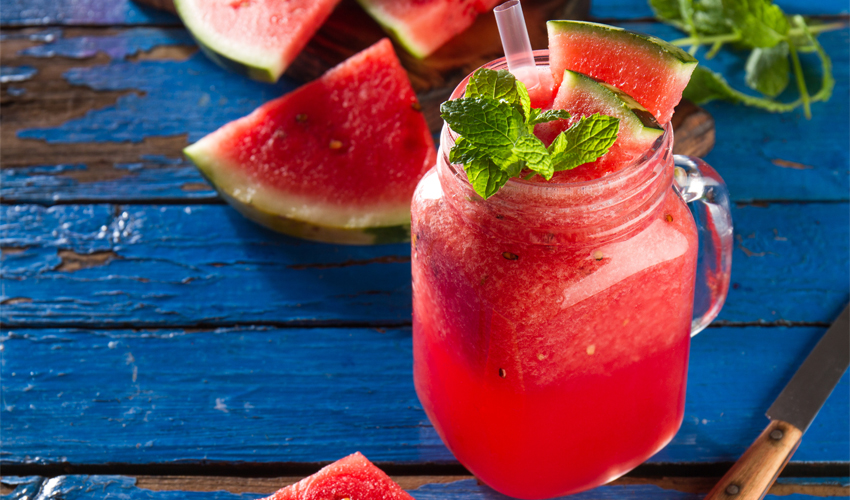 Method:
Purée the watermelon in a blender or food processor and press the purée through a strainer. You'll need about 4 cups of juice.
Put the lemon juice, simple syrup, and mint in a 3-quart serving pitcher or a punch bowl and mash the mint thoroughly with a muddler or the back of a wooden spoon.
Add about 4 cups of ice, the gin, and the watermelon juice and stir.
Serve in glasses over ice. Garnish with mint sprigs.
---
Watermelon Gin Fizz
Ingredients:
80ml watermelon juice

50ml

gin

15ml

lime juice

50ml

ginger ale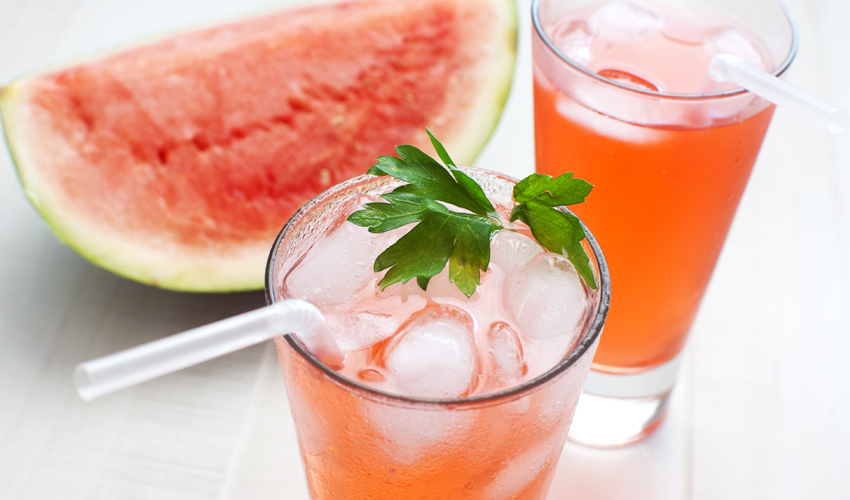 Method:
Chop pieces of watermelon and put them through a blender to liquify. Strain through a fine mesh strainer to remove any seeds.

Add watermelon juice, gin, and lime juice to an ice filled glass. Top with ginger ale.

Garnish with fresh mint or basil.
---
Watermelon Gin Margarita
Ingredients:
50ml gin
30ml watermelon juice
20ml lime juice
Mint sprigs
Watermelon wedges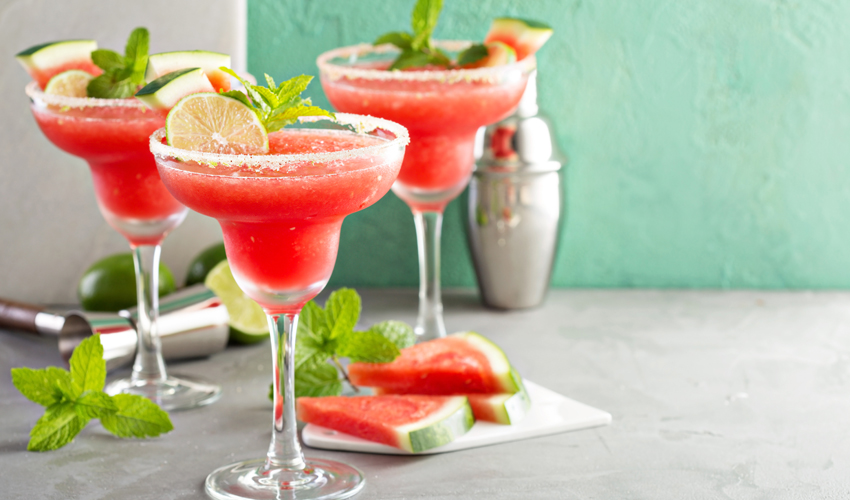 Method:
To make the salt-rimmed glasses, begin by running a lime slice around the top rim of a glass.  Fill a shallow bowl with salt, and dip the rim in the salt until it is covered with your desired amount of salt.
Blend chopped watermelon and strain to make the watermelon juice.
Add the gin, watermelon juice and lime juice to a cocktail shaker, and shake well.
Fill a glass with ice and pour in the margarita mixture over the rocks. Serve, garnished with mint sprigs and an extra lime wheel or watermelon wedge if desired.
All images from Shutterstock except where stated.
---
Follow us on Facebook, on Twitter @theginkin, or on Instagram at @theginkin. If you have a story suggestion email editor@theginkin.com
More from The Gin Kin: