If you are looking for a drink to remedy the incoming colder weather then St. Patrick's Distillery's Sloe and Honey Gin could be just the answer.
Sloe gin has a deep warmth and fruity character that is ideal for banishing those winter blues – a great warming tipple for the cooler months of the year.
The St. Patrick's Distillery in Cork uses a base spirit of distilled Lady Claire and Rosetta potato varieties to make its gin, which is then flavoured with delicious sloe berries.
The Irish distillery describes its goal as "to produce spirits of character, taste and personality." They have chosen potato as the alcohol base for their gins because of its "unique natural sweetness and its amazing versatility."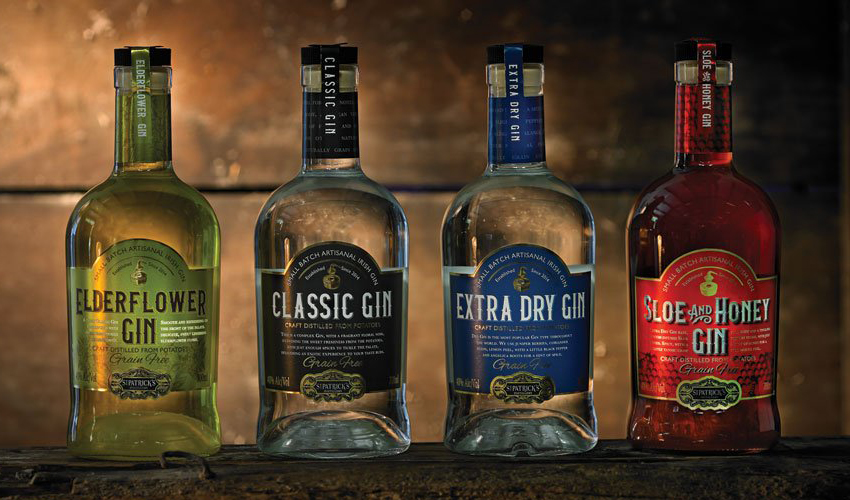 The distillery has a portfolio of potato based gins including Classic Gin, Extra Dry Gin and Elderflower Gin.
Honey and Sloe Gin has retained the natural tartness of the sloes, with just a little added honey. The intense sharpness of the berries has been tempered not with sugar, as is normally the case with sloe gin, but with honey.
Most of the spirits we consume today are produced from grains, as they contain high levels of easily converted sugars. St. Patrick's Distillery chose not to add sugars to their gin. As a result a dry sloe gin has great potential to be mixed in drinks without making them sickly.
Try sipping this neat or mixing in sloe gin cocktails. For a little more sweetness try it with ginger ale and a squeeze of lemon or lime.
St Patrick's Sloe and Honey Gin is available from Master of Malt priced at £38.55.
Images from St. Patrick's Distillery/Shutterstock.
---
Follow us on Facebook, on Twitter @theginkin, or on Instagram at @theginkin. If you have a story suggestion email editor@theginkin.com
---
More from The Gin Kin: