Truth be told as soon as the autumn/winter season arrives, you know it's spiced gin time and what better way to indulge than with a delicious glass of gingerbread 'gin'?
Of course, this spicy little number isn't usually a full-strength gin at all but typically a gin liqueur trend that emerges close to Christmas.
It won't be to every hardened gin lover's taste but if you're looking to switch up your usual tastes and go for a lower ABV whilst dreaming of gingerbread men and getting excited about your Christmas decorations, this one's for you!
Gin Bothy Gingerbread Infused Liqueur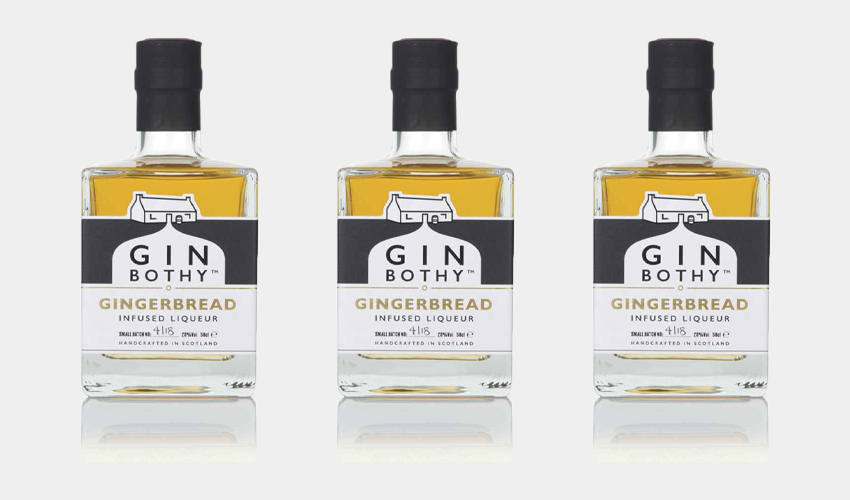 Who doesn't love it when baked goods and booze coincide?  Gin Bothy has created a Gingerbread Liqueur, and it's amazing.
It's even created in Kirriemuir, which is famous for gingerbread! If you just can't get enough of the wonderful spice, then try mixing it with ginger ale.
Available on Gin Kin Shop for £26.
---
Lidl Gingerbread Gin Liqueur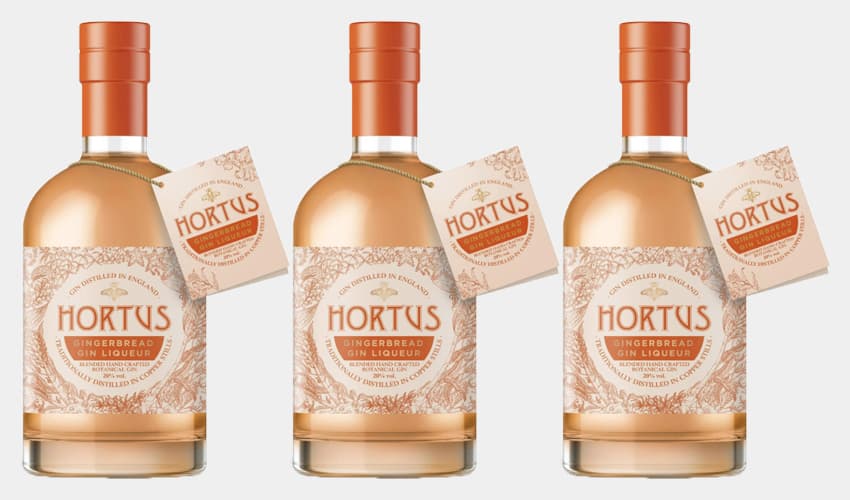 Lidl's spiced edition of gin sees spicy ginger notes combined with warming cinnamon – the perfect base from which to create a cocktail to honour the nation's best loved Spice Girl.
To really inject a bit of 'zigazig-ah' into your drinks, Lidl's Spirits Expert, Tristan Stephenson, has created a spiced gingerbread cocktail that sees three become one, a delicious blend of espresso coffee, Hortus Gingerbread Gin Liqueur and a cheeky splash of single cream – yum.
Seasonal release at Lidl for £9.99.
---
Gin Tales Gingerbread Gin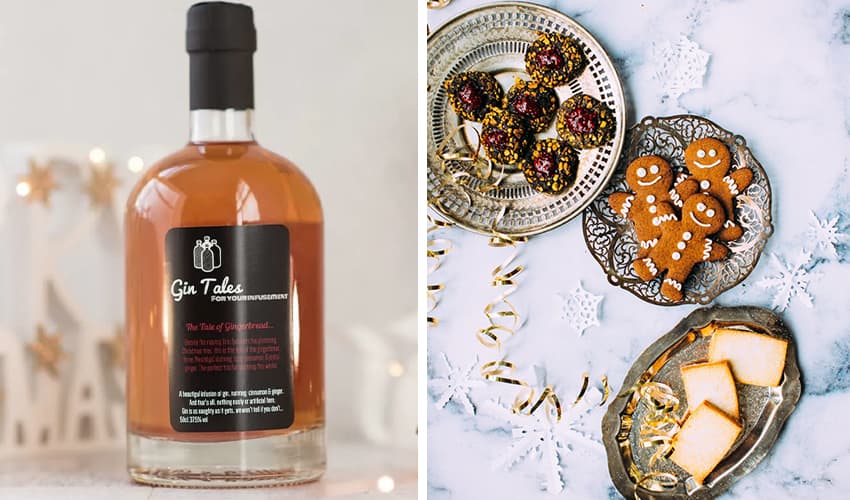 Beside the roaring fire, beneath the glistening Christmas tree is where we want to find a bottle of this.  Featuring nostalgic nutmeg, cozy cinnamon, and joyful ginger, it's the perfect tipple this winter.
A beautiful infusion of gin, nutmeg, cinnamon and ginger. And that's all, nothing nasty or artificial here.
Available on Not on the High Street for £35.00. 
---
ASDA Gingerbread Gin Liqueur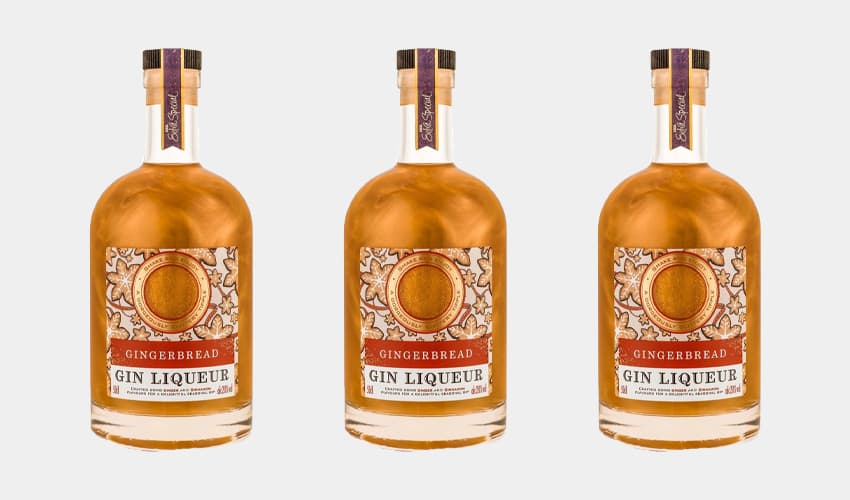 This Extra Special Gingerbread Gin Liqueur comes with pearlescent edible glitter and is crafted with ginger and cinnamon for a "delightful sip".
Dubbed as "the perfect way to add a touch a sparkle to cocktails whilst snuggled-up at home", this new liqueur is also cited as the ideal addition to sparkling wine.
Seasonal release at ASDA for £12.00. 
---
Bakewell Gin Gingerbread Liqueur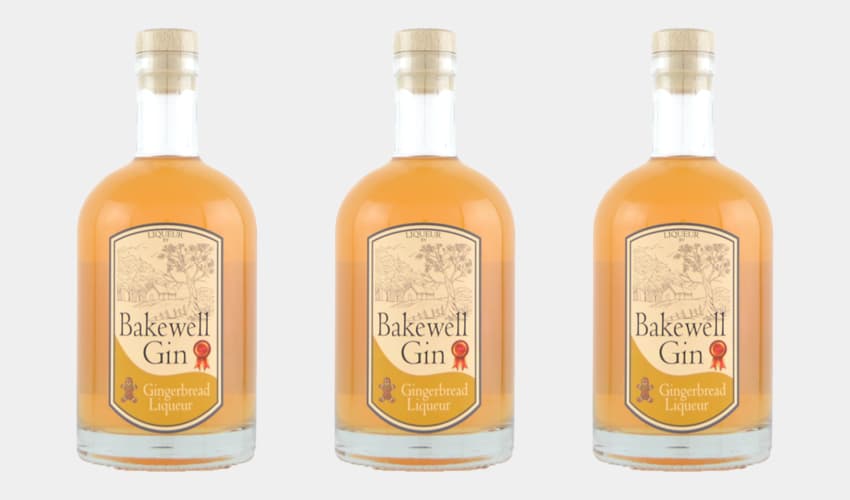 The distillers behind Bakewell Gin love their British heritage and that's why their Gingerbread Liqueur is handmade by a small team of artisan distillers in Britain, using tried and tested methods for all gin ethusiasts.
This tipples features strong hints of juniper berry, cardamom and coriander which can be enjoyed with some premium tonic water for the ultimate autumnal G&T.
Available on Amazon for £21.00. 
---
The Infusionist Gingerbread Gin Liqueur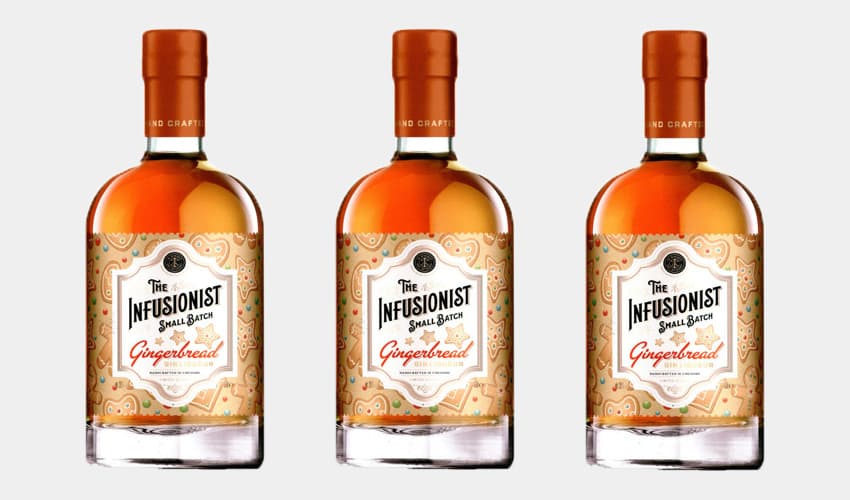 Available in Aldi stores and online this tantalising treat takes our Christmas favourite and gives it a delightful alcoholic twist.
Expect warming notes of ginger, cinnamon, vanilla and orange in your glass, best enjoyed with a splash of tonic water. Alternatively, simply serve neat over ice.
It even comes with a brilliant price tag of £9.99. Given the popularity of the supermarket's previous gins this one is no different.
Available at Aldi. 
---
Pennington's Gingerbread Liqueur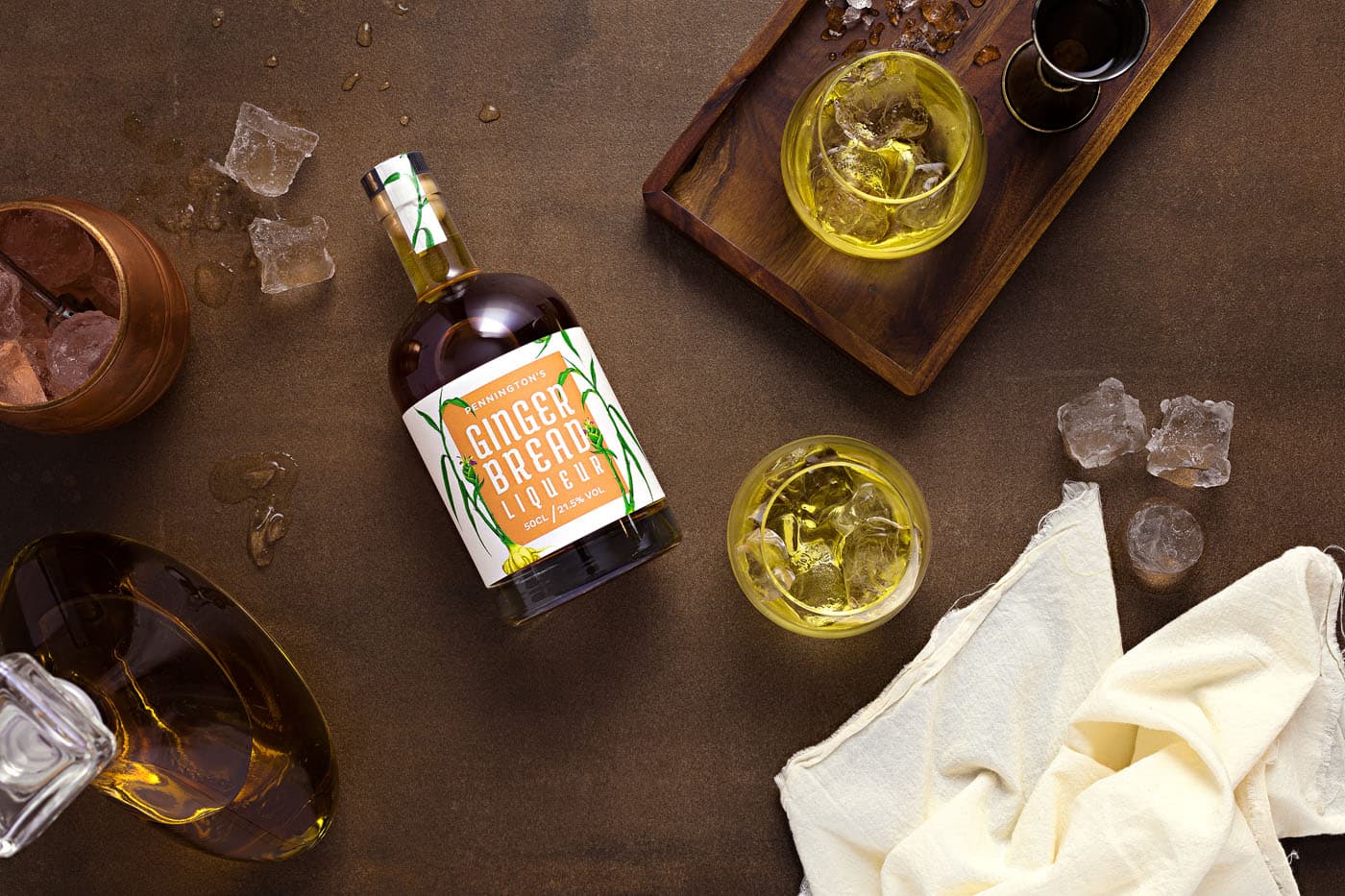 Pennington's Ginger Bread Liqueur is a small batch artisan product created in the English Lake District National Park.
A vibrant liqueur with the comforting aroma of butterscotch, a hint of lemon and the leasing warmth of ginger.
Available on The Drink Shop for £19.26.
---
G. Miclo Liqueur de Pain d'Epices (Gingerbread)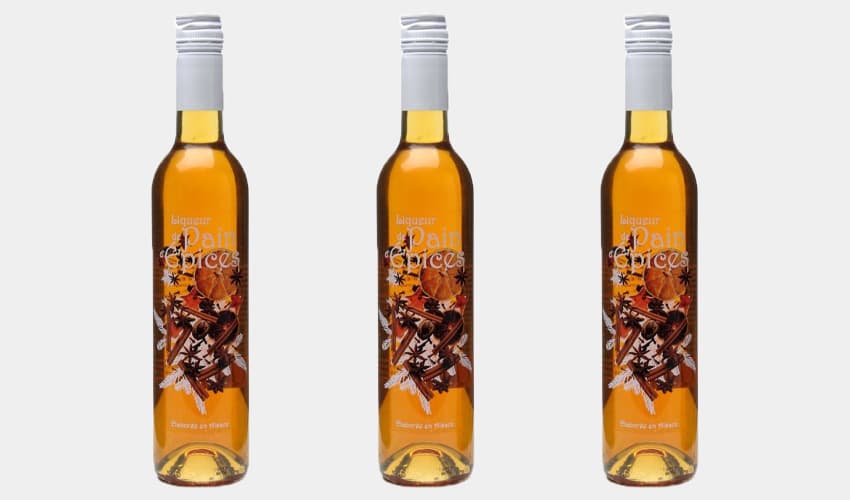 A deliciously sweet and spicy liqueur from the Alsace producers G Miclo adding a spicy touch to the range of gingerbread gin 2019.
Available on Master of Malt for £16.84.
---
Follow us on Facebook, on Twitter @theginkin, or on Instagram at @theginkin. If you have a story suggestion email editor@theginkin.com
---
More from The Gin Kin: