An Italian take on sloe gin, Luxardo Sour Cherry Gin has a wonderful balance of sweet and sour which makes a fantastic cocktail base.
We're giving away a bottle of this cherry gin to one lucky reader. Head over to our competitions page to enter up until 10 September 2019.
A little bit of background
Luxardo is an Italian family-owned business that was established in 1821 and are remarkably still entirely controlled by the same founding family. They are renowned as Italy's premier liqueur producer, famous in particular for their all-natural cherry products.
The base of Luxardo Sour Cherry Gin is made using the recipe for Luxardo's London Dry Gin which can be traced back to the 1900s. The addition of the company's Marasca cherry juice gives it the distinctive sour cherry flavour.
The Maraschino cherries, most well known for use in their Luxardo Maraschino Liqueur, are cultivated exclusively by the Luxardo family in the orchards of the Euganean Hills in the Veneto region of Italy.
The bottle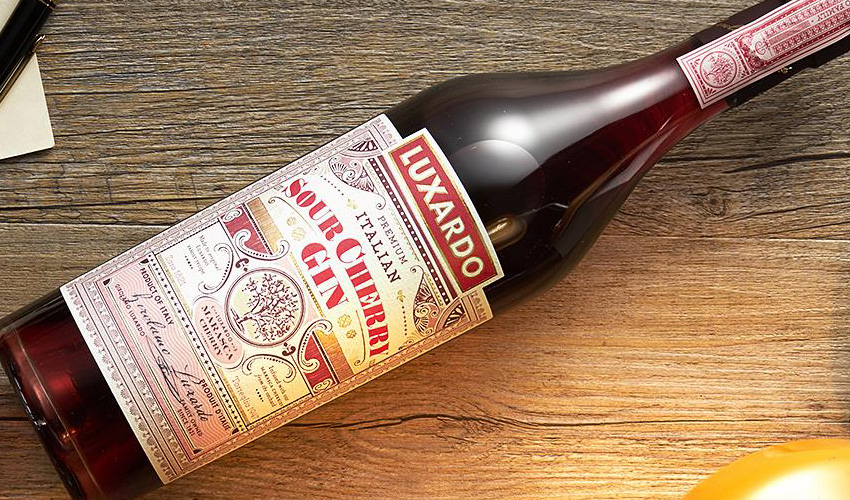 A tall, elegant clear bottle showcases the ruby-red gin inside. The label is so beautifully designed that it's actually sort of mesmerising. Everything about the bottle suggests class and a premium product inside.
On the nose
The cherry is there as expected but perhaps not as overpowering as imagined. Subtle spice notes are present and a strong juniper blast firm up the overall initial impression.
Suggested serve
Luxardo themselves suggest using the gin as part of a Cherry Martinez cocktail which includes 45ml Sour Cherry Gin, 30ml Sweet Vermouth, 5ml Maraschino Luxardo and 2 dashes of bitters.
For a simple G&T try pairing with Fever Tree Mediterranean Tonic Water over ice and of course a couple of Luxardo Cherries to garnish.
On its own
Despite the infusion of Marasca cherry juice this gin is still juniper-heavy. The cherry influence does enough to mean that it's perfectly sippable and very pleasant to drink neat over ice.
It's definitely fruity, not exactly sweet, but the cherry juice acts to dilute the ferocity of the juniper and botanicals such as cinnamon and cardamom leave a lingering heat at the back of the palate.
With tonic
We recommend pairing with Mediterranean tonic water as it's not quite as dominating as other flavours. The mild influence is perfect as the ripe, rich flavour of Sour Cherry Gin doesn't need altering too much to enjoy.
We also popped in a couple of Luxardo cherries into the G&T as a garnish and the touch of class and subtle sweetness they provided elevated the drinking experience. Not to mention the bonus of delicious boozy cherries once the gin is finished.
Lasting impressions
Italian gin has never been stronger than it is now and Luxardo Sour Cherry Gin is a valuable addition to the roster. Whilst it is lovely to sip neat and delicious as part of a G&T we reckon this gin is going to take the cocktail world by storm.
The rich, ripe flavours and versatility of this gin means it should be a staple in every gin cabinet. And the perfect garnish partner, Luxardo cherries, add a touch of class that is sure to impress guests when served together as part of a cocktail.
Luxardo Sour Cherry Gin (70cl) ABV 37.5% is available from Master of Malt priced at £29.95.
All images from Luxardo.
---
Follow us on Facebook, on Twitter @theginkin, or on Instagram at @theginkin. If you have a story suggestion email editor@theginkin.com
---
More from The Gin Kin: