Introducing Sipsmith Not Pink Gin – it looks like London Dry in the glass, but on the nose and palate it reveals a burst of ripe raspberry and fragrant vanilla.
Sipsmith presents us with a gin that offers more than meets the eye with their about to be launched, (Not) Pink Gin.
The gin brand that doesn't fail to impress us with each of their launches, is making one last launch in time for the summer season coming to an end.
(Not) Pink Gin has been inspired by the lushness of mid-summer, of fruit coming fully into season.
The result is a deceptively bold summertime gin that's suitable in spritzes, Negronis, or simply mixed with tonic and garnished with a sprig of thyme and a raspberry or two.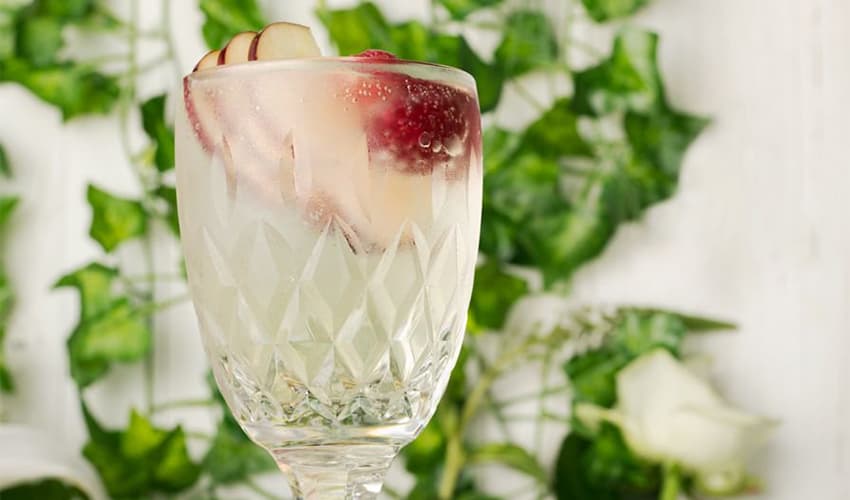 On the palate this gin bursts with aromatics of sun-warmed berries and vanilla complementing the gin's dry, pleasingly peppery character.
The finish is characterized as long and warming whose fruit character fades into herbal, Mediterranean thyme.
Can be served in a spritz, or dress it up in a cocktail, just be sure to sip this glorious gin outdoors (with an umbrella tucked away in your bag, mind – you can never be too sure).
According to Sipsmith, "scent is the sense that's most closely linked to memory: one whiff of this gin and you'll be transported back to childhood summers spent picking berries from their brambles".
To preserve the character of the gin, Sipsmith's talented distillers employ an array of delectable botanicals (including fresh and dried raspberries, raspberry leaf, vanilla pods, and thyme). We can't wait to get our hands on this mysterious gem.
Sipsmith Not Pink Gin will soon be available exclusively on Sipsmith and for UK members of their Sipping Society. 
---
Follow us on Facebook, on Twitter @theginkin, or on Instagram at @theginkin. If you have a story suggestion email editor@theginkin.com
---
More from The Gin Kin: