The UK has a number of gin-related activities and products to discover which is only good news for gin lovers as there's never too many things to know about gin.
Whether you're new to gin or a seasoned gin connoisseur this is definitely a must-read for you.
We think that there are a few places you could visit and a tipple or two you still have to try in your efforts to broaden your gin horizons even further.
If you think you already know gin, then think again!
Deerness Distillery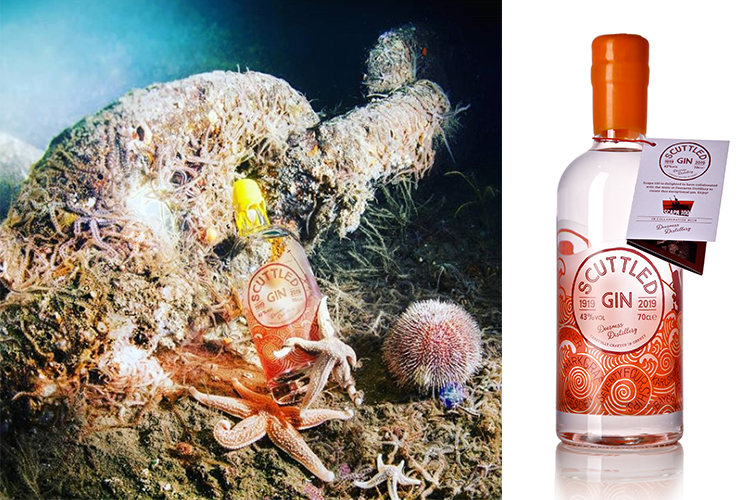 Deerness Distillery is an Orkney based distillery run by Adelle and Stuart Brown who came to Scotland with their family all the way from Australia.
The couple has started up their distillery handcrafting every detail – including the design and construction of the distillery. They now produce the only gin and vodka in Orkney, making Deerness Distillery the only running distillery in the area in the last 130 years.
It is here that they produce the multi-award winning 'Sea Glass Gin', new 'Scuttled Gin'. From their purpose-built distillery at the side of their home in Deerness Orkney, they launched their products Sea Glass Gin and Into the Wild Vodka – back in May 2017, after a year of construction and product development.
The distillery boasts a beautiful shop as well as tours and tastings of their spirits.
Deerness Distillery spirits are a must try if you're looking for an exclusive premium gin and Deerness Distillery should go on your to do list of things to know about gin.
For more information and to arrange a tour and tasting, visit Deerness Distillery. 
---
Lussa Gin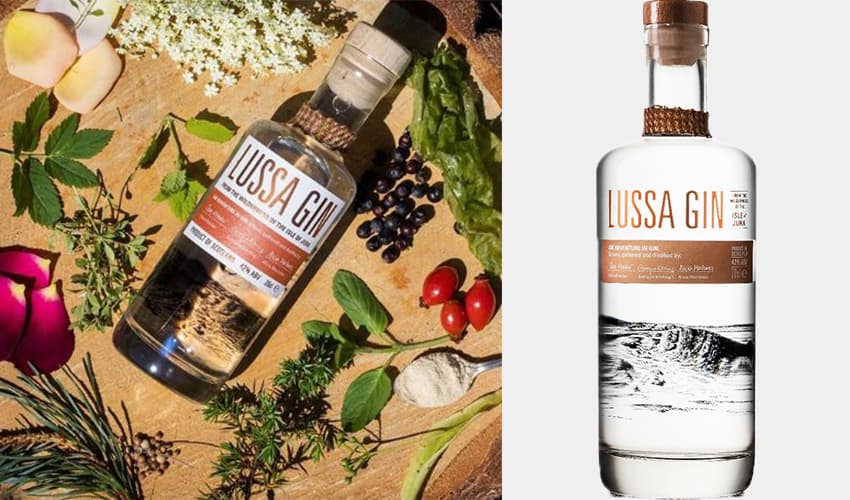 Lussa Gin is inspired by the Lussa Glen at the north end of the Isle of Jura, an island which is a two ferry journey from the mainland and inhabited by just over 200 people – three of those people are Claire Fletcher, Georgina Kitching and Alicia MacInnes.
In 2015 they began their adventure in gin in the kitchen with a 10 litre still called 'Jim'. 4000 bottles later, they renovated an old stables building to house their new 200 litre still, called 'Hamish'.
They distill 15 botanicals that they can grow or gather themselves form Jura's coastline, its hills, wetlands, woods and gardens.
The botanicals are frozen rather than dried and the result is a smooth, zesty, aromatic, London dry gin.
Lussa Gin is best paired with a plain tonic, a wedge of frozen lemon and a sprig of mint or a rose petal. It can be bought online via the website and posted anywhere in the UK. It's available in independent retailers across Scotland as well as bars, restaurants and hotels.
For more information visit Lussa Gin. 
---
Geraldo's Shop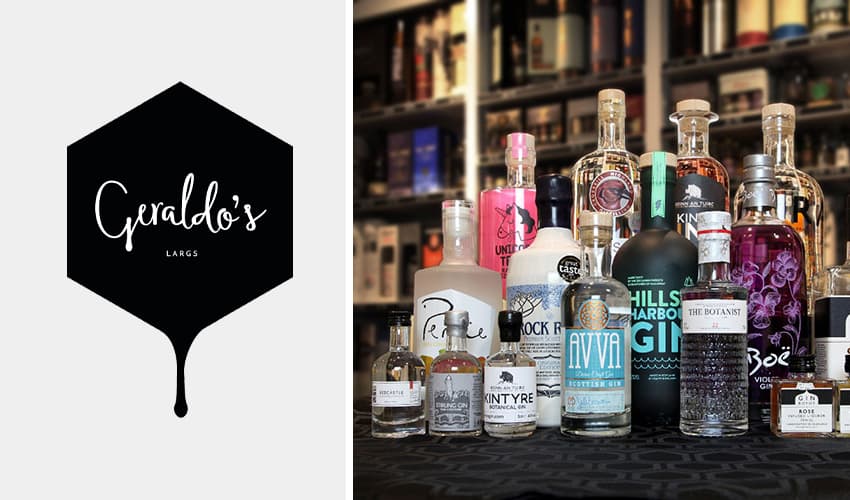 Geraldo's of Largs is rapidly becoming one of Ayrshire's must-see shops for a discerning gin fan. Not only do they stock over 70 craft gins, but they offer free in-store gin tastings on Saturday afternoons.
This independent 5-star tourist shop by Toni Dawson and her mother Caroline who are passionate about their business and work closely with Scottish gin producers to introduce exciting new gins and unusual liqueurs to their customers.
The free in-store tastings offer the opportunity to meet the people behind the craft drinks, pick up serve suggestions and best of all, sample their gin!
Geraldo's is a haven for exquisite food and drink gifts and indulgent treats, particularly come Christmas. There is an awe-inspiring range of luxury handmade chocolates (including their best-selling gin truffles), hard-to-find gift confectionery, as well as a selection of other spirits.
They also make award-winning ice cream on the premises with vegan and gluten-free options. There is certainly something for everyone.
Save the date for their upcoming free Scottish gin tasting events with The Teasmith, Ellis Gin and Gin Bothy. No booking required.
For more details visit Geraldo's website.
---
This is a sponsored post in partnership with Deerness Distillery, Lussa Gin and Geraldo's Shop. 
---
More from The Gin Kin: