We've seen an impressive amount of incredible gin bottle designs in our time, but the incredible Fukang Gin might just steal the crown.
Inspired by a meteorite that fell in Funkang, China, in 2000 this black beauty features golden crystal fragments across its bottle that mimics the stone.
Interestingly, however, this gin is not Asian as you might expect but actually produced in France using French grain and is a classic juniper-driven gin.
Expect locally-sourced botanicals, including anise, angelica root, cinnamon, orange peel, coriander and cassia bark all hiding beneath its beautiful exterior.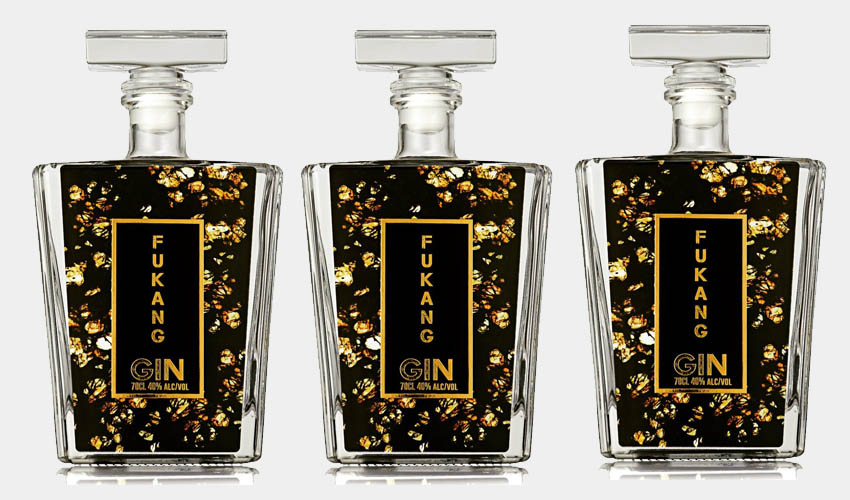 The result is a very clean, subtly sweet and intricately-balanced tipple with cinnamon, orange peel and juniper on the nose followed by a long-lasting, dry finish.
If you're feeling fancy the makers recommend making up a 'Classic Fukang Beauty.'  Simply chill your cocktail glass, add plenty of ice and vermouth to your shaker/stirring glass and stir to make sure the ice is coated with vermouth, then use your strainer to pour away the excess.
Add Fukang Gin to the shaker/stirring glass and stir the mixture for about 30 seconds to chill and dilute.
Then finish by straining it into the chilled cocktail glass and garnishing with either a twist of lemon peel or some green olives for the ultimate sophisticated serve!
Fukang Gin is available via the official website, priced at £44.95 and includes limited edition gift box. 
---
Follow us on Facebook, on Twitter @theginkin, or on Instagram at @theginkin. If you have a story suggestion, email editor@theginkin.com 
---