If you're looking for the ultimate showstopper at this year's Halloween party, you need this incredible pumpkin punch bowl in your life.
Part of the Eddingtons Halloween range, who sell a whole selection of amazing cookware for your home, this enormous pumpkin drinks dispenser holds a whopping 7.57litres/2 gallons of liquid.
It's perfect for ghoulish Halloween cocktails, as well as creating a serious statement in the middle of your party table.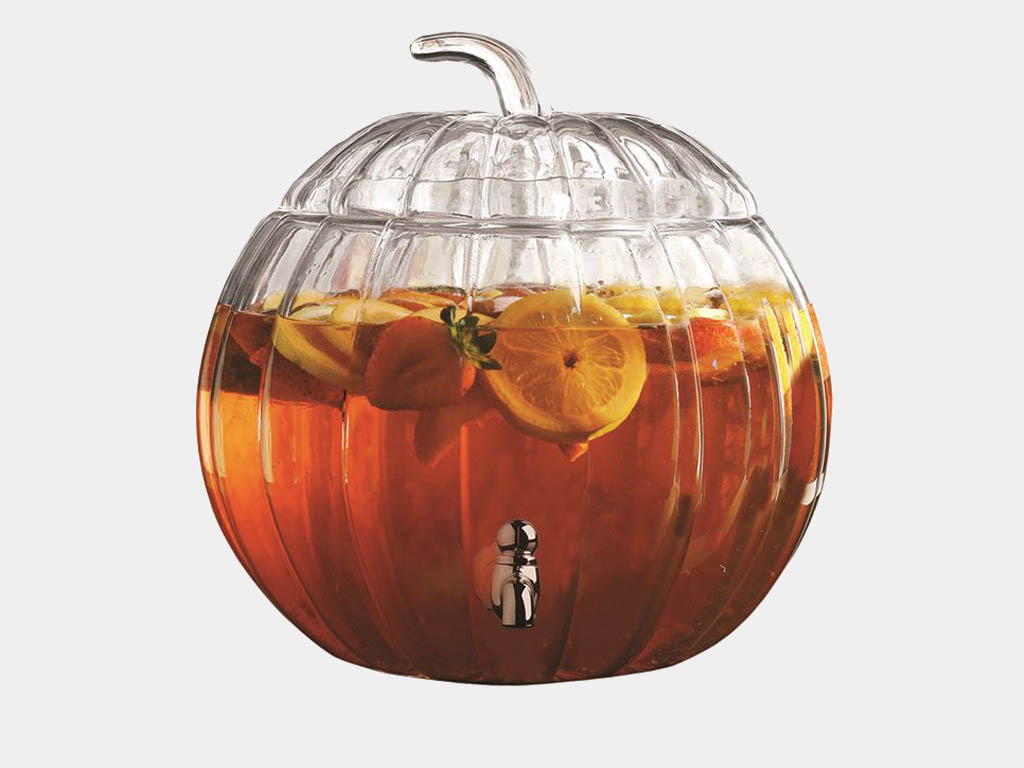 Best of all, however, is that this beauty has its very own tap.
Simply dispense the drinks from a twist tap which is situated about an inch up from the bottom, and it squeezes out any of the 'bits' that might be in the liquid from fresh fruits, herbs or drinks.
There's also a removable lid which forms the pumpkin lid.
All you need now is the ultimate spooky ladle to add to your Halloween kitchenware collection and don't forget to load up on the pumpkin cocktails for extra special colouring in your bowl.
The Eddingtons Pumpkin Glass Drinks Dispenser is available at Trouva for £39.99. 
From: Inspiralist