If we're not meticulously planning which gin advent calendar to buy this year, we're dreaming of hanging gin baubles on our expertly crafted gin-themed Christmas tree.
Conveniently, there's an ample variety to choose from, all catering to a wide variety of gin preferences.
Here are our top picks and where to find them…
Pink 47 Gin Baubles & Pink Baubles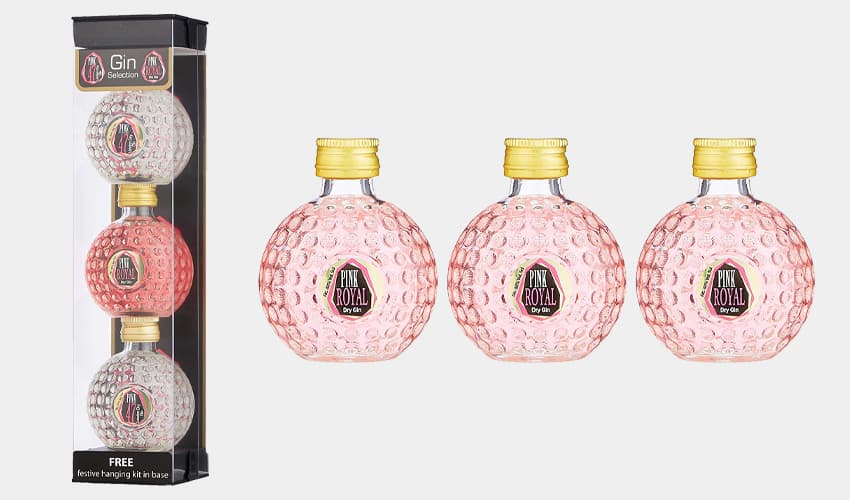 Beautiful round miniature baubles filled with award-winning gins for hanging on a Christmas tree.
Amazon, £17.99
---
Gift Republic Festive Boozeballs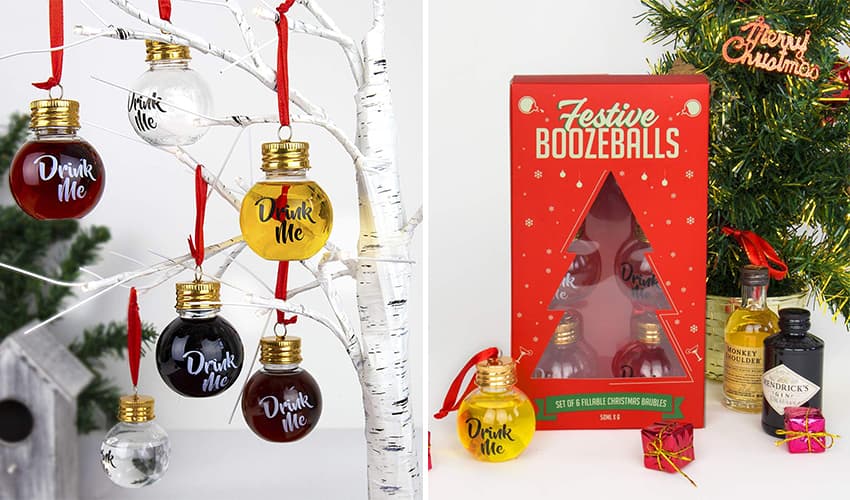 What a better way to keep your alcohol nearby over the festive period than by handing it on your tree? These refillable booze balls are a sure way to keep your spirits high.
Amazon, £7.99 for a set of six. 
---
Gingle Bells Baubles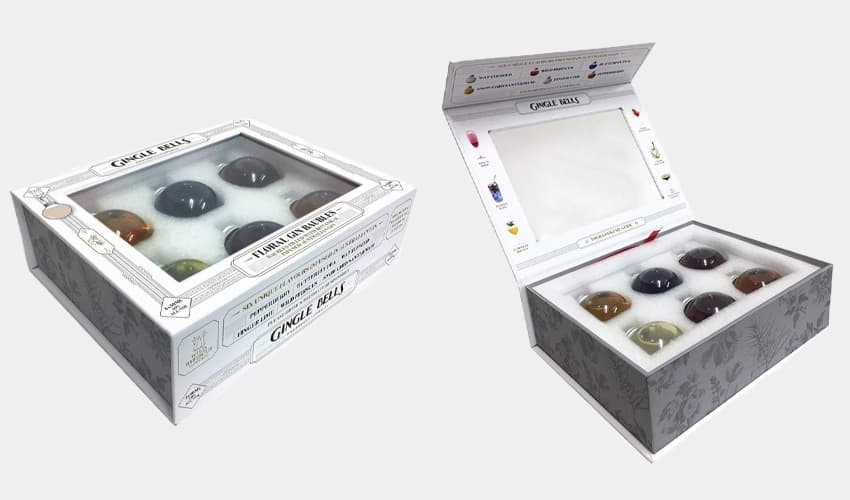 Gingle Bells gin baubles are a unique box set of specialty infused gins that will cheer up any gin lover this Christmas.
Gingle Bells Gin, $79.00  (UK delivery available)
---
Pickering's Festively Flavoured Gin Baubles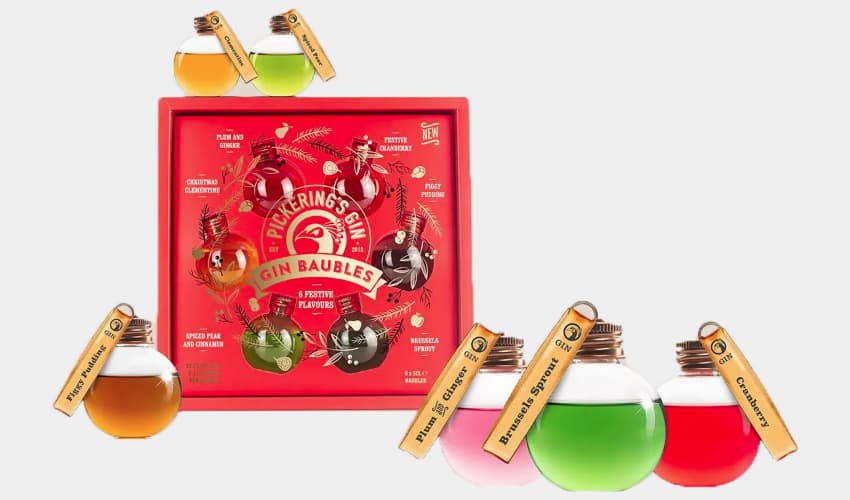 Christmas time, mistletoe and…gin! Pickering's are introducing their new festive gin baubles for 2019 and they're quirkier than ever as they include Brussels sprout gin!
Pickering's Gin, £25.00
---
Personalised Christmas Bauble Glasses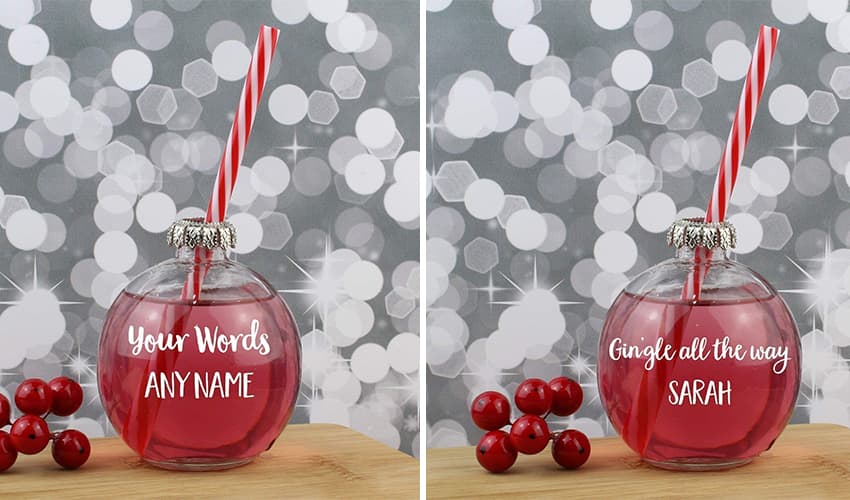 For the perfect way to enjoy your Christmas tipple this festive season, look no further than these unique personalised gin bauble glasses that can be engraved with any message and name.
Bali and Boo, £10.95
---
The Lakes Gin Bauble Gift Set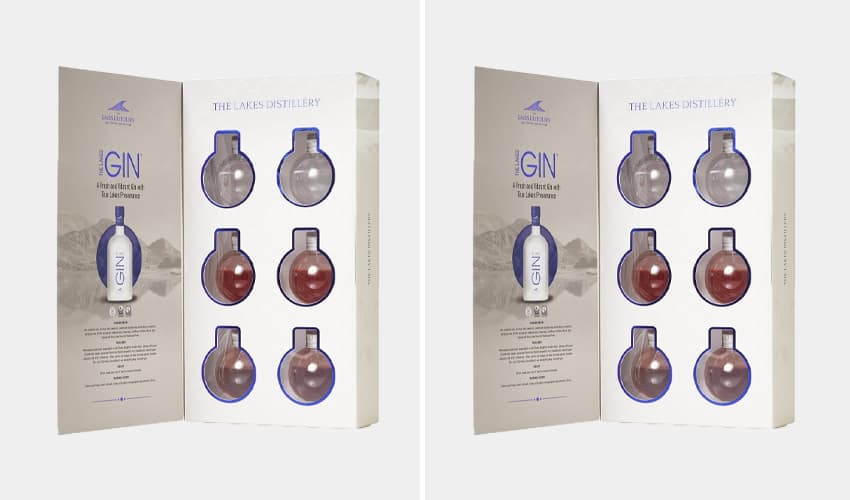 This bauble gift set from The Lakes Distillery in Cumbria contains six plastic baubles – two of them contain 5 cl of The Lakes Gin (43.7% ABV), two of them contain 5 cl of The Lakes Sloe Gin Liqueur and two of them contain 5cl of the Lakes Damson Gin Liqueur.
Master of Malt, £29.95
---
Drinks by the Dram Baubles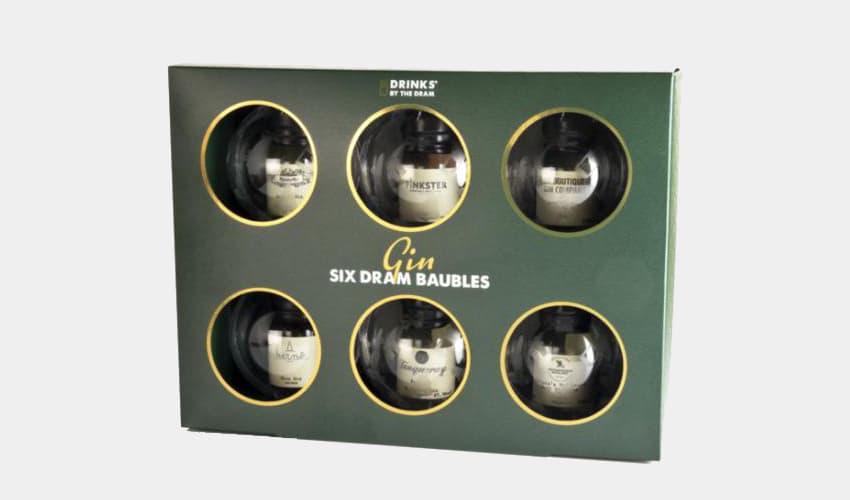 Drinks by the Dram have got something that does live up to the glory of the Christmas tree, though – baubles with gin in them!
This is a set of six plastic baubles, each one containing a different 30 ml sample dram of excellent gin from top producers such as Pinkster, That Boutique-y gin company, Tarquin's and Tanqueray among others.
Master of Malt, £39.95
---
Gin Filled Christmas Bauble Gift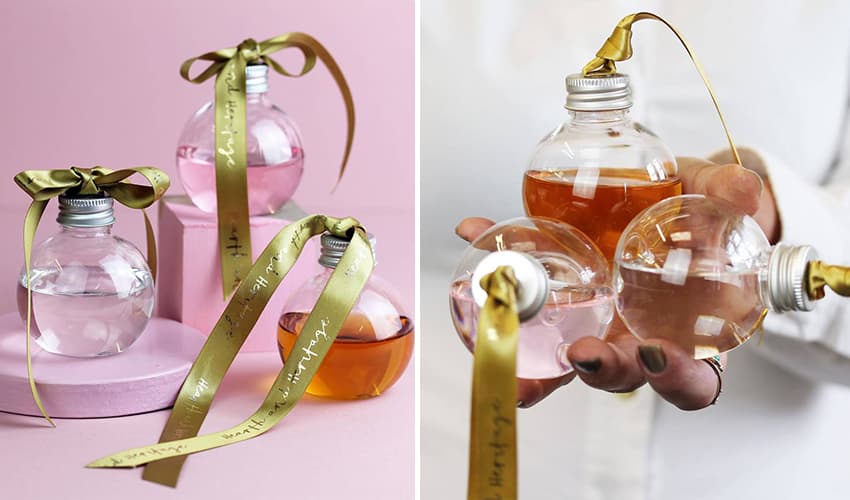 A Christmas bauble gift, filled with your choice of alcohol, tied with a luxury satin ribbon and presented in a quirky printed gift box.
The baubles make a great token gift or secret santa gifts for friends, filled with your choice of alcohol, who wouldn't want to open a gift that's as yummy as a bauble with gin at Christmas?
Not on the High Street, £14.95
---
Festive Baubles Flavour No.3 Raspberry – The Ginnery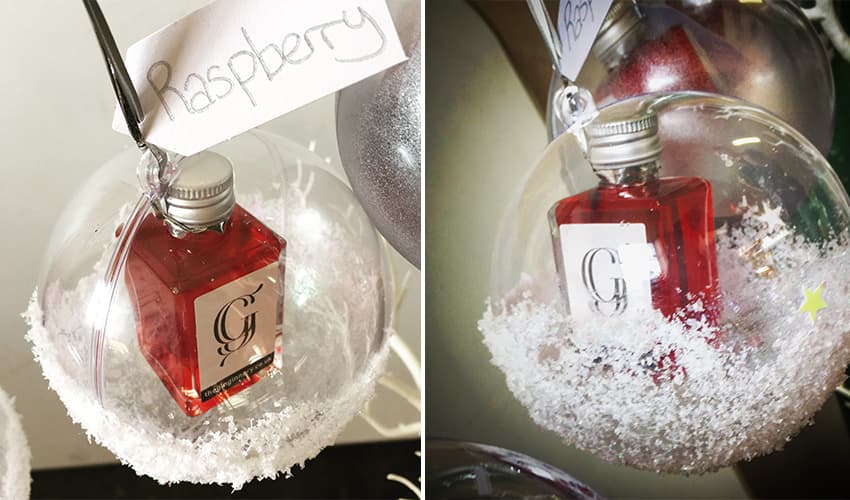 Add a splash of Raspberry gin found in this festive bauble to a glass of Prosecco for a delicious treat. Or serve it the old fashioned way, over ice with tonic water and fresh lime for a refreshing burst of delicious flavour.
The Gin Ginnery, £10.00.
---
Flavoured Shimmer Gin Baubles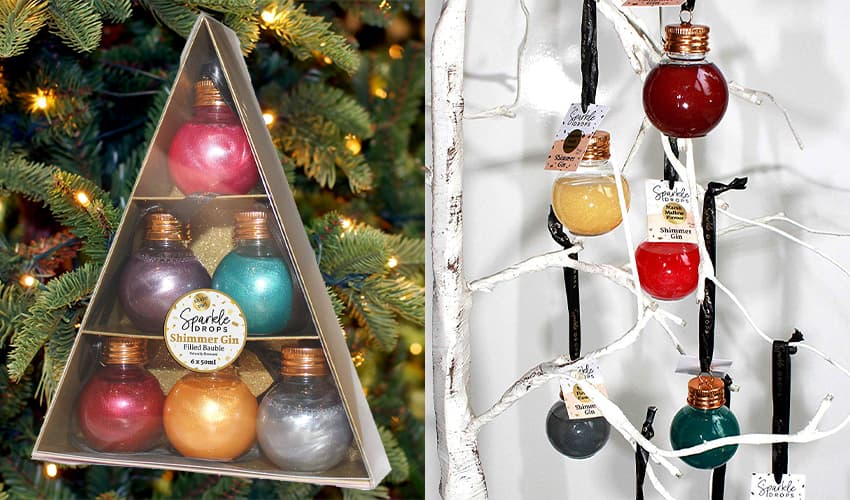 Six beautifully shimmery gin filled baubles (50 ml each) in a gorgeous gift pack. Ideal as a gift or Tree accessory, these have the highest quality natural flavourings in them so that they taste as good as they look.
Perfect for the festive season.
Available on Amazon for £35.00. 
---
Giant Winter Berry Flavoured Shimmer Gin Bauble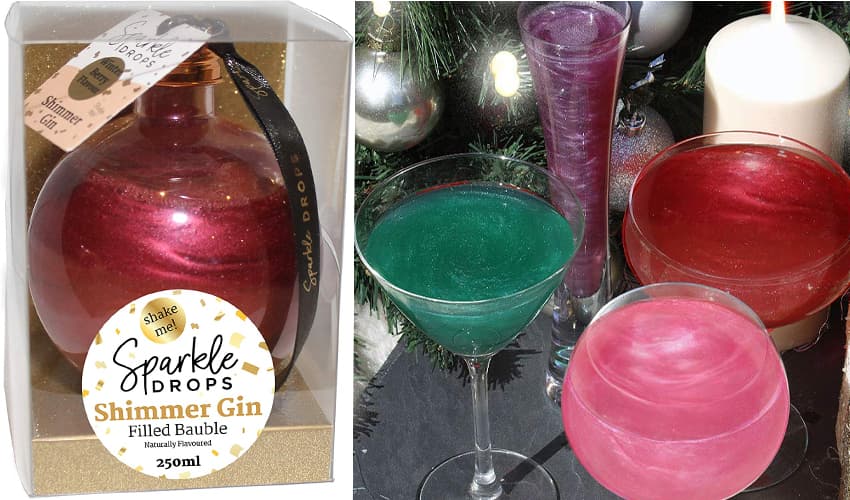 Full strength London gin flavoured with natural flavourings. Can be paired with tonic, lemonade or as a Prosecco topper for cocktails.
The bauble can also be hung on a Christmas tree or a bottle of Prosecco.
Available on Amazon for £29.00 
---
Follow us on Facebook, on Twitter @theginkin, or on Instagram at @theginkin. If you have a story suggestion, email editor@theginkin.com 
---