Nothing says autumn quite like a good berry flavoured gin or cocktail. Good news is that the newly launched JJ Whitley Bramble gin looks just perfect for the part.
This would make a lovely drink to enjoy as the autumn sets in. It features the perfect flavours, striking the perfect balance between sweet and sour.
Handcrafted by JJ Whitley making this another "Quintessentially British" gem from the well known and loved brand. Then again the high standard of products is not surprise as earlier this year we were impressed with the launch of the JJ Whitley Deliciously Dark Plum Gin as well as their very summery Blood Orange gin.
Simple to make and well balanced in its sweet and sour tones the Bramble has become something of a modern classic now appearing on most bar menus in the UK.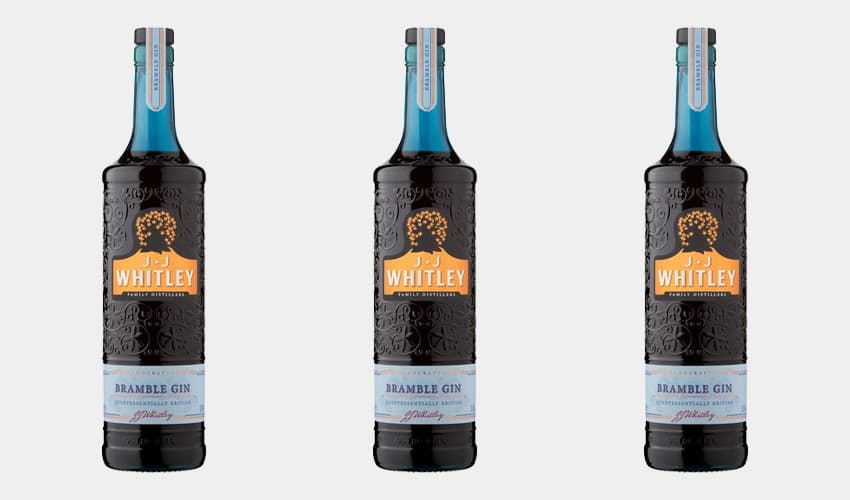 The rich, fruitiness of brambles give a beautiful and distinctive taste, aroma and appearance. Enjoy this with Champagne or Prosecco, in cocktails, with soda or the premium tonic water of your choice and ice.
To top everything off, the bottle itself has a brand new decorative design, that looks taken from the Victorian era reminiscing of grandiose dinner evenings in a castle.
Now that the weather is becoming cooler and the temperature is dropping in the evenings we can't wait to sit back and relax in our cosy living room while enjoying a glass of this delight in the perfect autumnal G&T.
The JJ Whitley Bramble Gin seems to now be available in store at Tesco as well as online for £16. 
---
Follow us on Facebook, on Twitter @theginkin, or on Instagram at @theginkin. If you have a story suggestion email editor@theginkin.com
---