If you're excited for Christmas and you absolutely love gin, you'll be over the moon to find out about the release of some Asda Gin Mince Pies infused with Sloe Gin.
The gin-infused mince pies come filled with spiced vine fruit and a splash of sloe gin, encased in an all-butter pastry, topped with  sweet sugar dusting.
An Asda spokesperson said: "We know our customers love festive treats and we're constantly looking for ways we can make Brits' favourite products new and exciting each season.
"This Christmas, we wanted to take Brits' love of gin and infuse it into their favourite festive nibble, making the pies the perfect treat for a winter evening!"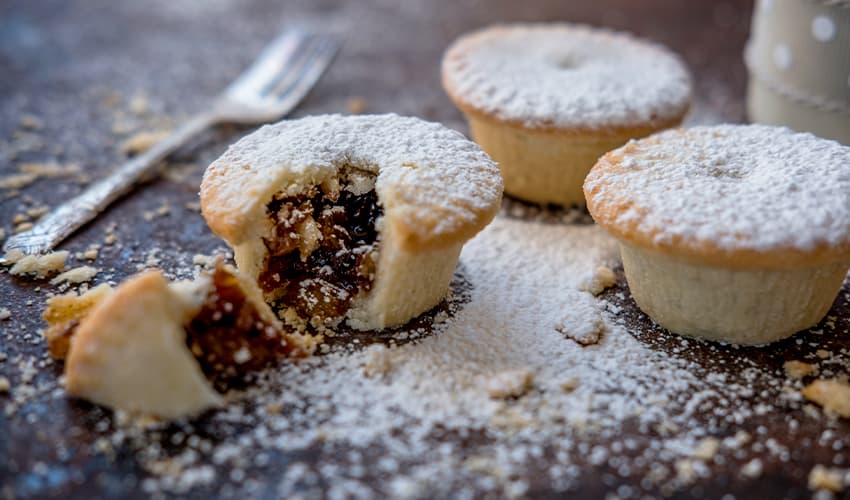 After the exciting reveal of Asda's festive menu we come across this launch to much delight. And let's not forget about the festive range of gins and gin liqueurs that they have in store for this festive season.
Like many retailers, Asda seems to be stocking some festive products in advance of the main Christmas period and we have a feeling that the mince pies will be flying off the shelves.
You could say that it's a bit early for getting excited for the festive season, but we say it's never too early for Christmas.
Asda gin mince pies cost £2 for a pack of six, and come as part of a new range of mince pies which includes Extra Special Mince Pies, Extra Special Nut Topped Mince Pies, Free From Iced topped Mince Pies and Asda Mince Pies.
Images from Shutterstock and Asda. 
---
Follow us on Facebook, on Twitter @theginkin, or on Instagram at @theginkin. If you have a story suggestion, email editor@theginkin.com 
---