Whitley Neill Raspberry Gin can now be found at ASDA for a price that's hard to walk away from.
Launched at the start of 2018 and featuring Scottish raspberries at its core alongside punchy notes of liquorice and coriander, this is a tipple that is adored by the masses.
Whitley Neill Raspberry Gin is not quite as sweet as you'd expect, though the raspberry fruitiness does stand out even when mixed with tonic.
An initial and distinct juniper, coriander and liquorice flavour gives way to a bright, fresh vibrant taste of Scottish raspberries.
Caraway, thyme, coriander and a touch of hibiscus appear along the way.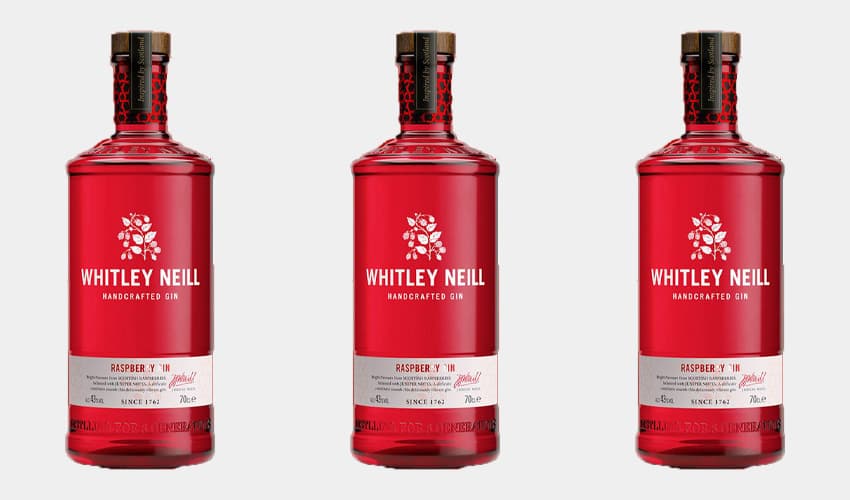 This is a perfectly balanced Gin with a delicate, fruity taste and a lasting citrus, raspberry flavour.
Luscious raspberries found in Scotland are balanced with juniper notes and has a delicate sweetness which rounds this deliciously Raspberry Gin.
This incredibly versatile Gin can be paired with tonic as well as being the perfect component to contemporary cocktails for every season and occasion.
If you've never tried any of Whitley Neill's gins in the past, the Blackberry Gin as well as the Rhubarb and Ginger Gin are two you should definitely try and experiment with.
Whitley Neill Raspberry Gin is now available at ASDA for £20 (70 cl, 43% ABV). 
---
Follow us on Facebook, on Twitter @theginkin, or on Instagram at @theginkin. If you have a story suggestion, email editor@theginkin.com