Whitetail are a family-owned small batch producer on the Isle of Mull. Their newly produced Whitetail Gin Liqueurs are infused with a variety of seasonal fruits and botanicals found on their small estate as well as around the beautiful island.
This delicious range is exclusively available in their distillery shop and features flavours from the gardens of their small estate in Tiroran.
Simple serve over ice, as after-dinner drinks, cocktail mixers or as long drink flavourings.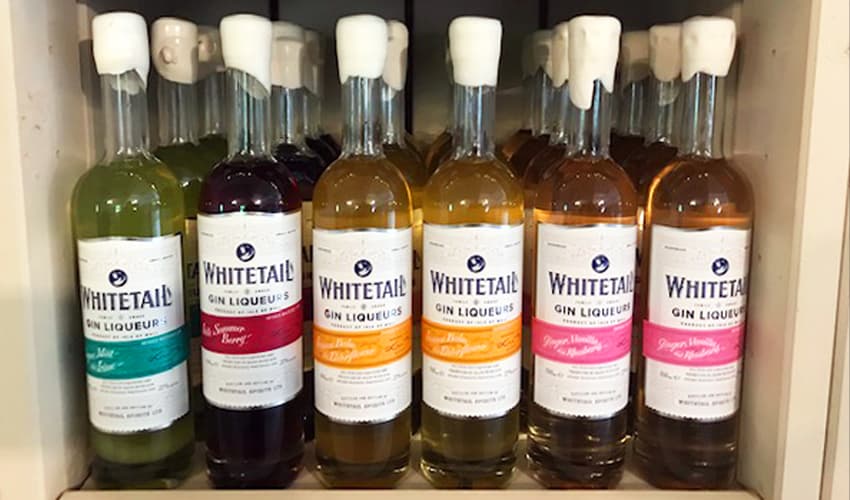 The new range features the following flavours: Rhubarb, Vanilla and Ginger, Lemon Balm and Elderflower, Aqua Mint and Lime and Late Summer Berry.
What definitely stands out among the flavoured liqueurs is the Aqua Mint and Lime which grows wild in Whitetail's gardens and has a very fresh summer mint flavour when used on its own.
To get this flavour, they compress lime peels and then infuse them into Whitetail London Dry Gin which gives it a very clean finish. Think of a summer holiday mojito style drink and you're close!
Whitetail Gin Liqueurs are exclusively available in their shop on the island (22% ABV, 500 ml). 
The distillery is located at The Steadings, Tiroran on the Isle of Mull, PA69 6ES. You can also browse and buy further products via their online store.
---
Follow us on Facebook, on Twitter @theginkin, or on Instagram at @theginkin. If you have a story suggestion, email editor@theginkin.com 
---