Glasgow-based Wildcat Gin wants people to break the curse that says you can't consume brambles after the 29th September with its new bramble-inspired drink, the Wildcat Blackberry Gin.
Break the curse with the new Blackberry gin, Wildcat Bramble the darker and thornier sister of Wildcat Gin.
Wildcat Bramble is perfect for mixing and cocktails, giving a rich burst of berry flavour when mixed with tonic.
The blackberry flavoured gin, which has a 37.5% alcohol by volume (ABV), can also be combined with prosecco. It contains blackberry, raspberry, hedgerow fruits and cherry for a sweet flavour.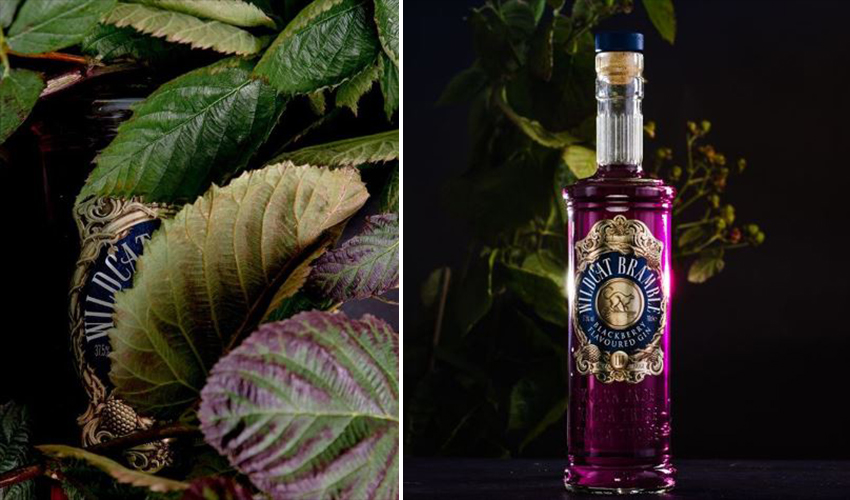 Wildcat Gin was inspired by the story of Captain Dudley Bradstreet, who (according to legend) began selling gin via a cat sign back in the 1700s to avoid the eye of excise men.
To fit this theme, the gin features cat's claw at a botanical. Just so we're clear, it's a type of woody vine found in the tropical jungles of South and Central America -this gin is not made with actual claws from a cat.
Kenny Nicholson, brand manager at Wildcat Gin, said: "What better way to break an ancient curse than to drink a delicious gin cocktail?
"Wildcat Bramble is the perfect choice for anyone looking to explore a different side of gin".
Also, if you post a picture of the bottle of the new blackberry flavoured gin on Instagram between today and Halloween on October 31, you could be in a chance of winning a limited edition Bramble box filled with gin, mixers, a glass and other goods.
A 70 cl bottle of Wildcat Bramble will set you back £26 in Tesco, but for its launch, the drink has £5 off – and it's also available on the supermarket's website.
---
Follow us on Facebook, on Twitter @theginkin, or on Instagram at @theginkin. If you have a story suggestion, email editor@theginkin.com 
---