Gin 1689's Queen Mary Pink Gin is a sweet and fruity pink gin with notes of strawberry and raspberry. A must-try for pink gin lovers, this is delicious in a G&T with a berry garnish!
---
A Little Bit of Background
Gin 1689 is a product of the Amsterdam Craft Gin Company in Holland. The company was founded by two Dutch lads, living in London, who were fascinated by the Dutch-Anglo heritage of the spirit.
Their curiosity lead to an 18 month search to find the secret original recipe for gin, which originally ignited the gin craze in 1689. They eventually discovered this recipe, buried deep in the depths of the Royal British Library's rare books section. As a result, Gin 1689 was born, using only ingredients found in this historical recipe.
The Botanicals
The ingredients found in the original gin recipe and used in Gin 1698 are:
Juniper
Quince
Apple
Lemon Peel
Orange Peel
Nutmeg
Aniseed
Cloves
Their Queen Mary Pink Gin also includes strawberries and raspberries, too add that sweet berry flavour.
The Bottle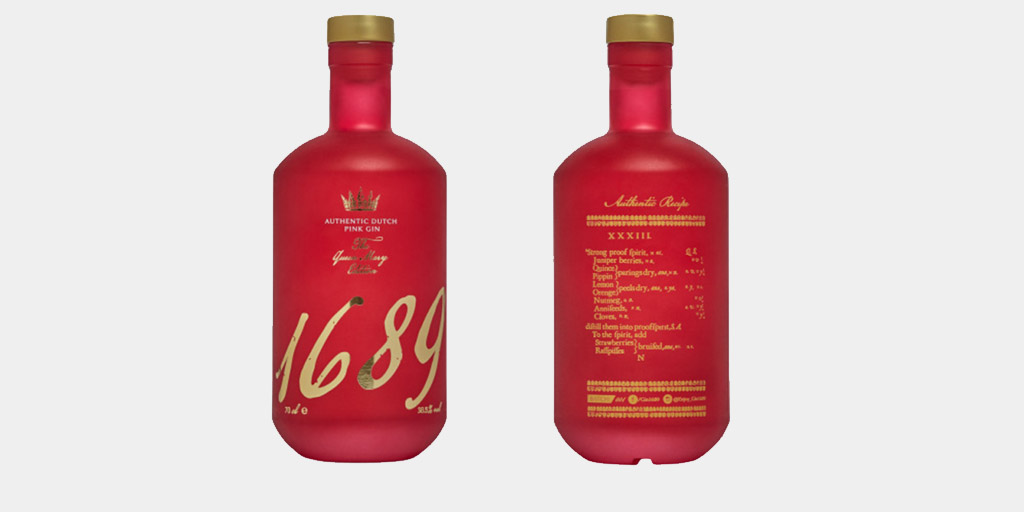 Gin 1689's Queen Mary Pink Gin has an appropriately pink-coloured bottle. The bottle itself feels suitably regal, with gold accents on the 1689 logo and bottle stopper. It's also adorned with a small gold crown, accompanied by the words "Authentic Dutch Pink Gin" to remind you of their Dutch heritage.
However, the most unique aspect of this packaging is hidden on the back of the bottle. Spin it around and you will see the original 1689 recipe printed on the back – a wonderful nod to the story behind their product.
The Perfect Serve
The perfect serve for Gin 1689's Queen Mary Pink Gin is:
50ml Queen Mary Pink Gin
150ml Light Tonic
A handful of ice
A few berries for garnish (we had strawberries and raspberries to honour the recipe)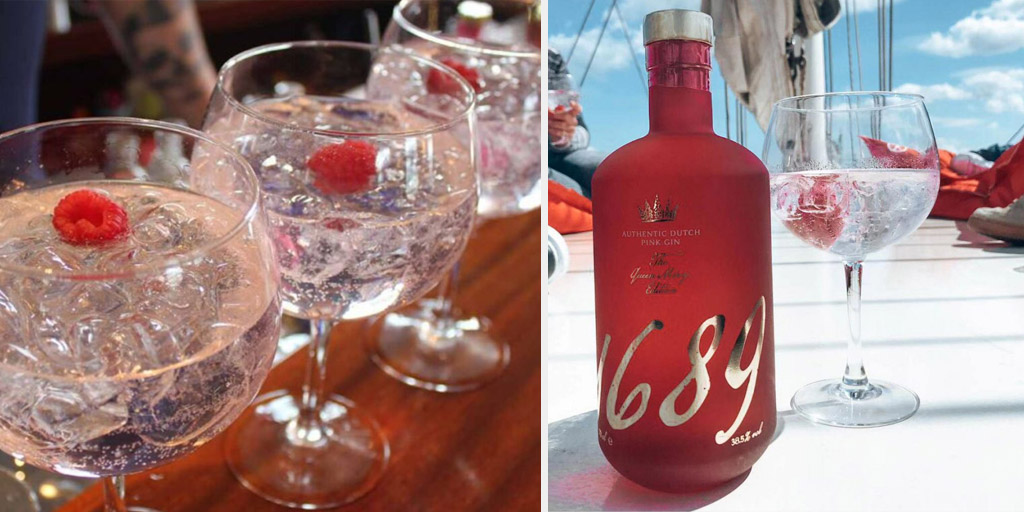 The Gin
On the Nose
This gin has a sweet and fruity aroma, similar to that of a raspberry jam or a strawberry pavlova. The scents of the fresh berries are the first thing to hit your nose when you open the bottle. However, they're not the only thing going on here. Subtle hints of juniper and citrus are also present in the background.
Straight
Sipped neat, over ice, this gin is almost liqueur-like. Once again, the notes of strawberry and raspberry definitely take the forefront here. But, the classic "ginny" flavours that you would expect from a gin are not overpowered.
With Tonic
When it comes to flavoured gins, I often suggest drinking them neat, as tonic often dilutes the flavours and makes them taste a bit bland. However, that is certainly not the case with Gin 1689's Queen Mary Pink Gin.
An addition of tonic really brings this gin alive. The sweet, berry notes are joined by a delicate floral taste and hints of citrus. This is all rounded off with a subtle hint of piney juniper, making for a fruity and well-balanced gin.
Lasting Impressions
Gin 1689's Queen Mary Pink Gin is a definite crowd-pleaser. Lovers of flavoured pink gins and gin-purists alike will enjoy this gin.
It's time to get rid of your Gordon's Pink and replace it with a bottle of this bad boy!
To find out where to pick up a bottle of Gin 1689's Queen Mary Pink Gin, visit their website.
---
More Reviews From The Gin Kin: