Hendrick's have revealed their latest edition to emerge from Hendrick's Gin Palace – the exotic Hendrick's Amazonia Gin.
The gin was inspired by the sights, sounds, stories and smells that master distiller Lesley Gracie experienced when she was on a quest to the Amazon Rainforest back in 2013.
The result is a bright and tropical gin, which accentuates the distinctive Hendrick's house style.
After the success of last summer's launch with Hendrick's Gin Summer Solstice, we're expecting more of the same with this new launch.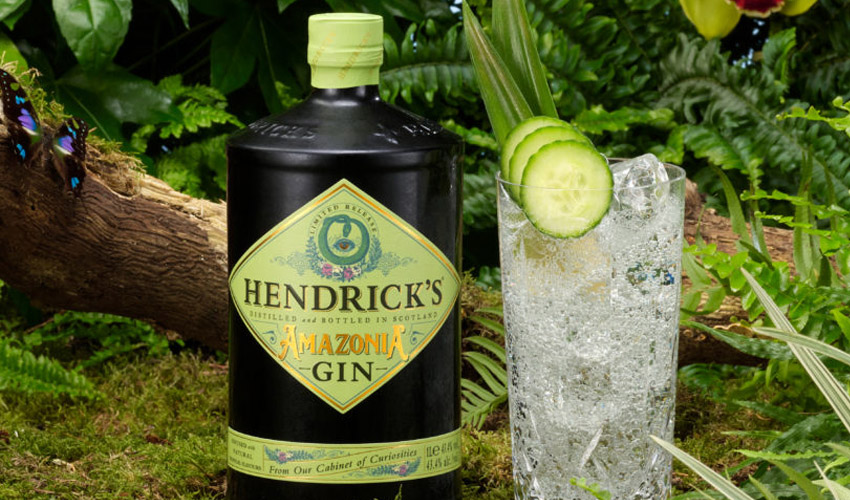 Hendrick's Amazonia Gin is a new take on Hendrick's, featuring fresh, vibrant, tropical notes of jungle flora that finely accentuate the signature Hendrick's combination of cucumber and rose.
For the release Hendrick's have partnered with the reforestation organisation One Tree Planted to make sure that, for every bottle sold, a tree will be planted in an area of the Amazon.
Hendrick's Amazonia Gin is out now in World Duty Free stores in airports across the world. Expect a general release in April.