Much like Sipsmith, the Bramble cocktail was born in London. Their limited edition bramble gin liqueur is hand crafted using fresh pressed blackberries, rested on Sipsmith's award-winning London Dry Gin.
This classic tipple was invented by late bartender Dick Bradsell, who's often credited with single-handedly reviving London's cocktail scene.
Inspired by Bradsell's fond memories of blackberry picking on The Isle of Wight as a child, this English cocktail is made using London Dry Gin at the base with a drizzle of Crème de Mûre.
The technique used to make their Bramble Gin Liqueur is not too dissimilar from how they make their Sloe Gin.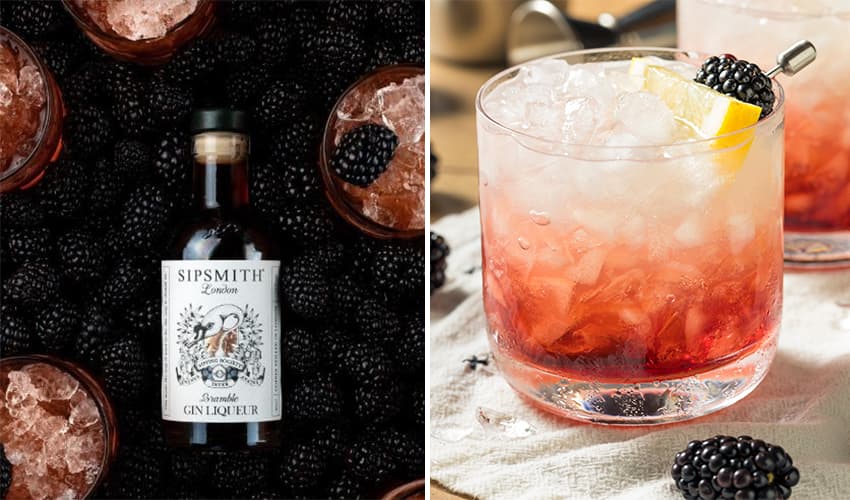 They rest freshly picked blackberries on a base of Sipsmith's London Dry Gin, and once they were happy with the flavour profile, they strained the fruit and added some sugar to enhance the sweetness of the berries.
To the nose, the scent of green apple and sticky jam are quite prominent.
Bramble blackberries and stoned cherry hit the palette, with warming notes of mulled spice permeating gradually through for the finish.
This is sensational in a hip flask on a frosty dog walk or top with Prosecco for a festive tipple.
This limited edition Sipsmith Bramble Gin Liqueur is available on Amazon for £25.00 (50 cl, 32% ABV). 
Images from Sipsmith and Shutterstock. 
---