A retired doctor who recently celebrated his 100th birthday has said gin helps you live longer as he's had a daily glass of gin for over 70 years.
According to The Courier, former GP Donald Pennie revealed he has enjoyed the tipple everyday for 74 years as he marked the landmark milestone with a trip to his local boozer.
Donald who made it to The Stag bar in Forfar despite being housebound for three years, said he planned to swig a sherry, gin and "finish it off with a dram".
But he ended up sticking to two gin and tonics after deciding that was "excessive".
He said: "It was certainly a day that I will remember in the years to come. […] My recipe for reaching 100 is a gin every day since I was 26 years old".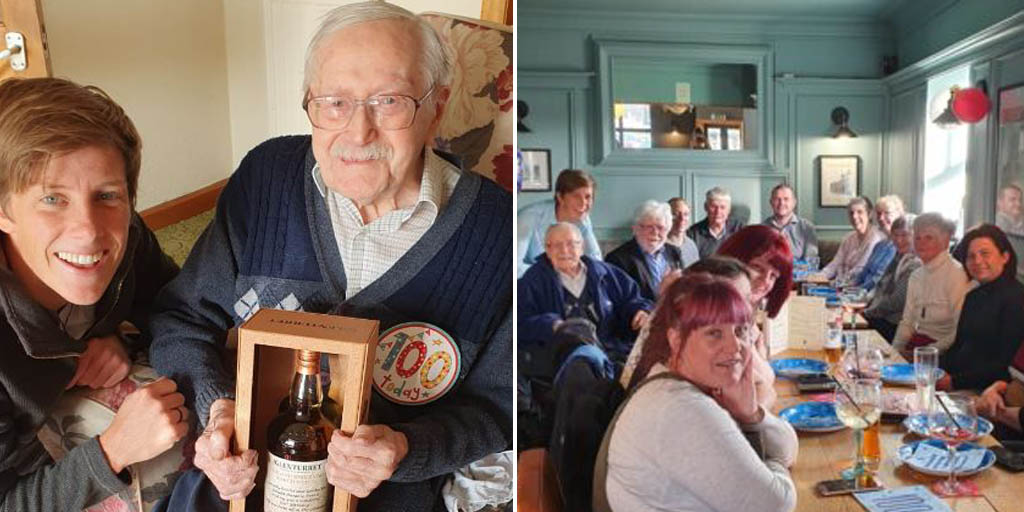 Donald grew up in Bucksburn, Aberdeen and studied medicine at the city's university. He moved to Forfar in 1948 and has stayed there ever since. His wife Betty, who he wed in 1945, died in 1987.
Sports fanatic Donald has only left his home for hospital visits over the past three years.
But his family, including daughter-in-law Maureen and Olympic slalom canoeist granddaughter Fiona, helped him along to the pub to celebrate and also plastered his home with balloons and banners.
Maureen said: "It was a memorable day. […] His grin spoke volumes. He was genuinely pleased."
All images:  The Courier