With nights becoming darker, you may be in need of a suitable tipple to enjoy. Fortunately, McQueen Gin is on hand with Black Cherry & Vanilla Gin.
The innovative distillery is back with their latest limited edition flavoured gin, following previous successful launches with UK supermarkets, including Coconut and Lime and Raspberry Vanilla with Sainsbury's.
This time around, the launch partner is Morrisons and the tipple is an unmistakable blend of sour cherry and spice complemented with a subtle hint of smooth vanilla.
Expect a striking gin that looks just as incredible as its taste profile.  The gin is actually a mesmerising purple in colour, but rest assured it promises to be a balance of flavours on the palate, backed by an unmistakable juniper character.
Dale McQueen, co-founder, McQueen Gin, said:  "We're pleased to continue our strong working relationship with Morrisons to launch the Black Cherry and Vanilla Gin following the success of our Super Premium Dry earlier this year.
""This versatile spirit can be enjoyed over ice with premium tonic or shaken in a martini and is the perfect addition to any gin lover's collection. We're delighted to bring another one of our adventurous gins to Morrisons shelves across the UK, it really is the 'cherry on top' of our fantastic range."
McQueen recommend teaming 50ml of their new gin with 100ml of premium tonic water and 5 tablespoons of cherry juice. Garnish with a black cherry and vanilla pods and add 1/2 cup of ice to create the perfect Black Cherry and Vanilla G&T.
Alternatively, whip up a delicious 'Black Cherry Martini' with 50ml McQueen Black Cherry & Vanilla Gin, 50ml cherry liqueur, 50ml lemon juice and a black cherry to garnish.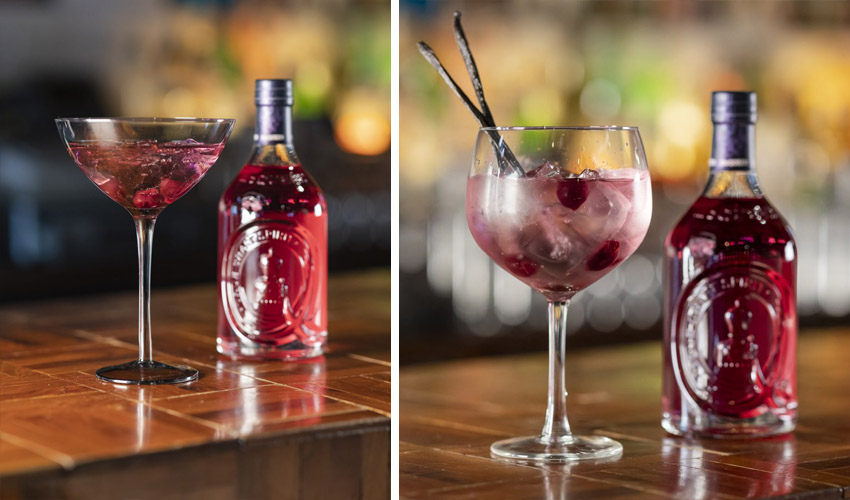 To celebrate the launch, McQueen Gin have launched a competition offering two lucky customers the chance to win a three-night Nordic adventure worth £1500.
Winners will get to explore Norway's beautiful landscape, hike the Nordic highlands, kayak past cliff faces and marvel at the majestic northern lights.
To be in with a chance of winning, simply visit your local Morrisons store and purchase a bottle of McQueen Black Cherry and Vanilla Gin.  Then upload a copy of your receipt to the McQueen Gin competition page.*
*The competition opens 00:01 on Monday 28 October 2019 and closes 23:59 on Sunday 8 December 2019. Any entries received after this date will not be valid.
McQueen Black Cherry & Vanilla Gin is on sale at a price of £18 for four weeks from launch and will then retail for £20 in Morrisons UK.
Images: McQueen Gin / Shutterstock