The world's first gin designed and created by artificial intelligence has been produced at Bristol-based Circumstance Distillery in partnership with technology scientists Tiny Giant and Rewrite Digital.
The AI, named 'Ginette' (get it?) is a neural network that analysed thousands of botanicals, scanned gin recipes and scoured a database of more than 500 gin names.
After all the computations and considerations, the name 'Ginette' came up with was…Monker's Garkel. No, us neither.
The unusual name is insignificant however, what's really important when it comes to gin is the taste.
'Ginette' settled on juniper berry, coriander seed, angelica root, raspberry leaf, gooseberry, prune, clementine zest, orange zest and marigold as the botanicals used to create the 'fragranced' gin.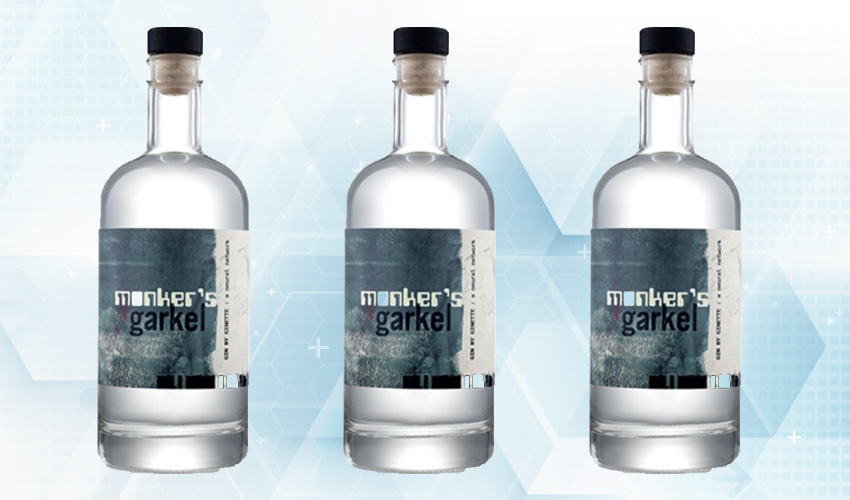 Kerry Harrison, co-founder of Tiny Giant described the gin as 'delicious, valuable and commercial."
The label was designed using an automated algorithm, which collated a set of styles, colours, textures and fonts. According to the distillery the algorithm could "potentially design an infinite selection."
Liam Hirt, co-founder of Circumstance Distillery, said: "At present they (AI) are not a substitute for the skill of the distiller, but we have clearly shown that they can make a valuable contribution to all aspects of the development process, from the recipe to the naming and labelling."
'Ginette' even controls the twitter account associated with the gin, with the biography stating: 'I am Ginette. Maker of Monker's Garkel – the world's 1st AI Gin. Libation of wonder and mouth pleasantry.'
The first batch of Monker's Garkel (40% ABV) will be limited to 1,000 bottles and is priced at £42, available from Pyschopomp Microdistillery.
Images from Circumstance Distillery/Tiny Giant/Rewrite Digital.
---
Follow us on Facebook, on Twitter @theginkin, or on Instagram at @theginkin. If you have a story suggestion email editor@theginkin.com
---
More from The Gin Kin: