Makar Cherry Gin is made by soaking ripe cherries and a few pink peppercorns in Makar Original Dry Gin – before pressing to release maximum flavour. 
---
A Little Bit of Background
The Glasgow Distillery Company is one of the pioneers in the distilling industry in Scotland. Known for their internationally renowned Makar Gin, the Glasgow Distillery Co. is leading the revolution of new Scottish Craft Distillers.
Makar Cherry Gin is a delicious fruit addition to the Makar Gin family. Makar Cherry Gin has recently been awarded UK's best flavoured gin at the prestigious World Gin Awards only five months after its launch a tremendous achievement. The World Gin Awards, part of the World Drinks Awards, celebrates the very best in all internationally recognised styles of gin.
The Botanicals
Makar Cherry Gin has been created by infusing ripe, seasonal fresh cherries and a sprinkling of pink peppercorn in Makar's Original Dry Gin.
Rosemary
Cassia-Bark
Angelica-Root
Black Pepper

The Bottle
Makar Cherry Gin comes in the classic Makar Gin packaging which adapts to the particular characteristics of its tipples. In this case the sturdy bottle is embellished with a ruby toned label and glass stopper reflecting the Makar Cherry Gin's rich colour.
The packaging adheres to the conventional shape – a tall 70cl bottle – with added quirky details that signify Makar's branding. An overall beautiful design which would stand out in any collection.
The Perfect Serve
Makar Cherry Gin is perfect with tonic water over ice, or if you're feeling indulgent, mix a Makar Cherry Collins in a tall glass with lemon juice, sugar syrup and soda. I had mine with some Fever-Tree Indian Tonic over ice, which complimented the spicy lead of botanicals nicely.
The Gin
On the Nose
The Makar Cherry Gin smells delightful. As soon as you pop the stopper you are greeted by dried cherries and autumnal spice followed by fresh juniper with subtle hints of citrus & vanilla.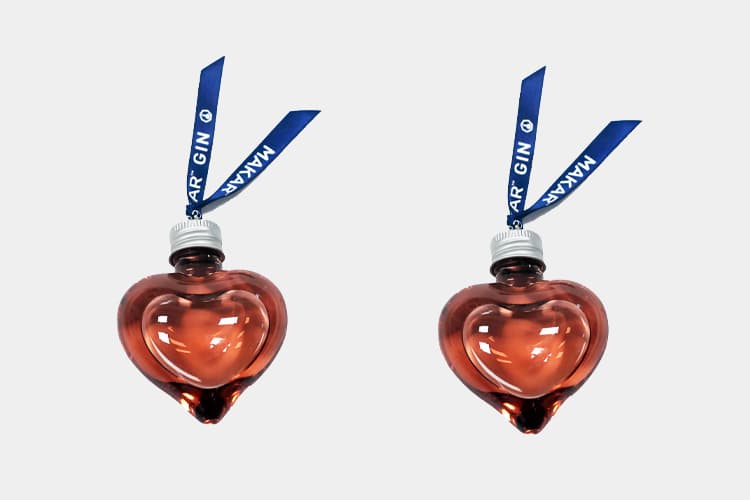 Straight
On its own ripe cherry and citrus eventually lead to fruity juniper. However the spice and stone notes are quite prominent without hindering the fruitiness of the spirit. The distillers have done a wonderful job in getting the flavours to complement one another rather than overpower each other.
The finish has hints of liquorice that lead to a smooth lingering of dried cherry and warming spice.
Lasting Impressions
This is a lovely flavoured gin with a lot to offer. Its contents in cherries and spice give the spirit a delightful twist without steering away from a proper juniper-led tasting experience.
Definitely worth a try especially if you're considering of buying this as a gift – for yourself or in the name of self-love.
The Makar Cherry Gin is bottled at 40% ABV and is available to buy for £25 via the Glasgow Distillery Company website.