Mulled wine is one of the best treats that Christmas has to offer, it's comforting, warming and delicious to taste. However one drawback is that while your hands are cupping a mulled wine they can't hold a tasty gin – until now!
Mulled Wine Gin Liqueur is the Christmas drink that is the best of both worlds. First and foremost it's a gin liqueur but flavoured to taste like mulled wine.
The bottle showcases a festive-looking red gin liqueur and the label simply states, 'This Gin Tastes Like Christmas' – and we won't be arguing with that.
This gin liqueur takes those familiar cosy mulled spices to another level, combining spicy cinnamon and cloves with sweet vanilla, clementines and a drop of juniper for tart undertones hiding beneath the top notes.
You could say it's the drink equivalent of hibernating under your blanket until the Christmas festivities kick off.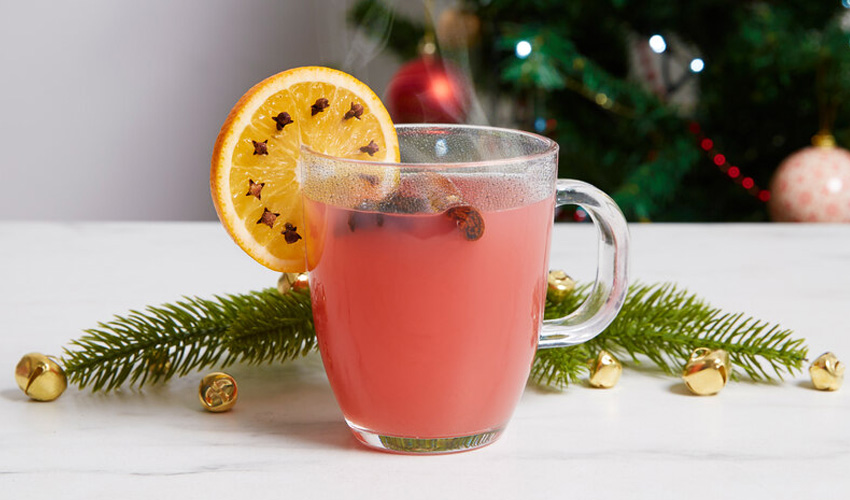 There are so many possibilities of what can be done with this liqueur. You could simply combine with your favourite tonic for a winter upgrade on your regular G&T, or throw a cheeky splash into your actual mulled wine to double down on those soothing Yuletide spices.
Or you could use it as the base for a hot gin cocktail. Combine with ginger beer or tonic, heat up, perhaps add some honey to sweeten and garnish with an orange slice and cinnamon stick. You'll have the perfect drink for staying at home when it's just too cold to leave the house.
Firebox Creations Mulled Wine Gin Liqueur (50cl) 20%, is available to purchase from Firebox, priced at £25.99.