Brussels Sprout Gin could be the most divisive gin of the festive season. Originally found as a flavour in this year's Pickering's Gin Baubles, the vegetable-flavoured gin has made the leap to a bottled gin.
The infamous member of the cabbage family is an unlikely contender for a flavoured gin but few will deny that the humble sprout is synonymous with Christmas.
Many people view brussels sprouts as an essential ingredient on the Christmas dinner table but who would have predicted it's rise to bottled gin?
Pickering's Brussels Sprout gin is on sale in 20cl bottles (37.5% ABV) and it's just one of six in the Festively Flavoured Gin range.
It's distilled using Classic Pickering's Gin as a base and is described as having a "sprouty nose" and a "delightfully herbaceous, fresh green pepper twang" to taste.
Other Christmassy flavours include Figgy Pudding, Plum & Ginger Gin, Christmas Clementine Gin, Festive Cranberry Gin and Spiced Pear & Cranberry Gin.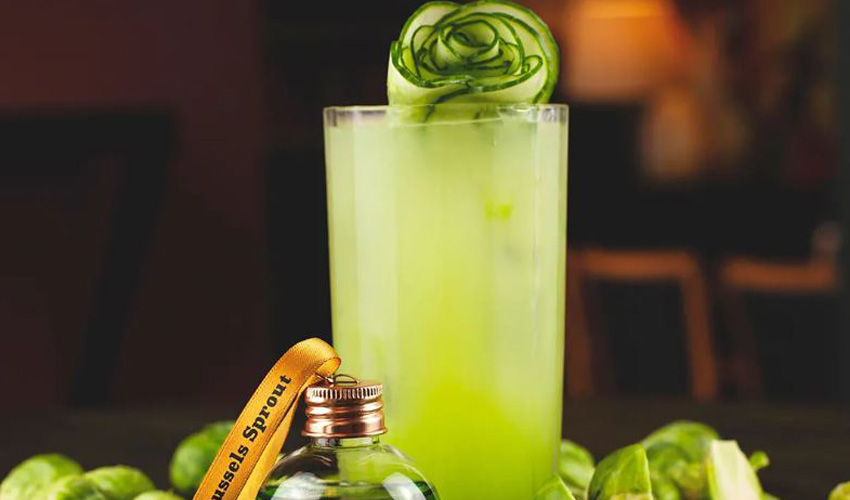 Pickering's have even created a cocktail recipe for Brussels Sprout Gin which they aptly name the Love it Hate it Cocktail. To make it you'll need 50ml Pickering's Brussels Sprout Gin, 1 'thumb' fresh cucumber, 20ml fresh lime, 20ml simple syrup, 2 dashes orange bitters, elderflower tonic, brussels sprout & cucumber rose.
Muddle the cucumber in your shaker, add ice and all other ingredients except the elderflower tonic and shake vigorously for 15-20 seconds. Pour everything into a chilled high-ball glass, top with elderflower tonic and garnish with a sprout and a cucumber 'rose'.
Pickering's will be selling their gin baubles, including Brussels Sprout flavour at Edinburgh's Christmas Market as well hot gin toddies at Pickering's Festively Flavoured Gin Village, located at Waverley Mall.
Pickering's Brussels Sprout Gin (20cl) 37.5% ABV, is available to buy from the Pickering's Gin website, priced at £12.