A long time ago in a galaxy far, far away, Stormtrooper Gin was designed. Actually not too far away, Surrey to precise.
Shepperton Studios, the original creators of the Star Wars Stormtrooper helmets for the first Star Wars film have designed the bottles, modelled on the original, authentic designs, for these officially-licensed gins.
The iconic, reusable bottle designs have been filled with craft London Dry and sloe gin by the award-winning Bimber Distillery in West London.
The London Dry has a juniper-based nose, spicy and dry with a refreshing citrus finish, while the Sloe Gin has a burst of fresh berry with a slightly creamy taste, alongside a kick of black pepper.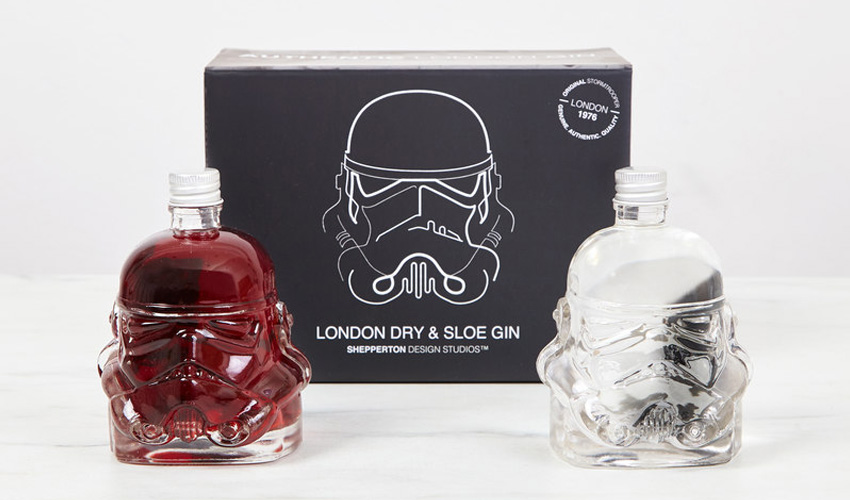 These gins could make fantastic Christmas gifts for gin-lovers who may be on the dark side of the family! Although you may have to use the force to stop you keeping these tempting bottles to yourself.
The twin-set of gins are packed full of specialist botanicals to make for two uniquely sophisticated spirits.
The sloe gin in particular will be fantastic as a base for winter gin cocktails.
You might enjoy them so much that you'll be tempted to drink them Down-In-Wan-Kenobi!
Stormtrooper Gin, 2 X 25cl is available to purchase from Dover 31, priced at £49.95.