The ideal fiery companion for the chilly autumn/winter season, it's hard not to be tempted by The Gin Ginnery's Spicy Gingerbread edition.
---
A Little Bit of Background
The Gin Ginnery might be a small independent producer of gin based in Lancashire, England, but the artisan distiller manages to offer a range of delightful flavours that all pack a mighty gin punch.
From Rhubarb, Blackberry & Apple to Raspberry, Rhubarb & Ginger, Strawberry & Vanilla, Pea Shoot & Mint, and Lemon & Thyme, the Gin Ginnery offers a stunning array of creations made using locally sourced and foraged ingredients from the West Pennine Moors.
But, let's be honest, when those wintry months finally do arrive there's nothing better than a glass of Spicy Gingerbread to get those warm winter fires burning bright.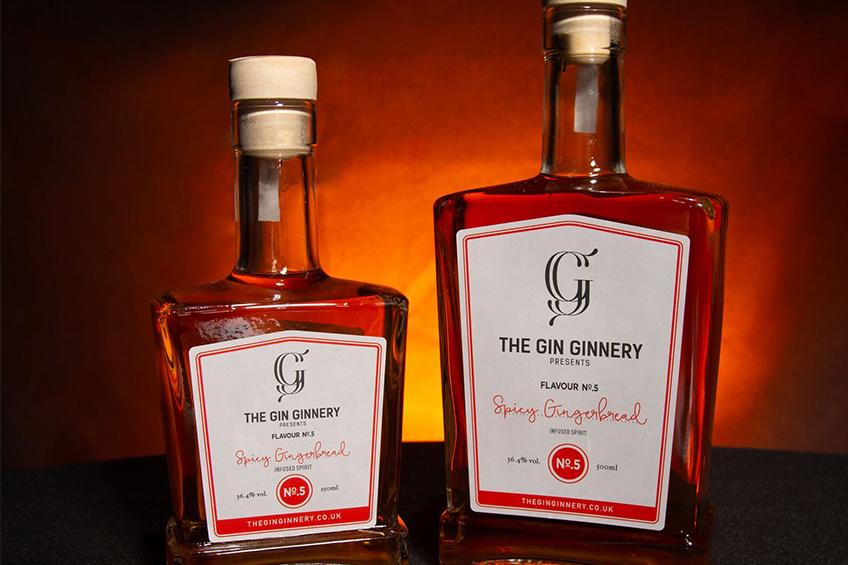 The Bottle
The branding of The Gin Ginnery is simple, detailing everything you need to know about the bespoke distillers and the delicious gin you are about to enjoy.
The bottle isn't your typical round style, rather, it carries itself more like a bottle of barrel-aged whisky.
The beauty of the bottle and branding allows for the rich and bright colours of each flavour of the Gin Ginnery gins to power through and catch your eye.
The Gin
On the Nose:
Sweet and fiery on the nose, The Gin Ginnery Spicy Gingerbread is made using no artificial colours, preservatives or flavourings, and will remind you of seasonal treats such as warm gingerbread biscuits and beautifully mulled spiced wine.
In the bottle, it's a fantastic flavour to warm you up. We can just imagine popping open the bottle, pouring a glass and getting cosy in front of a bellowing fire.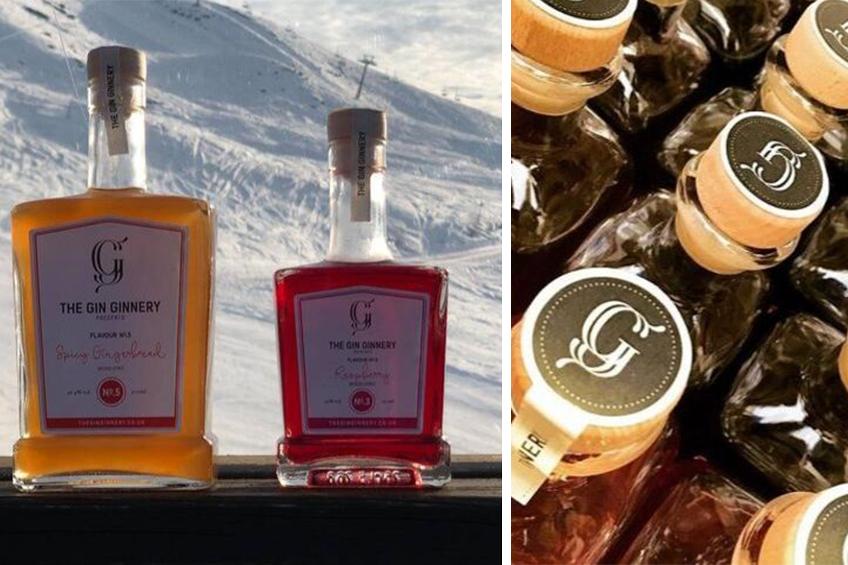 Straight:
You will immediately notice the striking rouge colour gingerbread is renowned for. The Gin Ginnery have managed to make it seem like there's a trapped flame, flickering inside the bottle.
However, that fiery first impression is not all this gin is about, the taste is light, sweet and packs just the right amount of spice.
It can be enjoyed with a slice of orange either with or without a dash of tonic.
If you have ever tasted a ginger biscuit you'll know the flavour of The Gin Ginnery's Spicy Gingerbread offering.
Lasting Impressions
It's hard not to be truly swept away by The Gin Ginnery's Spicy Gingerbread edition.
Its dark and mysterious aesthetic makes it a must-have addition to your gin collection this winter.
The gin isn't overpowered by traditional gingerbread sugary sweetness, rather, it houses a light, spiced taste, making it an ideal midnight companion on those cold wintry evenings, or a drink to share with family and friends this Halloween.
The Gin Ginnery Spicy Gingerbread is available from The Gin Ginnery for £30. 
For more information on The Gin Ginnery visit the official website. 
---
From Opihr to Darnley's, find more gin reviews with The Gin Kin.