SURPRISE! We're thrilled to announce that we've just launched an online gin store.
Here at The Gin Kin, we know you love discovering the latest and greatest gins. From classic gin to more modern styles, there's never been a more exciting time to be a gin lover.
That's why we're launching the Gin Kin Shop, a place dedicated to finding and showcasing some the country's best gins. From well-known brands to small-batch suppliers, we'll have something for everyone. By gin lovers, for gin lovers, our brand new shop will help you find the perfect gin for you.
If you love gin but are not sure which type is for you, no problem. Simply fill in our short on-site survey and we will personalise your shopping experience to serve up the perfect gins for you, along with a recommendation by the distiller on the perfect way to serve it. Or, if you are looking to discover new or unusual gins our shop has just the thing for you too.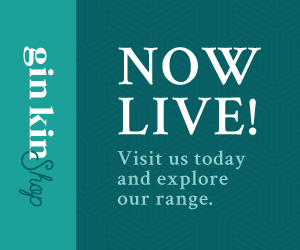 To keep up to date with our latest deals, follow us on Facebook, on Twitter @theginkin, or on Instagram at @theginkin. If you're a gin producer and would like to get involved with The Gin Kin shop, drop us an email at support@theginkin.com.