Tanqueray are taking over a decadent London townhouse to provide a sensory gin tasting experience that promises to be unlike any gin tasting you've been to before.
The mysterious event comprises many gin-themed rooms, each offering something different.
It all begins with a Tanqueray G&T on arrival and after that the strangeness begins.
There are hidden rooms within the townhouse which are only accessible via an invite from ringing phones.
If you are lucky enough to be invited to the secret bar you will get to take part in the Head vs Heart game.
The lucky few will be presented with scented vials of Tanqueray No. TEN ingredients and have their brainwaves read in order to determine the perfect cocktail for their unique taste profile.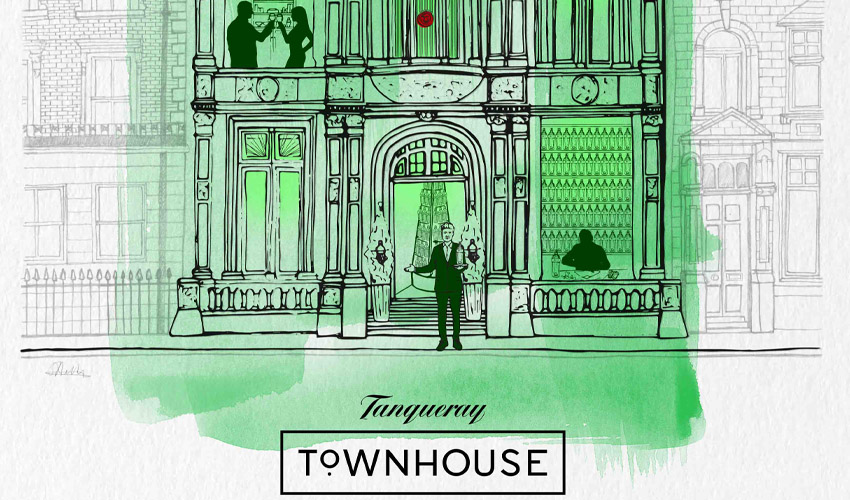 Next you could step into the Aura Room where facial recognition technology will apparently determine your favourite cocktail based on your aura.
Additionally, magicians will be wandering the vast rooms of the townhouse performing amazing feats of magic. Let's just hope they don't make your gin disappear.
If you want to come back down to earth there is an elegant bar offering classic gin cocktails.
And should you want to buy any gifts for gin lovers, try the Tanqueray gifting room which hosts a selection of personalised gifts available for purchase.
The gifting room will feature limited edition gift packs, Christmas crackers and a calligrapher to wrap, beautifully label and seal your gifts.
The Tanqueray Townhouse takeover promises to be a London gin experience like no other, providing an intimate connection between gin and your own mind.
The event runs for 9 days starting 6 December. Tickets cost £12, including two cocktails, and can be purchased from Eventbrite. 
The townhouse is located at Bloomsbury House, 2-3 Bloomsbury Way, Holborn, London WC1A 2RL.