The nights are darker and the temperatures colder so it's all about creating cosy fun indoors this winter and we're thinking blankets and hot gin cocktails is the way forward.
Forest gin blankets are 100% British wool and extra large (150 x 183cm) so you could even fit a gin-drinking buddy under them with you, or just wrap yourself up with plenty of space to spare.
Each blanket is a slightly different colour as the wool is 100% recycled so each product is unique.
They are heavy too, snuggling under one of these is going to beat the cold however low the mercury falls.
Forest Gin wool blankets would make fantastic gifts for gin lovers, keeping friends and family warm through the winter.
When summer comes around the blankets can transform into a gorgeous heavyweight picnic blankets on which to sip summer gin cocktails.
The beautifully-drawn labels on the blankets match the gorgeous designs on bottles of Forest Gin.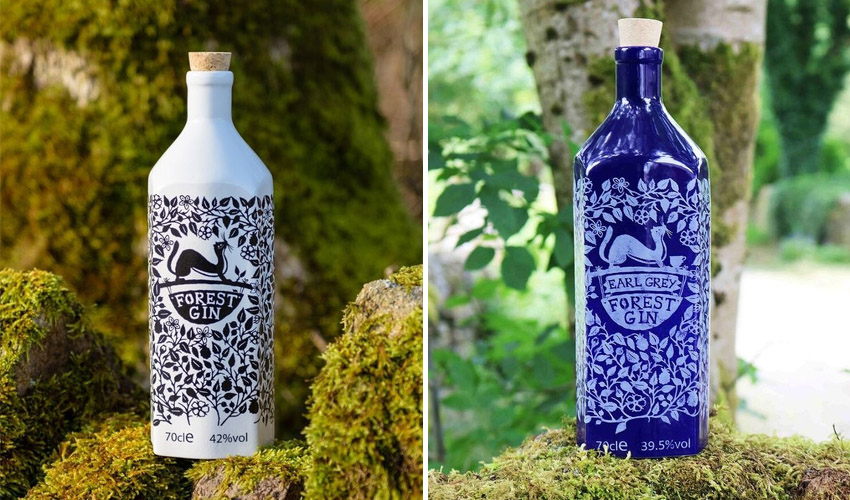 Forest Gin is a family-made gin distilled in batches of a maximum of 85 bottles at a time. Each bottle contains organic juniper berries and coriander seeds and foraged wild bilberries, raspberries and blackberries.
There's even foraged Peak District moss & ferns and a sprinkling of wild flowers, spruce and pine. The ingredients are ground by hand using a pestle & mortar, before being distilled in Cheshire distillery.
The alcohol vapour and the flavoursome oils from the botanicals reach the copper condenser, where they are immediately cooled. This fragrant spirit is then blended with our spring water to create unfiltered London Dry Gin of the very highest quality
The water used in the gin production is from an ancient forest spring in the Peak District. Forest Gin is certainly Forest by name and Forest by nature.