There appears to be a battle in England for the title of world record holder for most gins on sale.
Last year Evil Eye Gin Shop in York won the title for most gins commercially available at 1026 bottles and now the The Old Bell Inn in the town of Delph just outside of Manchester has won the coveted Guinness world record.
The Old Bell Inn has over 1300 different gins in their 'Gin Emporium'. When you consider that they have 15 different tonics then the sheer scale of possible G&T combinations starts to become mind-boggling!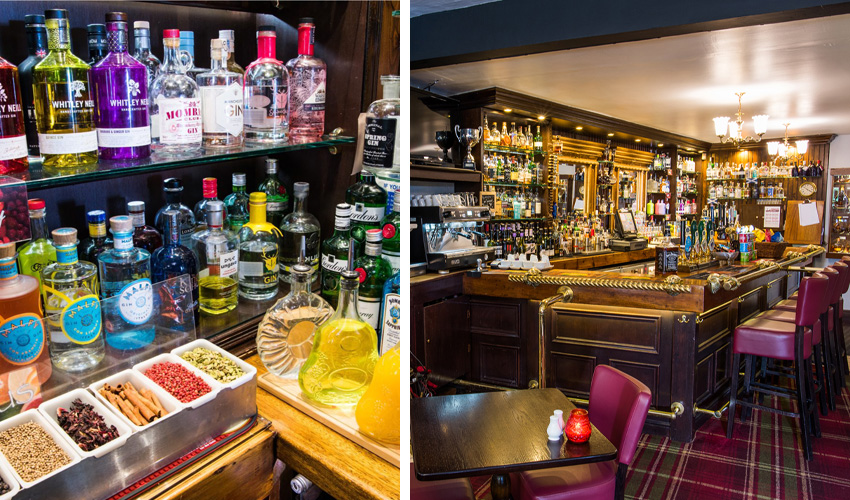 Philip Whiteman, who created the 'Gin Emporium' said 'It's incredible to think that I have produced something that is unique in the world. My team and I are so proud of this achievement and feel privileged to be part of an elite group of Guinness World Record holders. We have accomplished something great that our customers can enjoy.'
It's not all just about the 'Gin Emporium', The Old Bell Inn has a fully fledged bar and lounge area, a brasserie and a hotel. If you're planning to try all the gins on offer then you're going to have to book a room on a long-term basis.
The pub is situated in the countryside, just on the edge of the Saddleworth moors so if you need to clear you head between tasting sessions then there are great local walking opportunities.
The Old Bell Inn is situated on Huddersfield Rd, Delph, Oldham, OL3 5EG. See the Old Bell Inn website for more details.