If you've recently put up your Christmas tree then these M&S Christmas Gin Baubles set of 5 could be just what you need to 'spruce' up your Christmas centrepiece.
Each bauble bottle contains 5cl of the brand's Christmas Dry Gin which is handcrafted at the Old Curiosity Distillery in Edinburgh and expertly blended for Marks & Spencer.
Gin baubles are all the rage this year and the festive gin housed in these ones contain a range of spices, making it an excellent base for use in winter gin cocktails.
Aside from juniper, expect botanicals such as ginger, cardamom and cinnamon, which have been produced by specialist herb nursery, The Secret Herb Garden.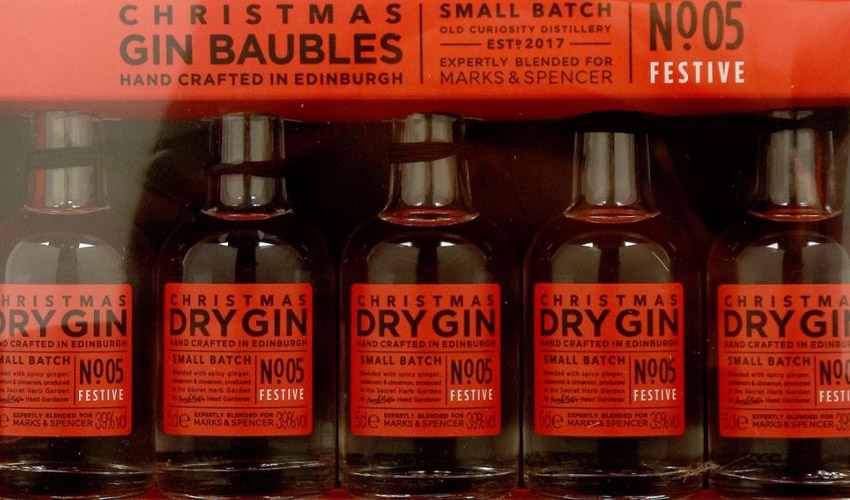 M&S Christmas Dry Gin was incredibly popular last year. So much so that it's been brought back this year in the form of Christmas G&T in a tin.
Aside from the handy cans it's also come back in 20cl bottles, indicating that M&S Christmas Dry Gin will become a regular festive fixture.
M&S Christmas Dry Gin, although very popular in gin baubles or gin cans, is not quite as popular as the M&S Snow Globe Gin.
The Clementine Gin Liqueur has gold flakes that swim about the gin and it tends to sell out almost every time it is re-stocked.
So the lesson to be learned is if you like the look of the M&S Christmas Gin Baubles then get in quick to ensure you don't miss them.
M&S Christmas Gin Baubles set of 5 is available for £10 in-store at M&S nationwide.