We don't know about you but we're most definitely dreaming of that perfect gin gift box.
It's that time of year again when all of our favourite distilleries decide to lovingly wrap our gin in gloriously beautiful packaging, usually alongside a limited edition drinks accessory or two.
Whether you're hoping for a luxurious addition to your drink cabinet or simply looking for a great purchase on a budget, here are some of the very best for 2019.
Old Curiosity – Miniature Gift Set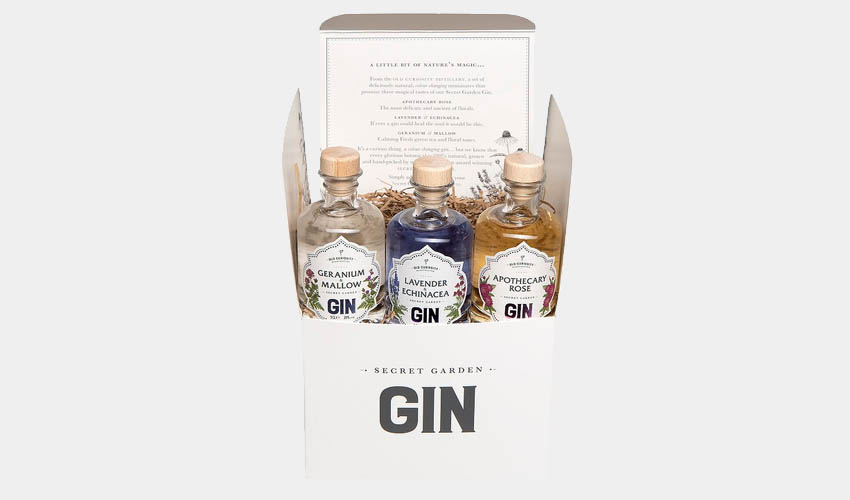 If you love a spot of gin-novation then look no further than this perfect colour changing gin gift box by Scottish distillery Old Curiosity. Not only does it include favourites Apothecary Rose and Lavender & Echinacea, but also special edition Geranium & Mallow.
Buy Old Curiosity Secret Garden Gin Gift Set, £22.50.
---
1st Edition Sandhills Gin in Presentation Box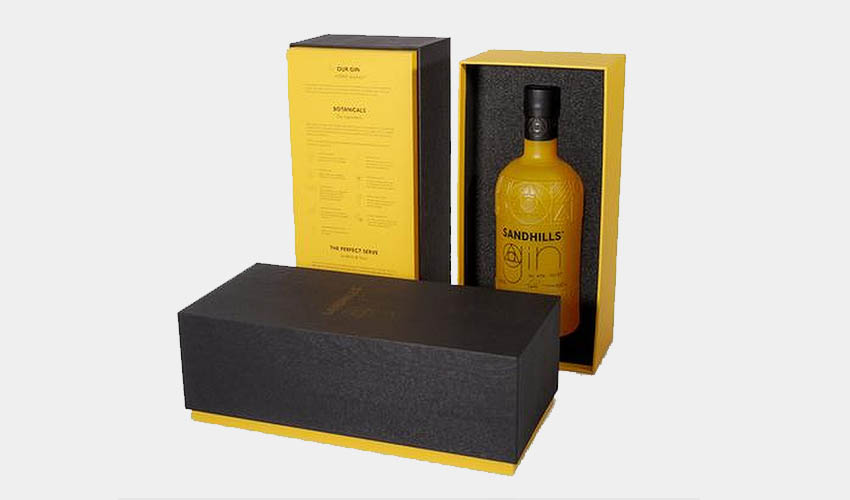 It's not everyday you get to own a 1st Edition gin, but that's exactly what Sandhills Gin is offering with this stunningly vibrant presentation gin gift box. It's so exclusive, it's limited to only 125 bottles, individually signed and numbered and comes with a 70cl bottle of Sandhills Hybrid Distilled Gin.
Buy 1st Edition Sandhills Gin Presentation Box, £60. 
---
Gift boxed Miniature 5cl Mr Hobbs Gin and Fruit Flavoured Gin Liqueurs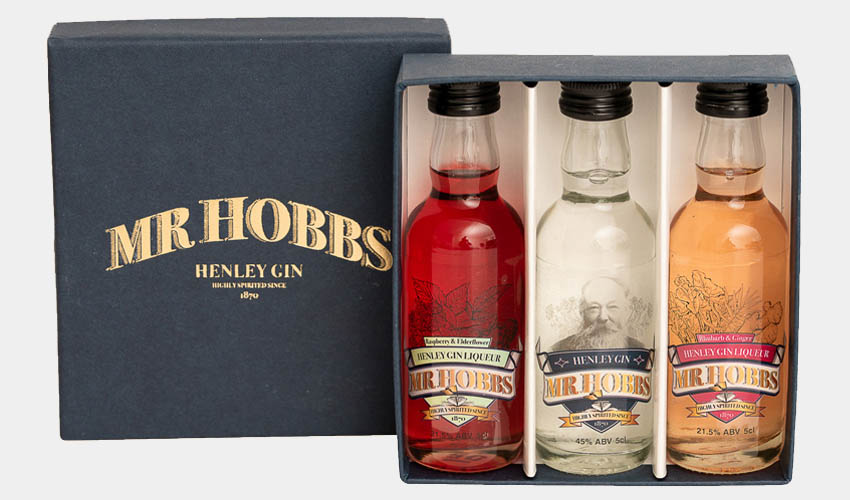 If you love flavoured gin liqueurs as much as you love gin, Mr Hobbs are offering a tasty trio. Plus, all three products come in a beautiful presentation box with gold foiled logo that'll fit perfectly in any gin lover's stocking.
Buy Mr Hobbs Gin Gift Set, £16.50
---
Rock Rose Gin Gift Set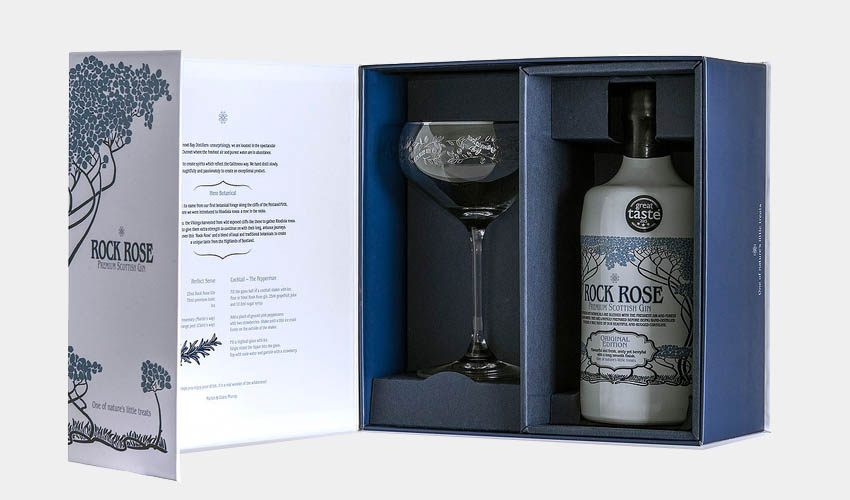 We're dreaming of… Rock Rock Original Edition all packaged up with its exquisite Floral Coupe Glass in tow. This perfect pairing truly is the most picturesque way to enjoy your tipple; it even comes with a few serve details to try out.
Buy Rock Rose Gin Gift Set, £50
---
Gordon Castle Gin Trio Set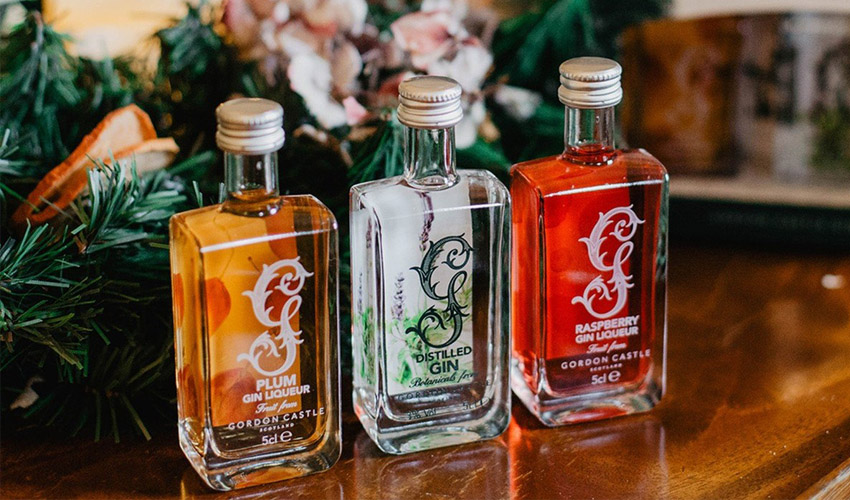 Boasting three different flavours crafted using botanicals grown in the Gordon Castle walled garden, the range offers the perfect taste of the Scottish Highlands.
The collection includes 5cl Distilled Gordon Castle Gin (42% ABV), Plum Gin Liqueur 27% ABV) and Raspberry Gin Liqueur (27% ABV).
Buy Gordon Castle Gin Trio Set, £19.95. 
---
Isle of Bute Land and Sea Twin Pack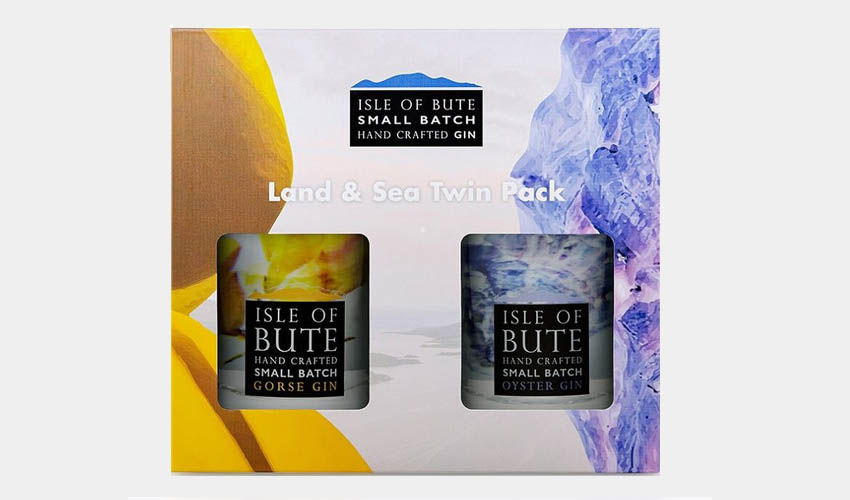 Fancy trying the world's first Oyster Gin? It's included in this twin gin gift box which celebrates both land and sea. With botanicals ranging from coconut to seaweed; oyster shells to gorse, there's sure to be something new on the palate for every gin lover.
Buy Land and Sea Twin Pack, £27
---
Sandhills' Mini Christmas Gift Box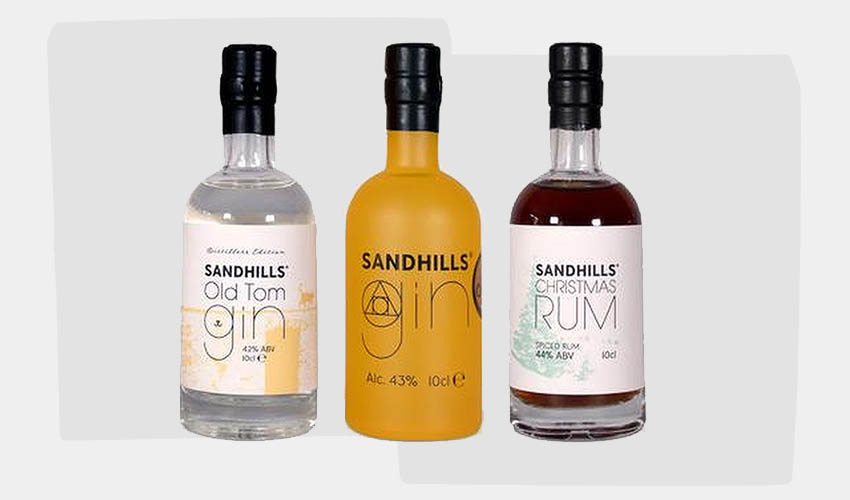 If you like a bit of variety, then Sandhills Gin has the perfect trio for you. Not only do you get handbag size versions of Old Tom Gin and Hybrid Distilled Gin but there's also an opportunity to sample a Christmas spiced rum.
Buy Sandhills' Mini Christmas Gift Box, £29
---
Gift Boxed Mr Hobbs Gin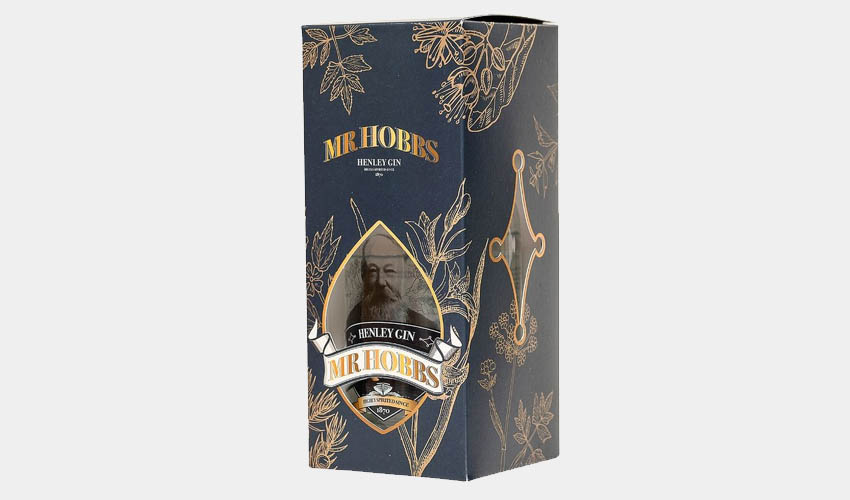 With its regal looking packaging in navy and gold, the gift box of Mr Hobbs Gin looks simply exquisite. Fortunately, its contents are equally as inviting. Mr Hobbs Gin includes marshmallow and lime flower as its botanicals!
Buy Gift Boxed Mr Hobbs Gin,70cl, £38
---
Best Christmas Gin Gifts: Singular Bottles
Whether you're attending a Christmas get together or simply looking for a singular bottle to gift these perfect picks are ideal.
Mikkelmas by Orkney Gin Company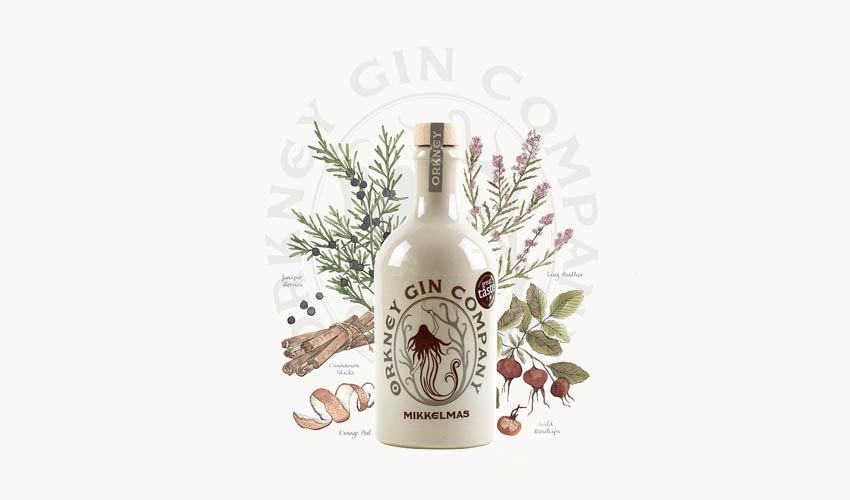 This spicy, warming gin tastes great with an Indian tonic. Garnish with orange to bring out the cinnamon and cloves.
Enjoy with ginger ale to bring out the mulled spices and creates a sweetness for those who prefer a sweeter taste. Garnish with a cinnamon stick or orange peel.
Buy Mikkelmass by Orkney Gin Company, £32. 
---
Christmas Gin from The Old Curiosity Gin Company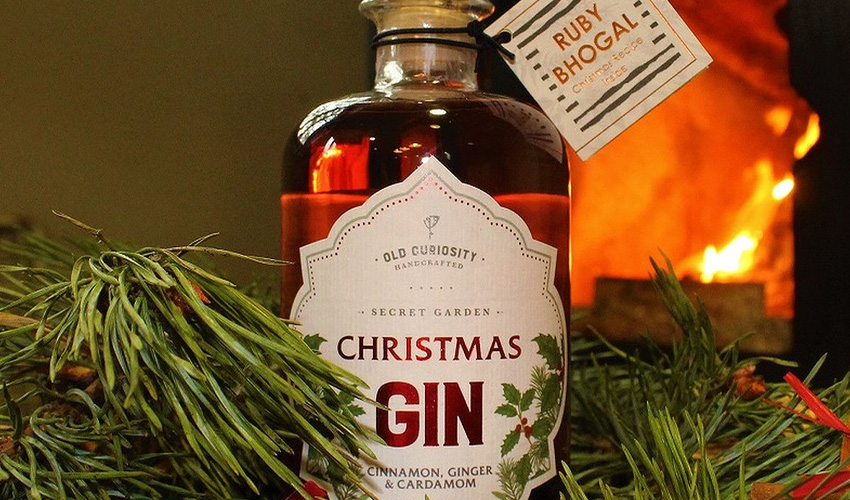 In partnership with 2018 Great British Bake Off finalist Ruby Bhogal,The Old Curiosity Distillery's Christmas gin is distilled with ginger, cinnamon and cardamom.  Expect an undeniably familiar smell of Christmas and a festive spicy flavour.
Buy Secret Garden Christmas Gin, £35.95
---
Lind and Lime Gin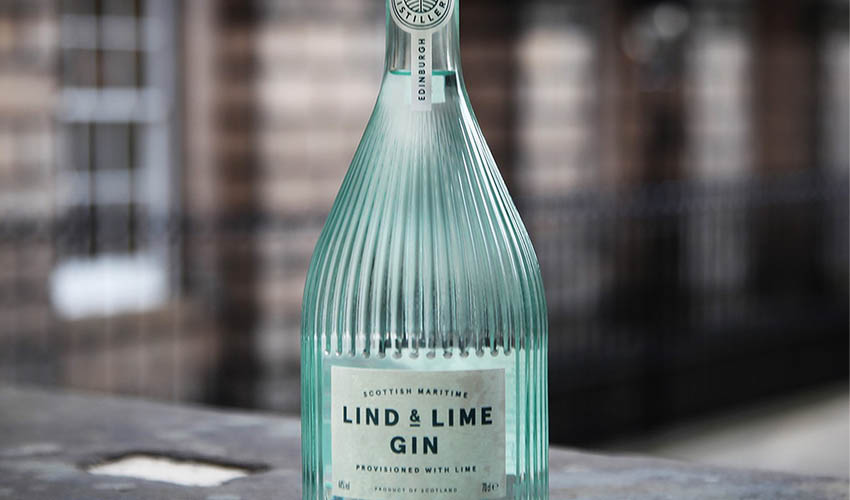 Produced by The Port of Leith Distillery in Edinburgh, here's one gin bottle that's sure to impress at any party. Its grooved, green design is simply stunning. Plus, as per our review, it tastes pretty fantastic too.
---
Forest Gin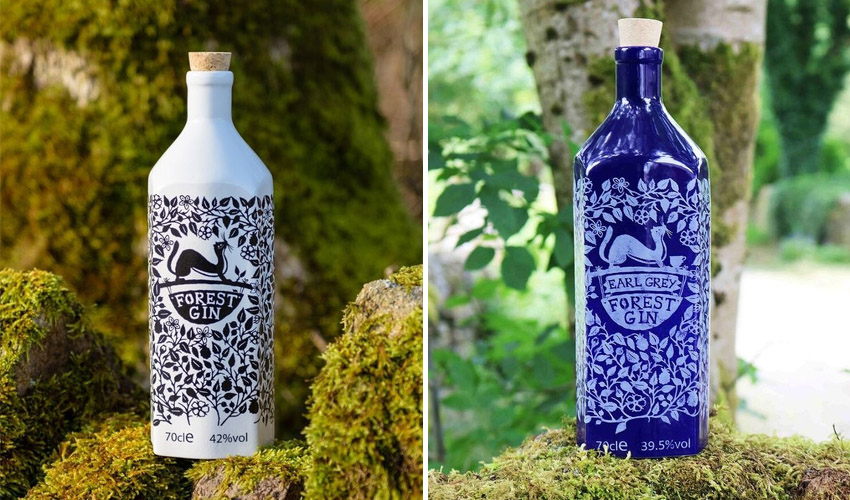 If you're all about the stunning gin bottle design, then you need to discover Forest Gin. Its stunning illustrations make it the ideal gift option for all gin lovers.
---
Mother's Ruin Damson Gin Liqueur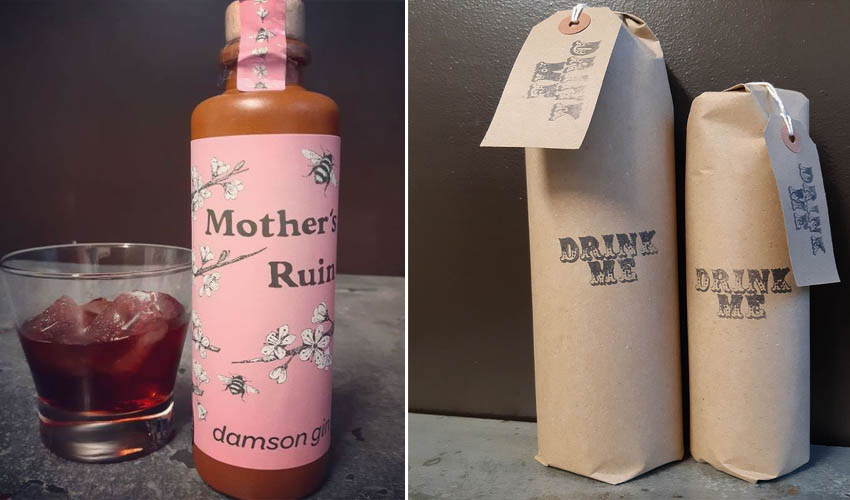 Why not switch up a Christmas port with a Damson Gin Liqueur instead? It  can even be gift wrapped in mysterious Alice in Wonderland style 'Drink Me' packaging if you choose.
Buy Damson Gin Liqueur, £27.50 (Optional gift wrap +£1)
---
Whitetail Gin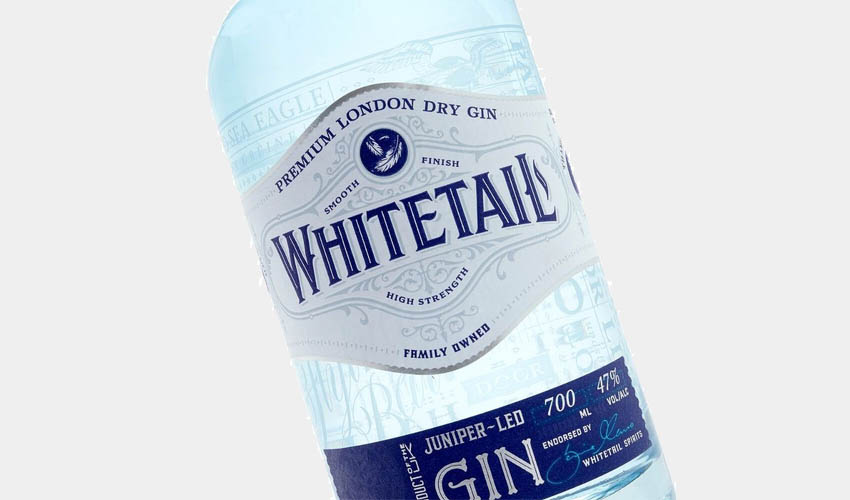 If you love gin with a unique story to tell, look no further than Whitetail Gin. Distilled on the Island's first distillery in over 220 years, this dry gin is focused on appealing to the discerning gin drinker who relishes a classic dry gin.