With its prominent gingery notes, Mr Hobbs Rhubarb and Ginger Gin Liqueur has an aromatic, spicy depth compared to similar liqueurs on the market, balanced beautifully with fruity rhubarb.
A Little Bit of Background 
Mr Hobbs Gin is a family-based business based in Oxfordshire, England. The story of the brand centres around ancestor Harry Hobbs who was rumoured to have created his very own gin.
The founding company Hobbs of Henley is a river cruise company, but the business used archives to create a fitting tribute to the man himself by investigating local botanicals and creating their own gin.
Today, the range includes The Original and two gin liqueurs: Raspberry & Elderflower and Rhubarb & Ginger.
Botanicals 
Rhubarb
Ginger
Angelica
Orris Root
Juniper
Marshmallow
Lemon Peel
Lime Flower
9th remains a family secret!
The gin liqueur is 21.5% ABV.
The Bottle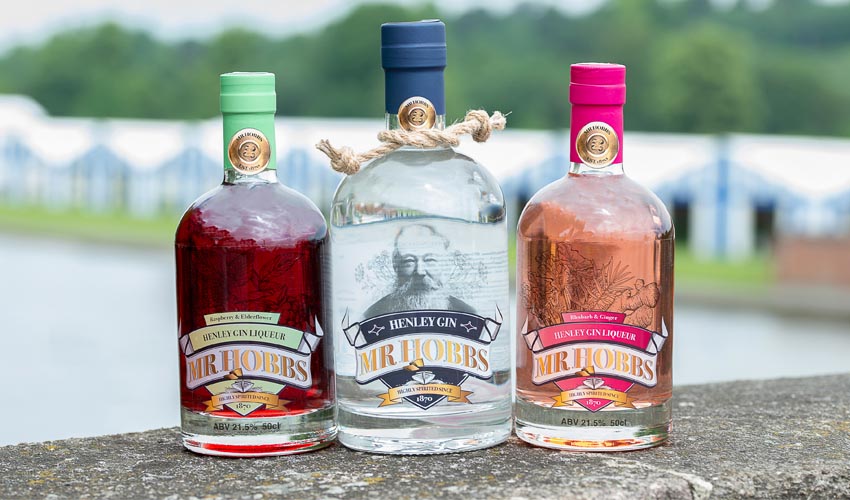 The beautiful pink colouring of this gin liqueur is well displayed in a 50cl sturdy glass bottle complete with complementary pink and gold labeling.
Botanical illustrations finishes the look of the bottle nicely. It could make for a fantastic gift for any gin lover.
The Perfect Serve
Mr Hobbs suggests 40ml of perfectly balanced Rhubarb & Ginger liqueur is combined with good quality ice cubes and a premium ginger ale in a tall, cold glass. To complete the beverage, add a swizzle stick of rhubarb.
The Gin 
On The Nose  
Pour this beauty neat into a glass to release the delicious scent. If you love the smell of ginger, prepare to soak up the spicy aroma complemented by the sweetness of the rhubarb.
Straight  
This is where the gin liqueur really comes into its own. All you need is a few ice cubes and you'll be in liqueur heaven.
If you've previously tried rhubarb and ginger gin liqueurs and found them too sweet, Mr Hobbs has more of a gingery bite that shines though served neat.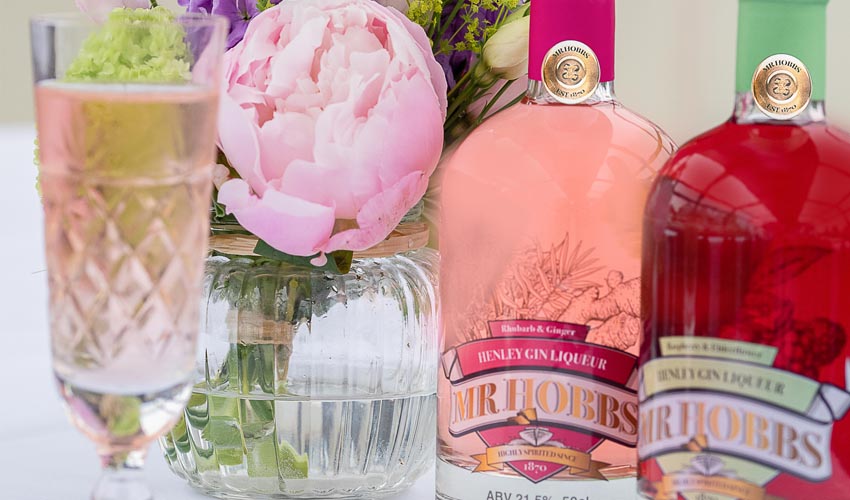 With Mixer
The makers recommend ginger ale as the perfect serve, but I personally found more than enough ginger in this liqueur to satisfy.
If you're feeling fancy there's nothing like adding a gin liqueur to prosecco. Bubbles, aromatic ginger and fruity rhubarb, what's not to love?
Ginger is not my favourite taste by any means, but I love how much more prominent it is here compared to other similar liqueurs on the market, balanced well with the contrasting sweetness of rhubarb.
Lasting Impressions
I'd recommend picking this up as an all-year round treat. It can easily be added to a glass of prosecco at Christmas or at your next summer party alike.
You can pick up a bottle, priced at £25 from the Gin Kin Shop.