Hrafn Gin 'Winter' is a superior dry gin, containing some of the most authentically Christmassy botanicals we've seen in a gin.
It's distilled with delicate mandarin, giving that familiar but subtle festive orange zest.
The gin is then infused with Royal Green Horanji Frankincense and Premium Omani Myrrh to give a deep, well-balanced mystical fragrance and ethereal taste.
Expect lemon sweet mandarin and powdered spice on the nose and notes of juniper, violet, rose, oud, spice and mandarin to taste.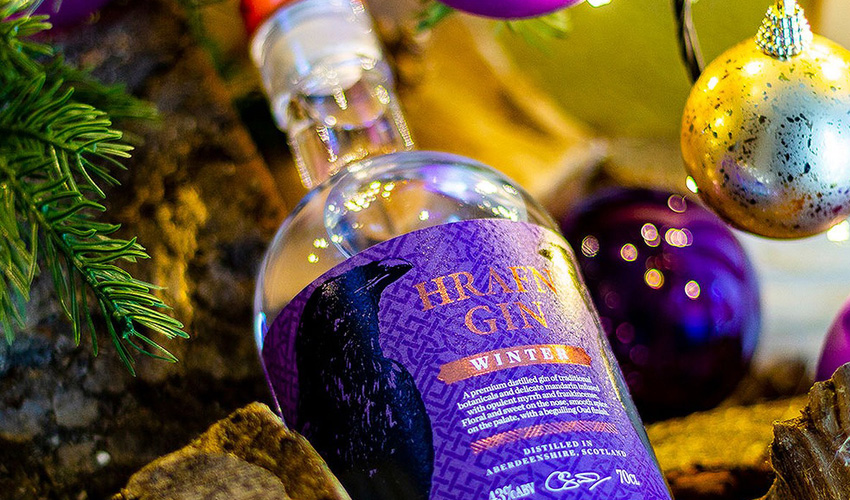 For millennia, in the twilight world of myth, the raven has symbolised both intellect and insight. Whether drinking Hrafn Gin will make you more intelligent is a claim we can't make but we can guarantee a gin perfectly suited to the season.
Hrafn Gin have created a beautifully icy-looking winter gin cocktail which they call a Hrafn Blueberry & Lavender Collins.
They give the option to use Mediterranean Tonic or Prosecco but since it's the celebration season we know which option we'll be taking.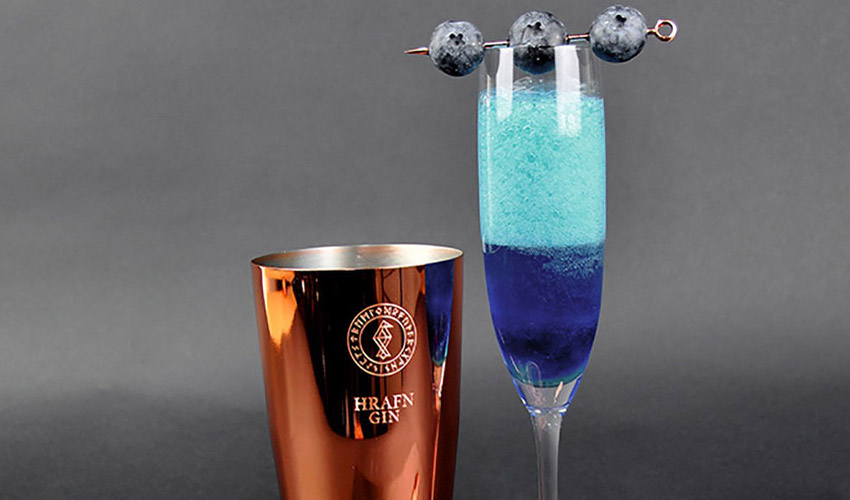 The time for gin and fizz cocktails has arrived and this striking blue creation could just be the King in the North when it comes to winter cocktails.
To make it, half-fill a cocktail shaker with ice, add 50ml of Hrafn Gin 'Winter, 50ml of blueberry or lavender shrub, and 10 ml sugar syrup.
Shake and strain into a flute glass, top with Fever-Tree Mediterranean Tonic Water or Prosecco. Then garnish with a blueberry skewer.
Hrafn Gin (70cl) 43% ABV, is available to buy from the Gin Kin Shop priced at £39.