Hedgepig Fruit Gin Liqueurs are made with wild-foraged fruit from the English countryside.
The wild bullace and quince contained in Hedgepig Wild Bullace & Quince are foraged from the hedgerows of East Anglia.
If you're unfamilar with the fruits, bullace is a variety of plum and quince is a pear-like fruit which belongs to the same family as apples and pears.
The flavours of the fruits aren't quite as strong as their more popular cousins therefore Hedgepig Wild Bullace & Quince is a subtly sweet tipple.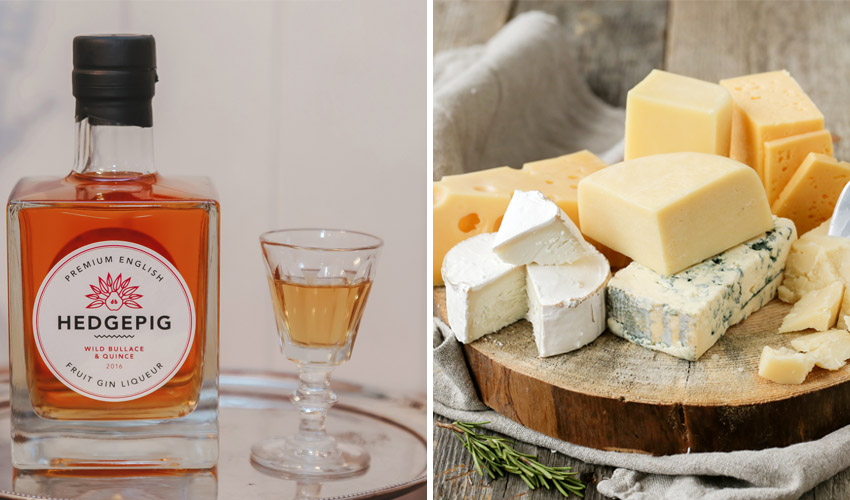 Due to its subtle fruity flavours this gin liqueur is an absolute dream when paired with cheese.
Cheeseboards will become even more enticing with a glass of Wild Bullace & Quince by the side.
Makers Hedgepig recommend a perfect serve of 50ml Wild Bullace and Quince, Fever-Tree Ginger Ale with loads of ice and an orange peel garnish.
The gin makers will donate 50p of each bottle sold to the distillery's charitable partnership with the British Hedgehog Preservation society so you'll be doing your bit to help the nation's dwindling hedgehog population by purchasing a bottle.
Hedgepig Wild Bullace & Quince (29.8%) is available to buy from the Gin Kin Shop priced at £16 for a 20cl bottle and £32 for a 50cl bottle.