All we want to do this Christmas is curl up by the fireplace (or the nearest heater) with a warming gin. So imagine our delight when we found out about the Clementine and Cinnamon Hot Toddy from McQueen Gin.
It's made using McQueen's very festive Clementine and Cinnamon Gin. Swap out a winter hot chocolate for a hot gin cocktail this winter with this delicious blend of warming cinnamon and sweet clementine flavoured gin.
Clementine and Cinnamon Gin Hot Toddy with McQueen Gin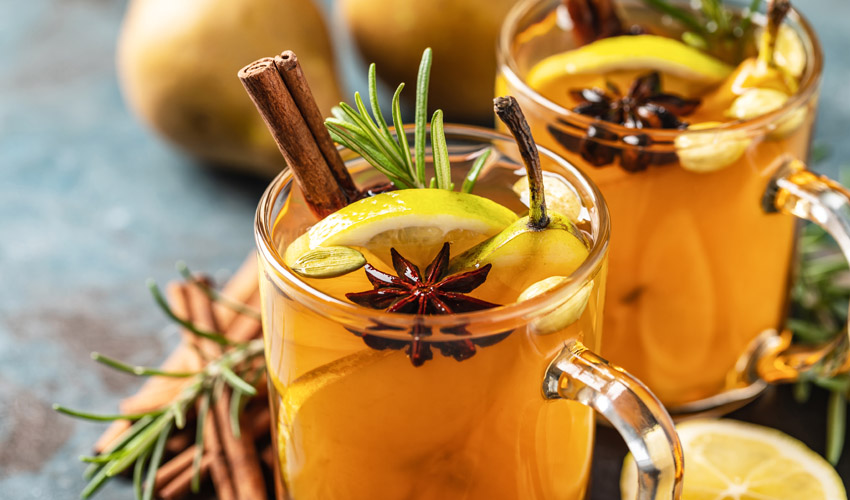 Ingredients:
• 50ml McQueen Clementine and Cinnamon Gin
• Zest of ½ a clementine
• Spiced Ginger Beer to serve
• Garnish with dried pear and cinnamon
Method:
Mix the gin, clementine zest and lemon juice together and split between two heatproof glasses.
Add the dried pear and cinnamon then top up with warmed spiced ginger beer.
McQueen Clementine and Cinnamon Gin is available from selected Sainsbury's stores in Scotland priced at £19.99.
The full range of innovative gins are available to buy from the brand's new store in Stirling, The McQueen Gin Emporium, and from the distillery shop in Callander. For more information on where to buy McQueen Gin visit the McQueen Gin website.