If you're already missing everybody's favourite new Star Wars character then here's a little something to keep the fire burning.
This gin cocktail packs a delicious sweet and spicy punch and looks exceptionally cute, much like Baby Yoda himself.
This super simple recipe from Kegworks makes one cocktail and will provide you with a taste of a galaxy far, far away.
Matcha-lorian Baby Yoda Cocktail Recipe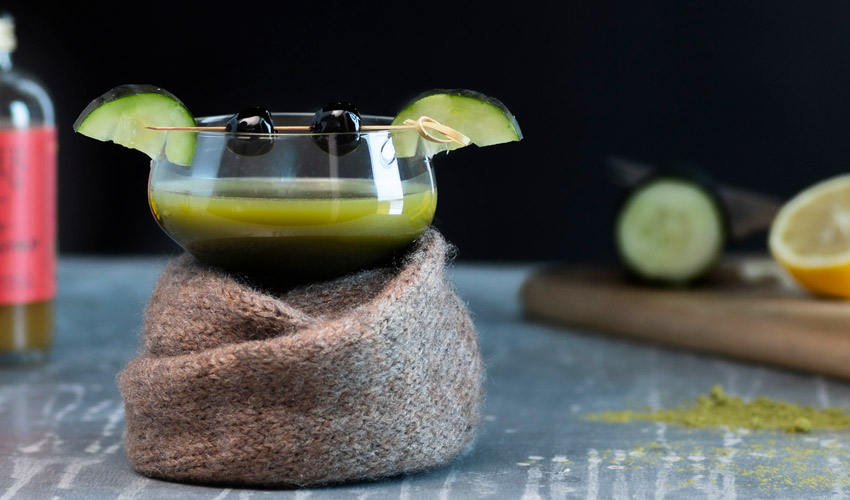 via Kegworks
Ingredients:
1½ ounces gin
3/4 ounce ginger syrup
5 slices cucumber
3/4 ounce lemon juice
1 bar spoon matcha
Cucumber slices and Luxardo cherries (for garnish)
Method:
Pour ginger syrup into cocktail shaker.
Drop cucumber slices into shaker, and muddle to combine with syrup.
Add remaining ingredients (except garnish) and ice, and shake 15–20 seconds, or until properly diluted and chilled.
Double-strain into chilled coupe.
Garnish with cucumber slices, Luxardo cherries and your choice of Yoda clothing.