Award-winning St Andrews-based distillers Eden Mill have launched their first ever alcohol-free range.
The aptly-named Eden Nil retails at £1.50 per can, with two ready-to-drink flavours, Love Gin & Rose Lemonade and Original Gin & Tonic, currently available.
Working with the Secret Herb Garden in Edinburgh and expert botanists, Eden Mill have created a non-alcoholic distillate using only water, juniper, coriander, lemon balm and cardamom.
Research conducted by Eden Mill found that 75% of people who tried the Eden Nil range against its 5% ABV range couldn't tell the difference.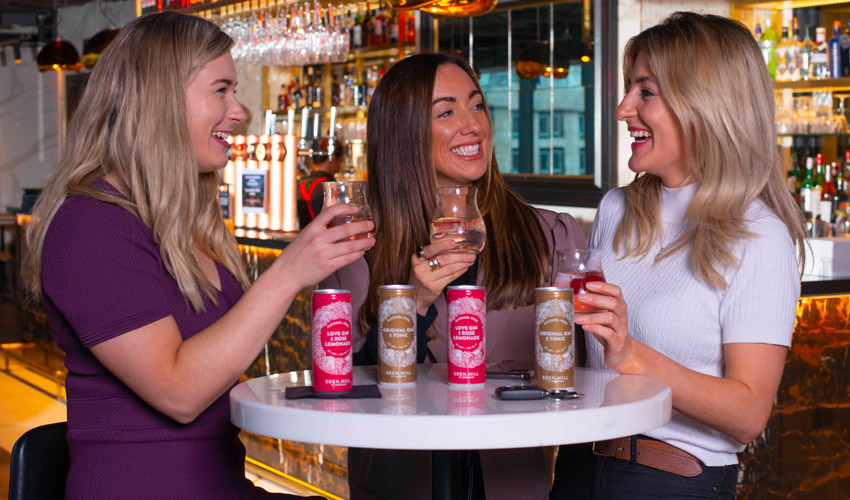 Each can features intricate illustrations inspired by Edinburgh's Secret Herb Garden.
Low-alcohol gin is becoming ever more popular and could be one of the 2020 gin trends as more people seek healthier choices.
Paul Miller, co-founder of Eden Mill, said: "We definitely set ourselves a challenge by creating a product that doesn't feature Eden Mill gin, but still has the unique Eden Mill gin taste, synonymous with our brand."
He continued: "Year-on-year we can see there is a 25% increase in sales in no/low alcoholic drinks. How drinks are crafted and served, and why drinks are created play a vital role in the overall experience between bartenders and customers."
Eden Nil is available to purchase from the Eden Mill website, Eden Mill retail shops, as well as the Radisson Red Sky Bar in Glasgow.