A  festival inspired by 1920's American Prohibition is about to sweep the UK, coming to numerous venues across the country starting in January through to September.
The full name of the festival is the Speakeasy Gin, Bourbon & Cocktail Festival and it's the innagural year of the festival.
Gin (which the organisers are calling 'gigglewater') will be a major part of the festival, just as it was in the American speakeasy bars who illegally sold it during the period between 1920-1933 when it was illegal to buy.
All bars work on a token system which can be bought within the venue. Drinks are priced between £4 and £10.
The organisers say guests will be taken back 100 years to a period where gin, glamour, movie stars and mobsters all mingled together.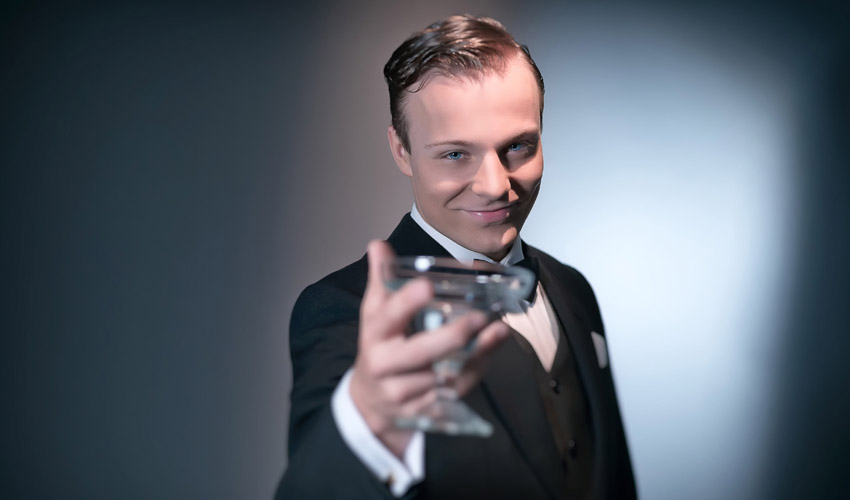 Live music from a 1920s-style swing band will entertain guests and no doubt encourage many to get up and boogie after a few gins.
An American food stand will be serving Chicago-style street food to refuel while you rest your dancing shoes.
It's encouraged to turn up in 1920s dress, Gatsby style, although this is optional. Expect the gin cocktails to be as glamorous as the garb on show.
Tickets are available now priced at £12.50 (plus booking fee). Just as important as your ticket is the password which will accompany your tickets in the email.
You'll need th password to get in at the door, just like the priveleged guests of the real speakeasy parties back in the day. Upon successful entry you'll recieve a free Tom Collins cocktail.
The ticket price also includes a branded Speakeasy glass which you can keep, a branded wristband and a festival guide.
The event will run from 6.30pm until 11pm when possibly the police will raid the premises and throw everyone out! (Highly unlikely).
To find out more and to book tickets head to the Speakeasy Festival website.